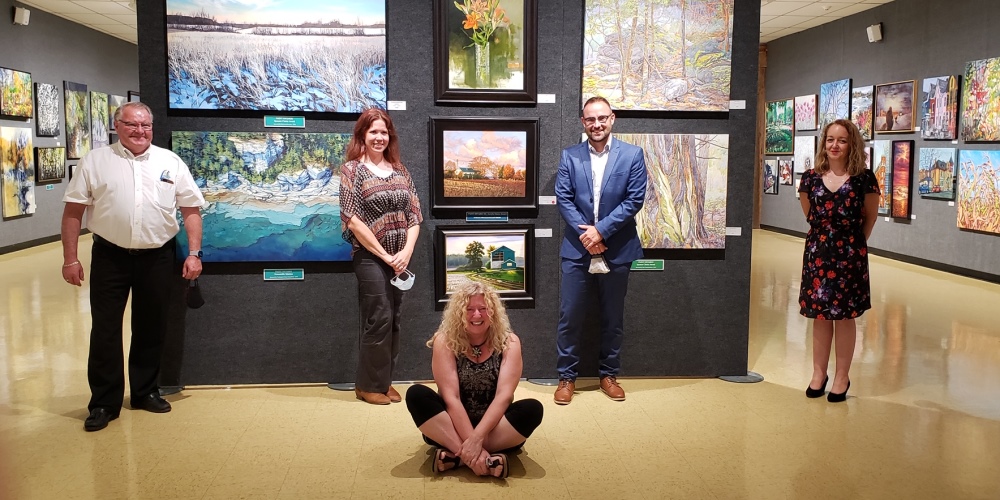 Posted on Thursday, September 10, 2020 09:22 AM
Grand Bend, ON - Lambton Heritage Museum has officially re-opened to the public and staff are thrilled to welcome visitors to the annual Paint Ontario show and sale.
The Paint Ontario show usually takes place in the spring, but was delayed due to the COVID-19 pandemic. The teams at Lambton Heritage Museum and the Grand Bend Art Centre are excited to be able to once again host the show this month.
"While we were disappointed to have to cancel the Paint Ontario event this past spring, we are overjoyed...
Posted on Wednesday, August 26, 2020 09:33 AM
Wyoming, ON - Lambton County is preparing for limited public access and additional services at its libraries, museums, gallery and archives starting in September.
Since closing in March in response to the COVID-19 pandemic, cultural services staff have been working behind the scenes to offer online access to library collections, enhance online digital engagement, and adapt service to offer contactless curbside pickup. With the recent lifting of restrictions under Stages 2 and 3 of the provincial...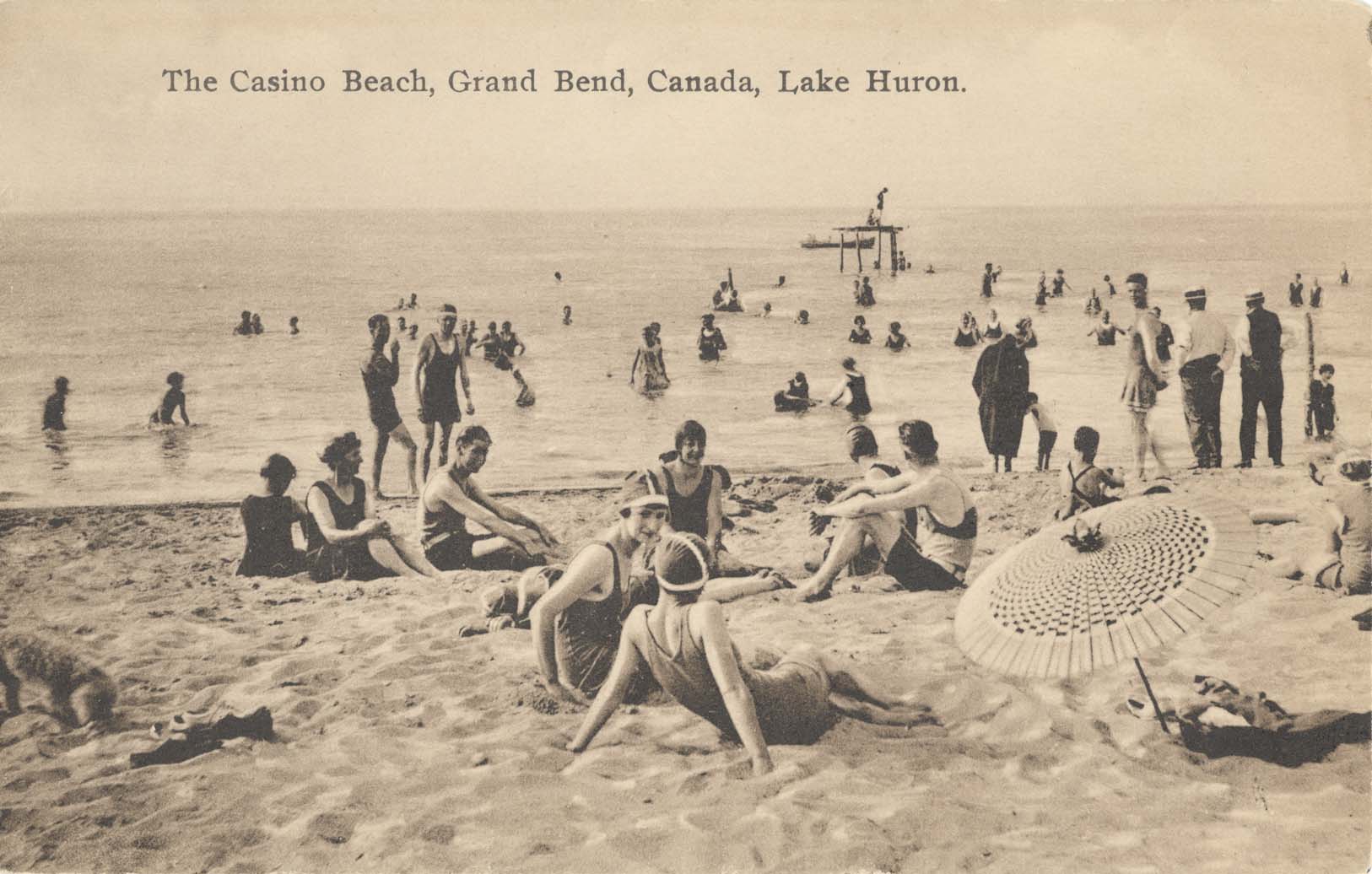 Posted on Tuesday, August 25, 2020 03:46 PM
Digital Panel Presentation Fun in the Sun: Past Summer Recreation in Sarnia-Lambton Monday, August 17, 2020
Grand Bend, ON - We all recognize that this summer is quite different from those we have experienced in the past. Learn more about how local recreation habits have changed over time by joining heritage professionals from across Lambton County as they participate in the digital panel presentation Fun in the Sun: Past Summer Recreation in Sarnia-Lambton on Thursday, August 27, 2020 from 6:30 to...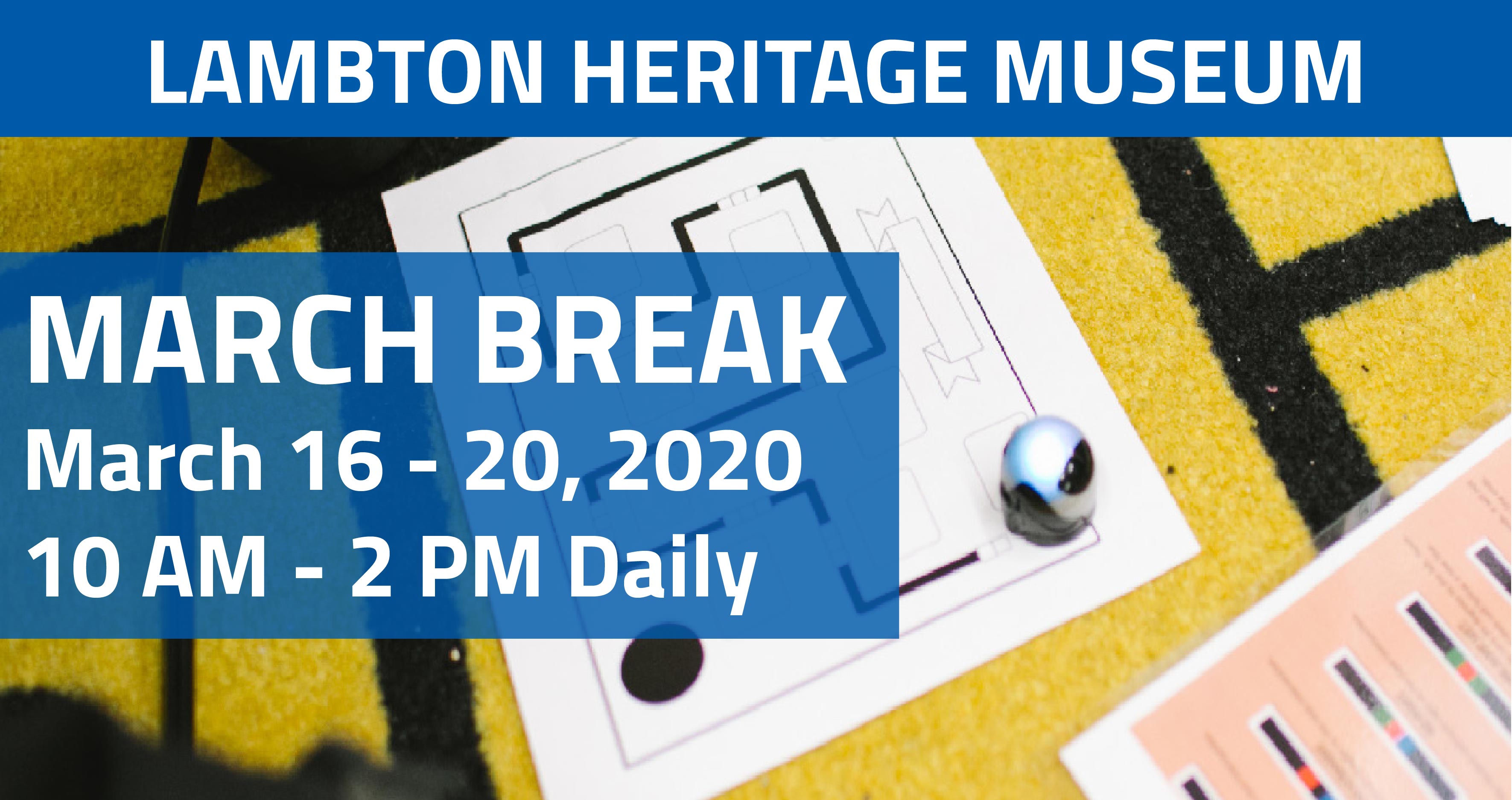 Posted on Tuesday, August 11, 2020 03:39 PM
Tuesday, March 3, 2020
Grand Bend, ON – Bring your family to Lambton Heritage Museum over March Break!
From March 16 to 20, children will have an opportunity to use tech gadgets at the Museum from the Lambton County Library MakerSpace program. From 10:00 a.m. until 2:00 p.m. daily, school-aged children can create their own buttons or magnets using the button maker and learn to program an Ozobot, a pocket-sized robot!
In addition to the special March Break programming, Museum visitors will be able...
Posted on Thursday, May 21, 2020 09:12 AM
Thursday, May 21, 2020
Grand Bend, ON - Have you wondered how the current pandemic compares to the influenza that gripped the world at the end of the First World War? A panel of local historians will address this question and more in a special digital presentation, Living Now & Looking Back: "Spanish Flu" in Sarnia-Lambton on Thursday, May 28.

"This is not the first time we have been gripped by a public health emergency," notes Dana Thorne, Curator/Supervisor at Lambton Heritage Museum. "Our...