Facility Name Change: Lambton Room to Lambton County Archives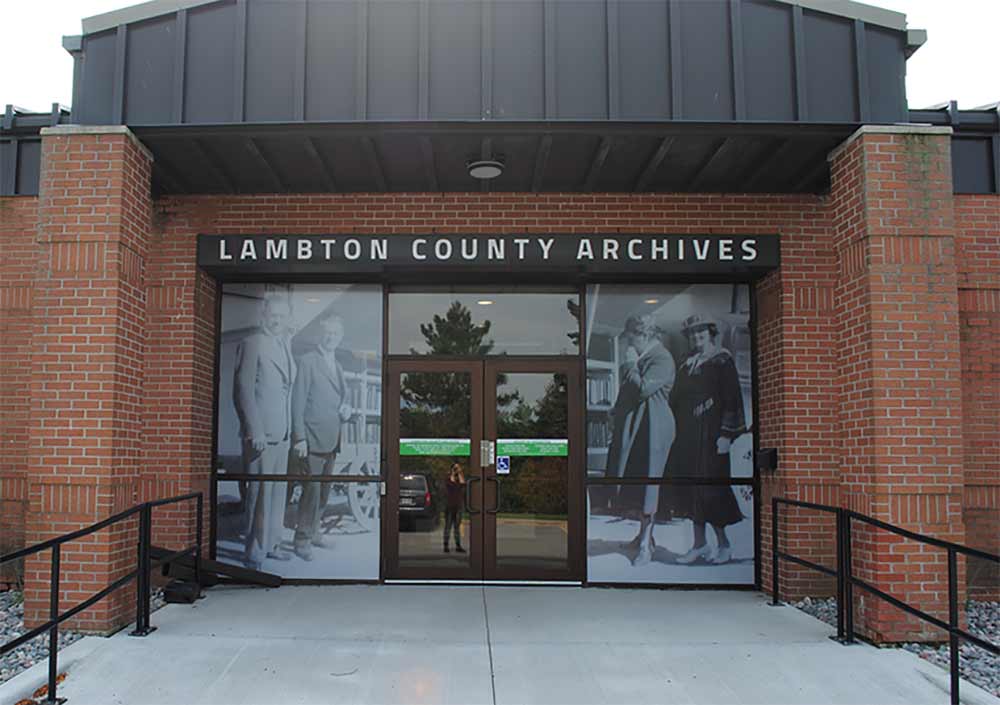 Image taken in 2019 of Front Entrance to the Lambton County Archives
Please take a minute to read this article from Archivist Heather Lavallee concerning the recent name change at our facility:
The Lambton Room has seen many changes since it was established in 1974. Starting as the local history room of the Lambton County Library, the collection and function have grown to create a vibrant archival repository as part of the Lambton County Museum network. In order to better reflect the function and services of the collection, the Lambton Room has undergone a formal name change to Lambton County Archives.
As a result, our contact information has changed. For assistance with genealogical and local history inquires please Email Us.
We can also be reached by telephone at our new direct number 519-845-5426. For those telephoning long distance, please continue to use the toll free number 1-866-324-6912 to avoid charges.
To keep informed of updates, like us on Facebook!
At the Archives, we now have the ability to create digital scans of images from the microfilm machines. These images come out much clearer than the printed copies and are also a great way to "go green." Simply bring in a USB flash drive to save the files and save the environment! If you would like one-on-one instruction we would be happy to book a time to teach you this new technology.
Over the past few months we have been involved with various events and programs. Thank you for your encouragement and attendance at Doors Open Lambton County, the British Home Child presentation, and at the Ancestry workshops at the Petrolia Library. We have been really pleased with the support from the community!