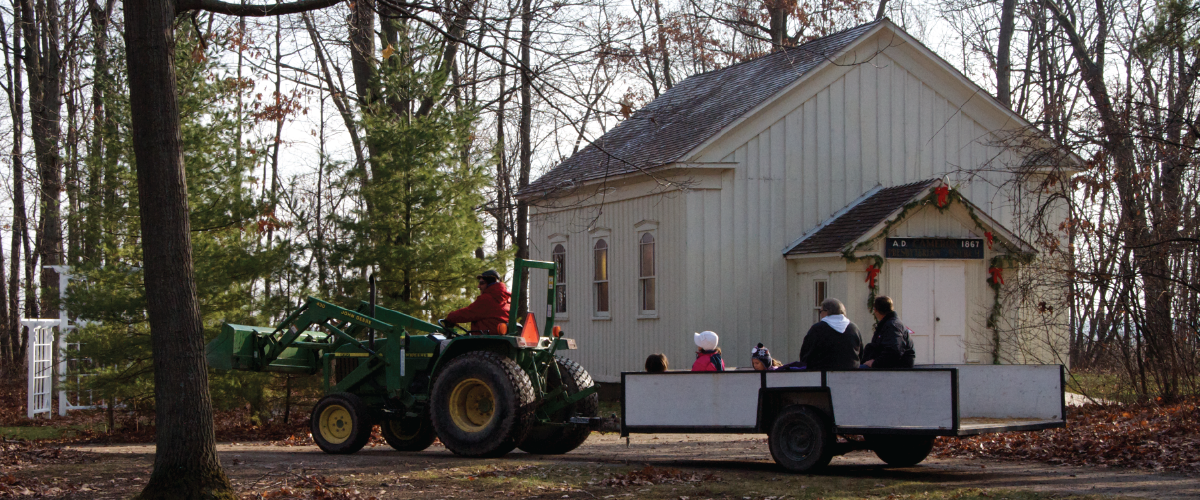 Students enjoy the tractor ride during our Holidays @ Heritage program in December.
A field trip to Lambton Heritage Museum is a unique learning opportunity for your class! It brings curriculum to life and creates lasting memories. Students can handle real artifacts and explore the history of Lambton County. Most programs require 1.5 to 2 hours but program times can be adjusted to suit your needs.
Spring/Fall School Tours
Available in May, June, September, and October. Cost is $3.75 per student and there is no charge for supervising adults.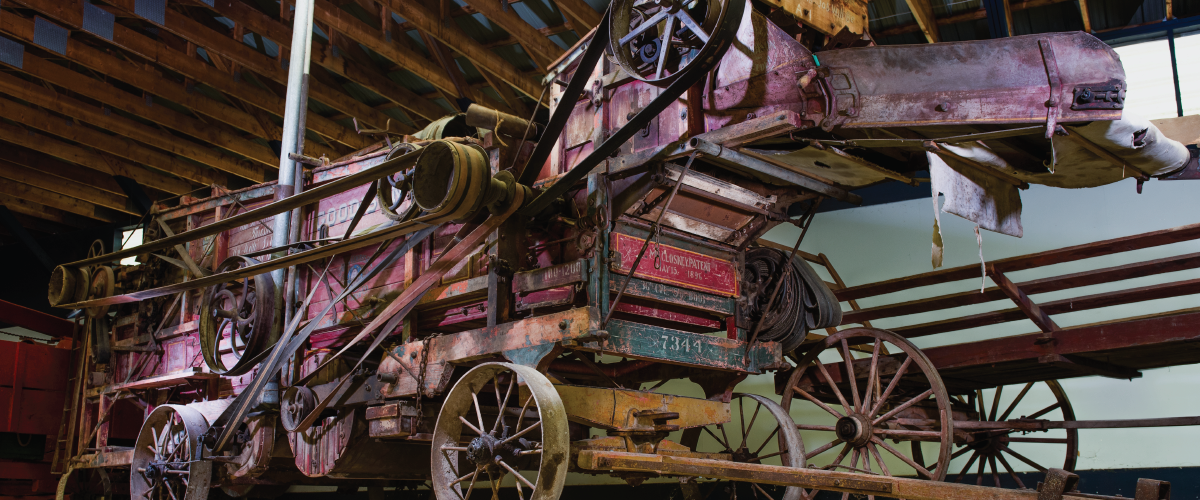 An impressive threshing machine located in the Transportation Exhibition Hall.
Pioneer Discovery Tour (Junior-Senior)
This self-guided program allows students to interact with selected museum artifacts as they explore key aspects of early life in Lambton. Each student group must be accompanied by an adult group leader. The tour includes visits to the:
Beef-ring Slaughterhouse
Ravenswood Blacksmith Shop
1857 Tudhop Home
Rokeby Schoolhouse
Transportation Exhibition Hall
Agricultural Exhibition Hall
Short Stay Museum Visit (All Grade Levels)
If you have less than 90 minutes to spend at the museum, we suggest your class enjoy a self-guided tour of the site with their adult group leaders. Each student can complete an "I Spy" scavenger hunt during their visit.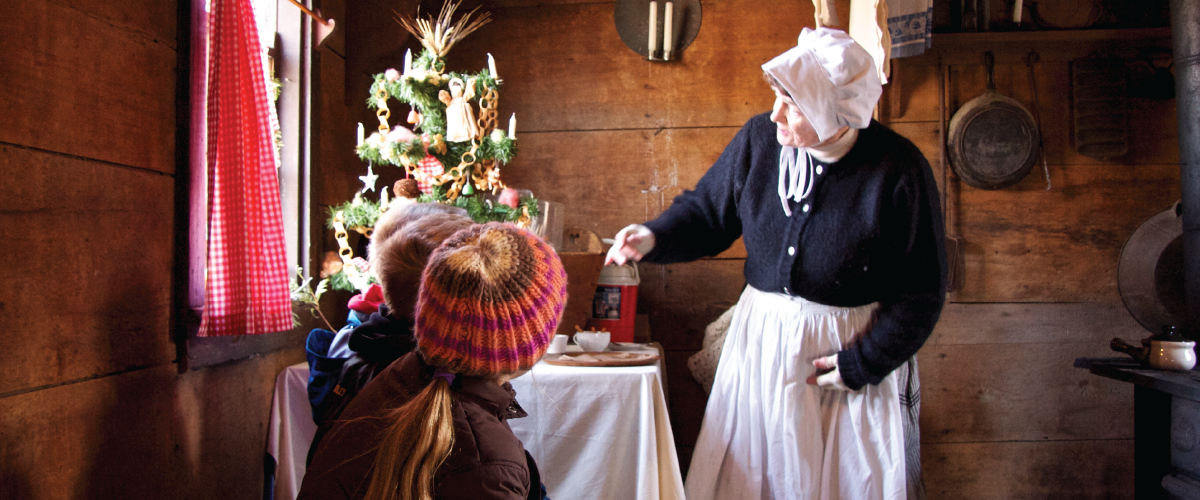 Students visit with Mrs. Tudhop in her tiny 1857 home.
Holiday Program
Holidays @ Heritage (formerly A Child's First Christmas in Canada)
Kindergarten to Grade 4
10am-2pm weekdays, Late November to Mid December
The cost is $3.75 per student and there is no charge for supervising adults.
Hundreds of school children visit Lambton Heritage Museum each year to participate in our holiday-themed program.
Learn about holidays in early Lambton and explore festive traditions brought to Canada from around the world. Students rotate through hands-on activity and craft stations, visit the museum's historic outbuildings, and receive a warm welcome in the Tudhop Home.
Recommended for students in Kindergarten to Grade 4, Holidays @ Heritage has close curriculum links with Gr. 2 Heritage and Identity: Changing Family and Community Traditions, and Gr. 3 Heritage and Identity: Communities in Canada, 1780-1850.
Can't make it to the museum? Check out our Travelling Trunks!
Learn how you can help sponsor a field trip or Travelling Trunk for a class by visiting our donation page and help a local school participate in a program they might not normally be able to afford.