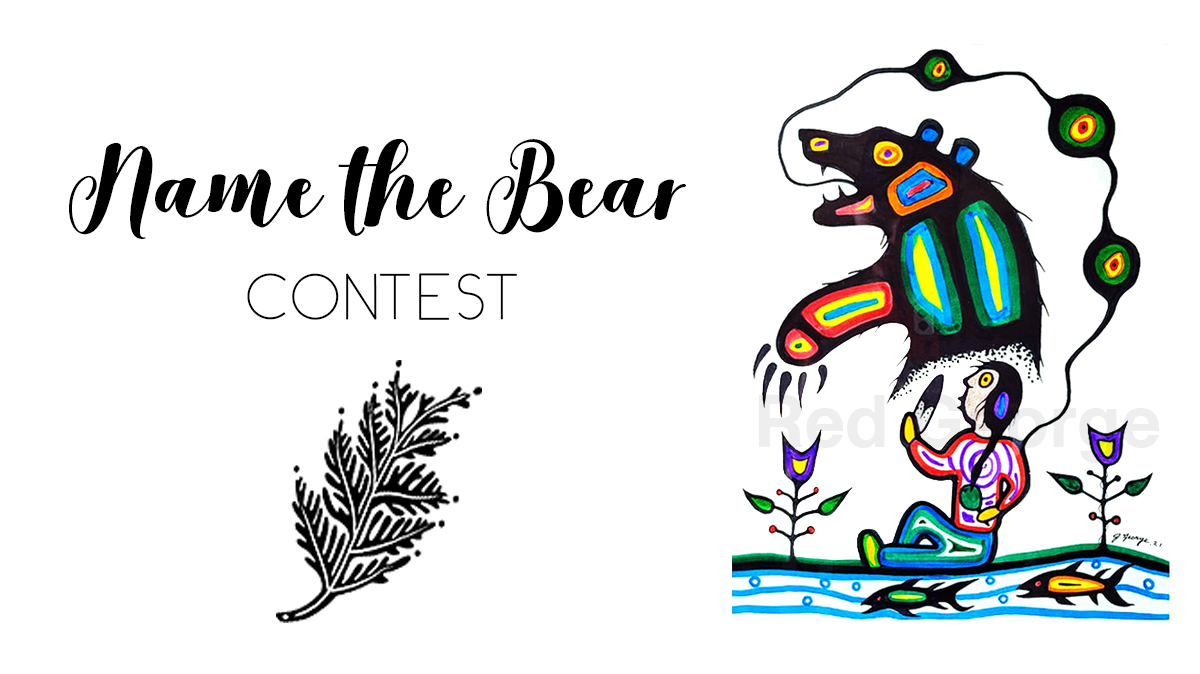 CONTEST ALERT!
As you may have heard, a large black bear, or mukwa, has made its presence known at E-biiwaashing. The mukwa is not here to harm anyone. As long as we don't disturb or harm it, we can live together in peace and friendship with our animal relation. So...To welcome the mukwa home to its traditional territory, we have decided it needs a name!
To Enter:
Submissions can be made by emailing us at heritage.museum@county-lambton.on.ca.
Bonus points will be awarded for names that are highly creative, deeply meaningful, or in the Anishinabemowin language.
The last day to enter is July 16, 2021.
The Prize

Exclusive guided tour of the "Nnigiiwemin / We Are Going Home" exhibition with Co-Curators Summer Bressette and Monica Virtue. To be scheduled before reopening to the public.
Original artwork, "Sacred Bear", by Jeffrey "Red" George of the Chippewas of Kettle & Stony Point First Nation (https://reddogartstudio.com/). Marker on paper, professionally framed by Baillie's Picture Framing of Grand Bend.
Family Pass to the Lambton Heritage Museum.
Artist Bio - Red George
Jeffrey "Red" George, Maminogaboo ("He who stands with the light of the Creator"), is an Anishinaabe artist from the Kettle & Stony Point First Nation. He is a member of the Otter Clan and comes from an artistic family: his mother, grandmother, uncle, brother, sister, and cousins are all artists (painters, sculptors, crafters, beaders, and musicians). Red's work hangs in many private homes and public galleries throughout North America and around the world.
The winner will be chosen by a jury and will be announced on July 23, 2021.
Good luck!