Sundays in July and August, you can catch a ride on our horse-drawn wagon tour of the historic oil fields, which is kindly sponsored by Fairbank Oil Fields.
Limited tickets are available with the price of admission to the Museum on that day. They run on the hour starting at 12 pm. Guests are taken through the historic oil fields on an open wagon with a guide to explain the history and significance of this area. Tours last 45 minutes to an hour and are weather dependent. Unfortunately, we are not able to reserve seats on the tour, it is first come, first served.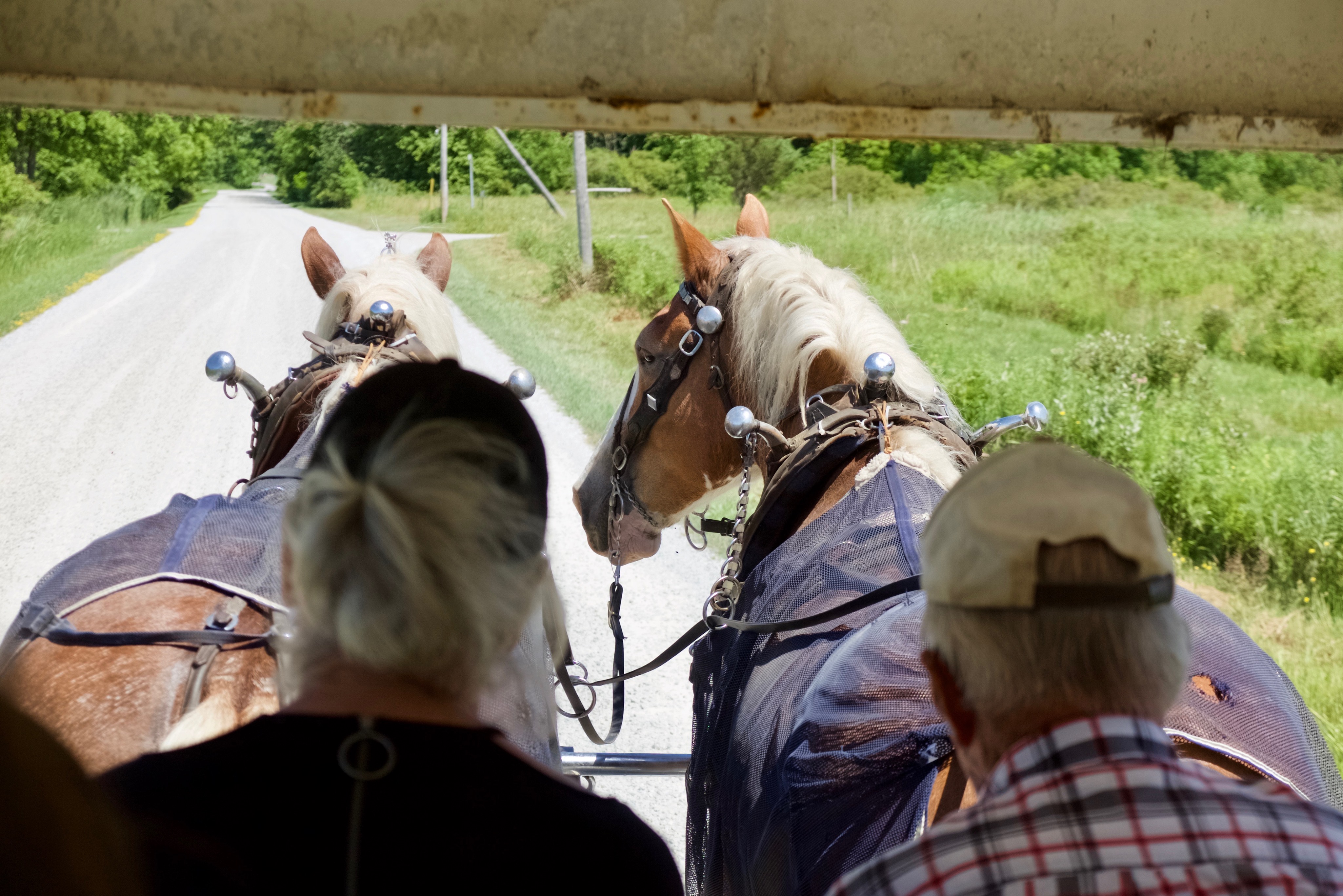 Horse-drawn wagon tours of the historic oil fields of Oil Springs.