Posted on Monday, November 29, 2021 10:30 AM
Grand Bend, ON – Lambton Heritage Museum is asking residents to consider giving a gift with lasting impact this holiday season by donating to the Canatara Cabin restoration campaign.
The campaign has raised just over $30,000 of its $100,000 target to date. The relocation of the cabin to Lambton Heritage Museum has been led by the grassroots "Save the Canatara Cabin" group. This group is spearheaded by passionate local residents and descendants of families that lived in this cabin. If you would like...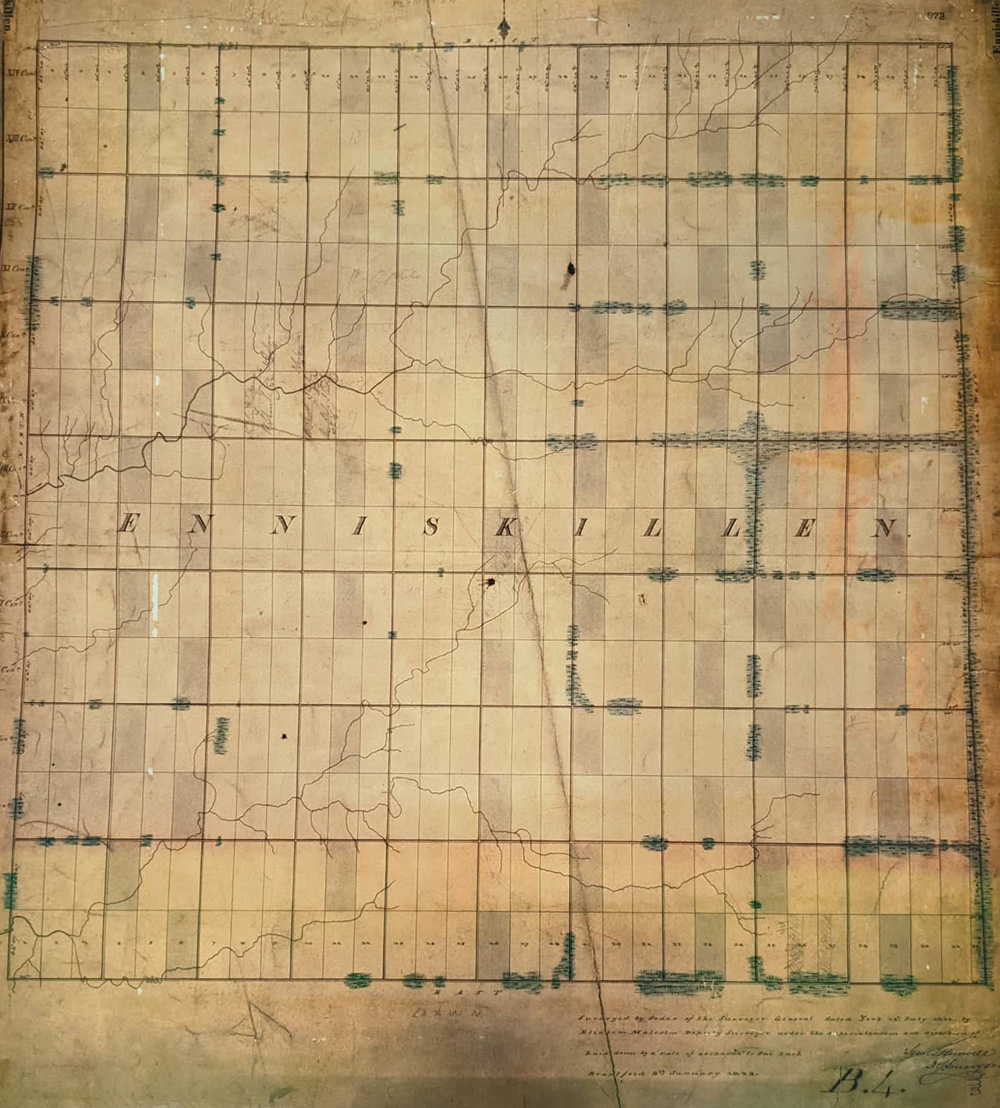 Posted on Thursday, November 04, 2021 02:51 PM
Oil Springs, ON – The Oil Museum of Canada, in partnership with Lambton County Archives, will host its first Virtual Talk on Thursday, November 18 at 7:00 p.m. exploring early settlement in Enniskillen Township.
Participants will learn about early colonial settlement in Enniskillen Township with Lambton County Archives Archivist/Supervisor Nicole Aszalos, who will share a survey of Enniskillen Township from the early 1830's. Documents from the Lambton County Archives collection and local township...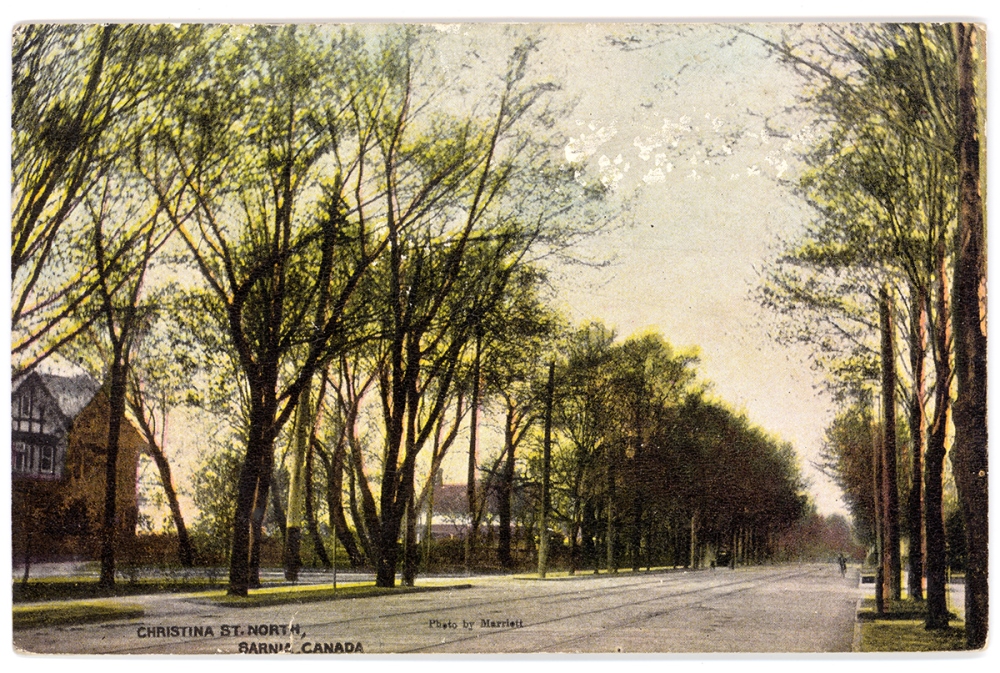 Posted on Wednesday, October 13, 2021 08:58 AM
Wyoming, ON – Lambton County Archives will be hosting a Researching Your Property virtual workshop on Tuesday, October 26 from 7:00 - 8:00 p.m.
Archivist Nicole Aszalos will explore how to conduct research on your property using online resources from Lambton County Archives. This workshop will include information about how to navigate OnLand.ca, a free online resource that shares access to Ontario land records from across the province. Additionally, the workshop will explore the Township Papers...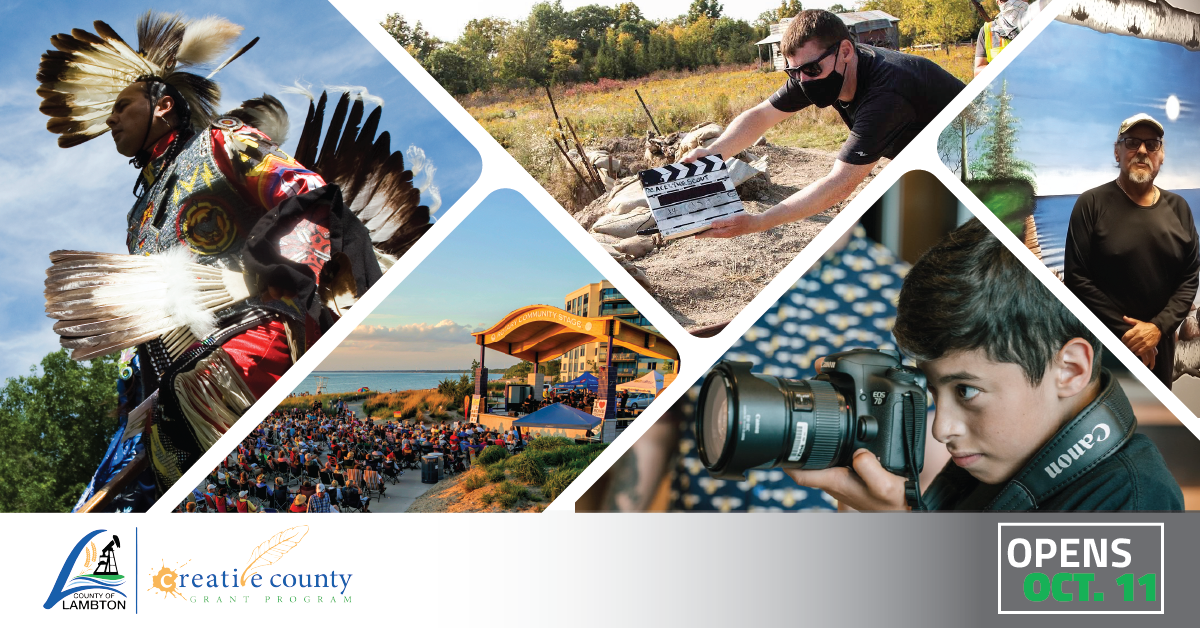 Posted on Wednesday, October 06, 2021 04:35 PM
Wyoming, ON - Beginning Monday, October 11, Lambton's Creative County Grant Program will be receiving funding applications for cultural, heritage, and arts initiatives occurring in Lambton County in 2022.
The Creative County Grant Program invests in new and innovative projects that build cultural capacity, strengthen the creative community, define the County's unique identity and enrich the quality of life of all residents. Organizers of new or expanding initiatives are encouraged to apply online...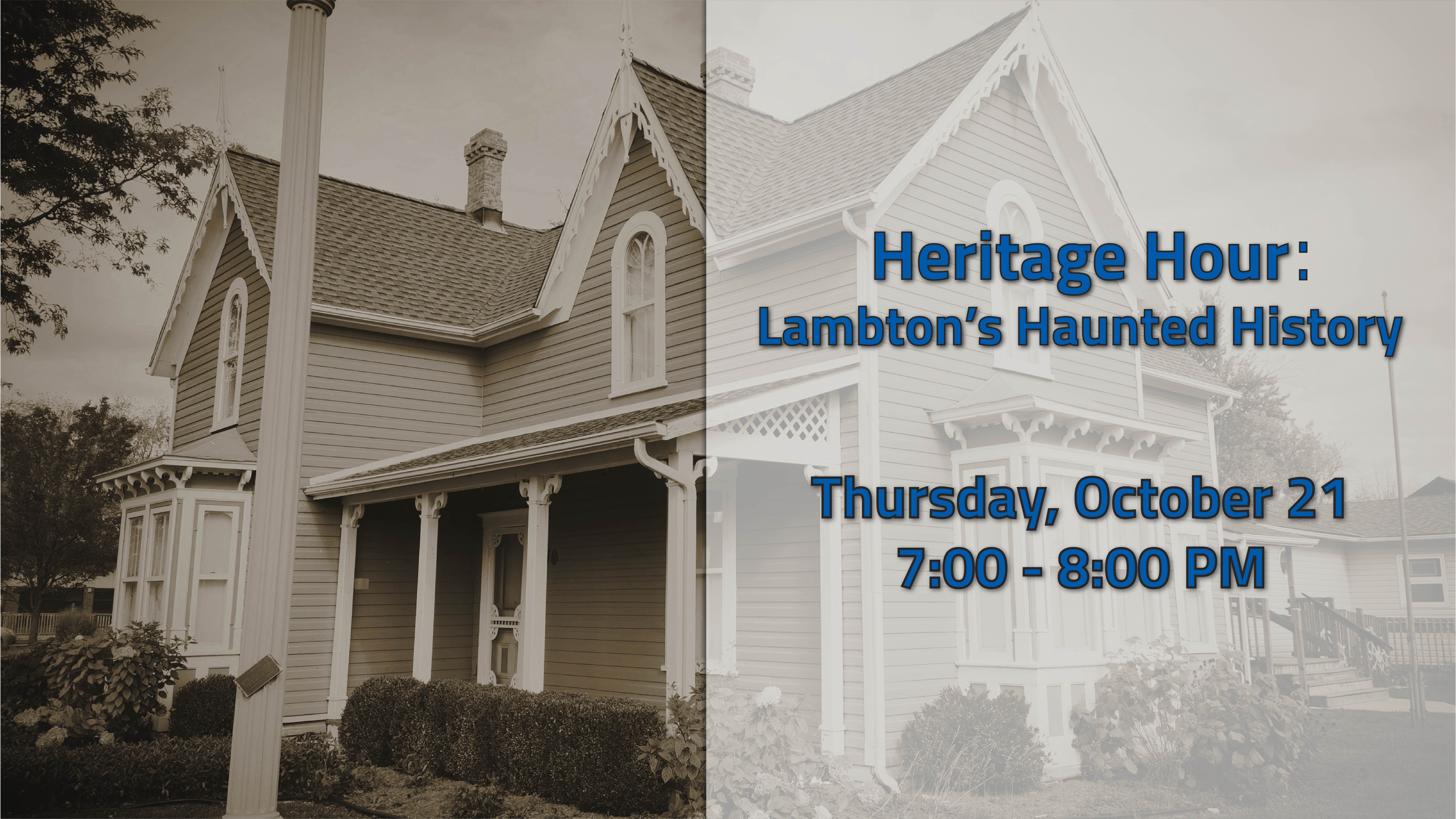 Posted on Tuesday, October 05, 2021 11:33 AM
Grand Bend, ON - The eight museums of Lambton County that make up Heritage Sarnia-Lambton will be hosting a new virtual Heritage Hour on Thursday, October 21 at 7 p.m. This panel presentation, titled Lambton's Haunted History, will explore spooky artifacts, haunting histories, and unexplainable events from across Lambton County.
"Lambton County has so many fascinating stories in its past, some of which are spooky and unexplained," said Nicole Aszalos, Archivist/Supervisor, Lambton County Archives....