There's more to explore at Lambton Heritage Museum! We are a community museum that preserves and interprets the history of Lambton County. Owned and operated by the County of Lambton, we welcome residents and visitors to come discover our stories and incredible artifacts. Learn more about our story.
There are two main galleries as well as five historic buildings and two exterior exhibition halls. Our main galleries are open year round and our outdoor buildings are open from May to November (weather permitting). Visit our Exhibits page for more information about the feature and ongoing exhibits!

Let us help you plan your visit.
Great activities at the museum include our "I Spy" artifact challenge and the beautiful Woodland Heritage Trail, which winds through our incredible oak savanna habitat.
Services
Family Heirloom Service – Archive Encapsulation
We can help you to safely and easily protect and store documents, photos, maps and more!
Careers
Lambton Heritage Museum is owned and operated by the County of Lambton. All employment opportunities are posted on the County's Job Board. We can only accept applications from individuals for specific jobs through the recruitment process outlined on the job board.
Facility Rentals
Visit our Facility Rentals page if you are looking for a unique venue to host a meeting or a special event like a bridal shower or family reunion! If you're tying the knot, consider our Cameron Church for an intimate and unique wedding. This charming country church was built in 1867 and has hosted beautiful weddings!
Our Mission
Lambton Heritage Museum tells the stories of Lambton County through the preservation and presentation of artifacts, culture and local history. We encourage the Lambton County community to experience their unique heritage through participatory museum programs and special events.
The Lambton County Museums Strategic Plan establishes a framework for the museum's work and reflects the wider strategic goals of the County of Lambton.
Our Mandate
Lambton Heritage Museum is hereby continued for the purpose of preserving enhancement and presentation of heritage, artifacts, culture and history of the County of Lambton and its surroundings.
Have a question or comment?
We are a proud member of the Grand Bend Chamber of Commerce.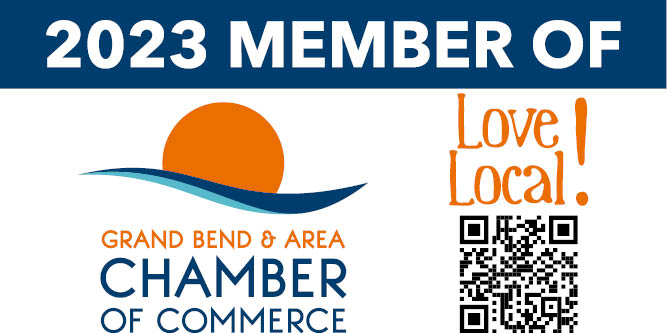 You may also be interested in