Visit our online collection from anywhere in the world!
The Lambton County Archive collection consists of archival documents that share the stories of the people and places of Lambton County. We have primary and secondary sources to help you with your genealogy and local history research.
While we have some reference books and indexes publicly accessible in the Reading Room, some documents such as letters, photos, and unique books are held in the vault. Staff will happily retrieve documents for you to access during your visit.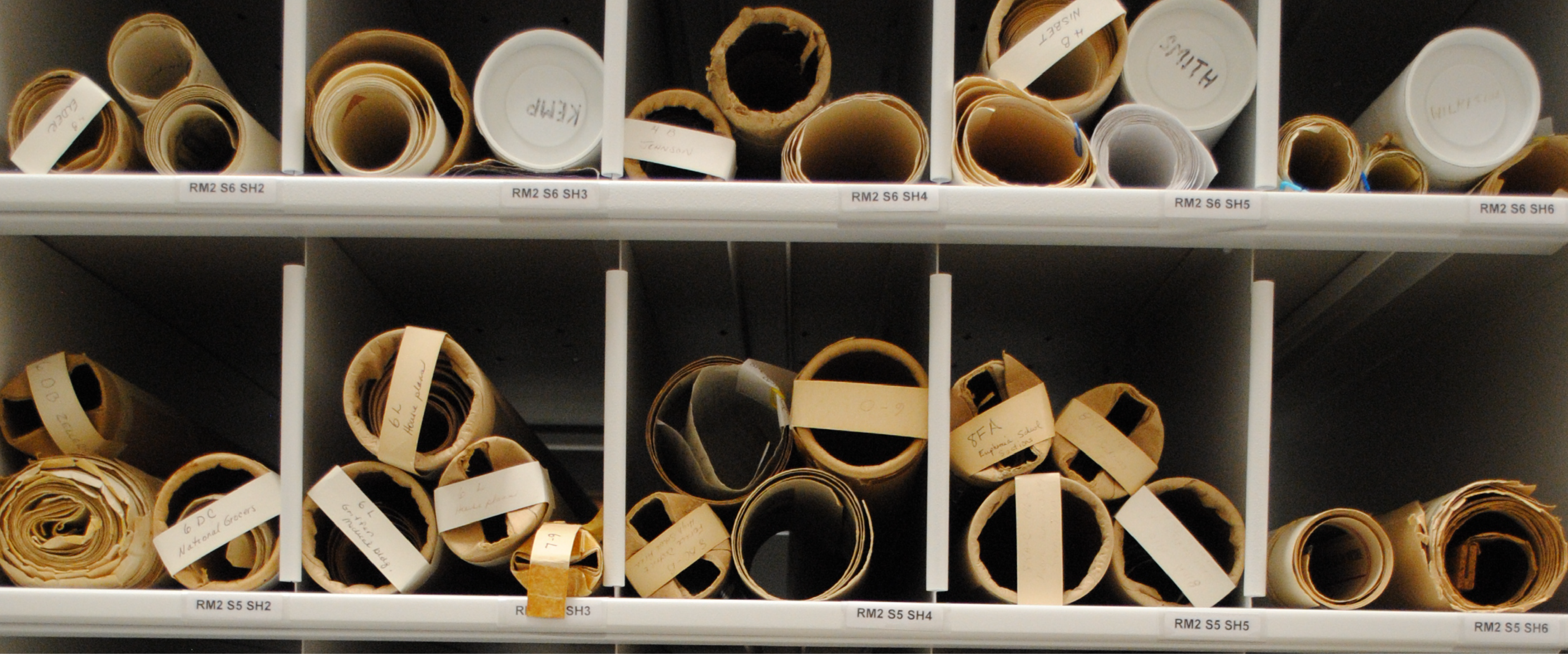 Maps are fragile however they are significant to us understanding changing population patterns from the past. Maps are made available upon request and date as far back as the 1830's in Lambton.
Highlights from The Collection
Family Files
Thousands of family surname files which may contain family trees, family group sheets, letters, wills, photographs, and newspaper clippings.
Dozens of local newspapers, including the Sarnia Observer from 1853-present, Petrolia Topic from 1874-present, and Watford Guide-Advocate from 1878-present. For a full listing, visit Newspapers at the Lambton County Archives.
Land abstracts and instruments (deeds, mortgages, bargain and sales, wills) for Lambton County, Township Papers.
Cemetery Records
Transcriptions for cemeteries in Lambton, Kent, Middlesex, and Huron Counties
City and telephone directories for Lambton can be used to locate individuals geographically at a certain point in time
Municipal Records
Local government records including by-laws, council minutes, assessment and collectors rolls
Originally published in the late 19th century, these historical atlases for Ontario counties were edited and reprinted in the 1970s. Maps, directories, and historical sketches of townships provide great insight into local history
Microfilm reels of Canadian census records for all of Ontario and most of Canada (early censuses, 1851, 1861, 1871, 1881, 1891, 1901, 1911, 1921 and 1931)
Microfilm reels containing registrations of Ontario births (1869-1914,) marriages (1869-1929), and deaths (1869-1939), as well as Overseas Death Registrations of Ontarians who died in military service during 1939-1947
Lambton Branch of Ontario Genealogical Society Library
Reference books, indexes, and family histories housed in the Archives' reading room and accessible to the public. For a full listing of their library holdings, please visit their website.

Interested in material not listed above? Please contact us and we are happy to help.
There are several virtual books are available for free online through the archives website for you to read and enjoy. View our virtual books to learn more about Lambton County History.
If you want to donate to the Archives, please visit the Donate page on the archives' website for information on how you can support the preservation of Lambton County history.