Lambton County Archives is the archival centre for genealogical and local history research in Lambton County. We preserve and protect the documents that tell the stories of the people and places of our community and make those records accessible for researchers.
Our friendly and knowledgeable staff are always available to assist you with your research or to conduct it for you if you can't visit us in person.
We hold microfilm of newspapers from across the county, some dating as far back as the 1870's.
Our Mission
The Lambton County Archives is a centre for archival material relating to the history of Lambton County. Primary responsibilities include;
Preserving the collection of archival material.
Making this material accessible to the public.
Assisting the public with local history and genealogical research inquiries.
Our Mandate
The Lambton County Archives will collect material related to the history of Lambton, including the history of Lambton's residents and families. It will organize, preserve and make available to the public all such materials.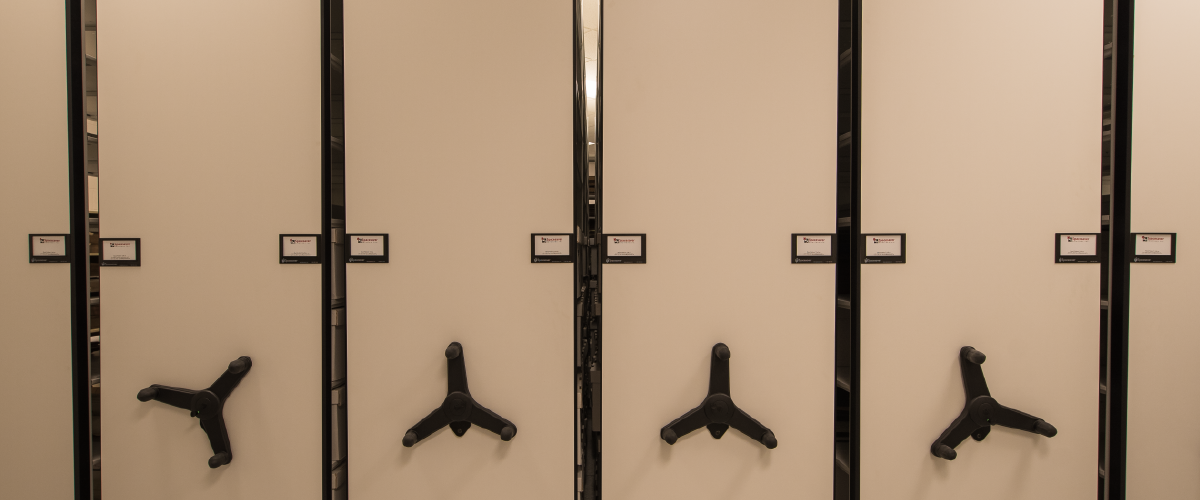 Inside of the Lambton vault. All material in preserved in acid free materials and organized using a unique classification system tailored to our Archival needs.
Careers
Lambton County Archives is owned and operated by the County of Lambton. All employment opportunities are posted on the County's Job Board. We can only accept applications from individuals for specific jobs through the recruitment process outlined on the job board.
---
You may also be interested in