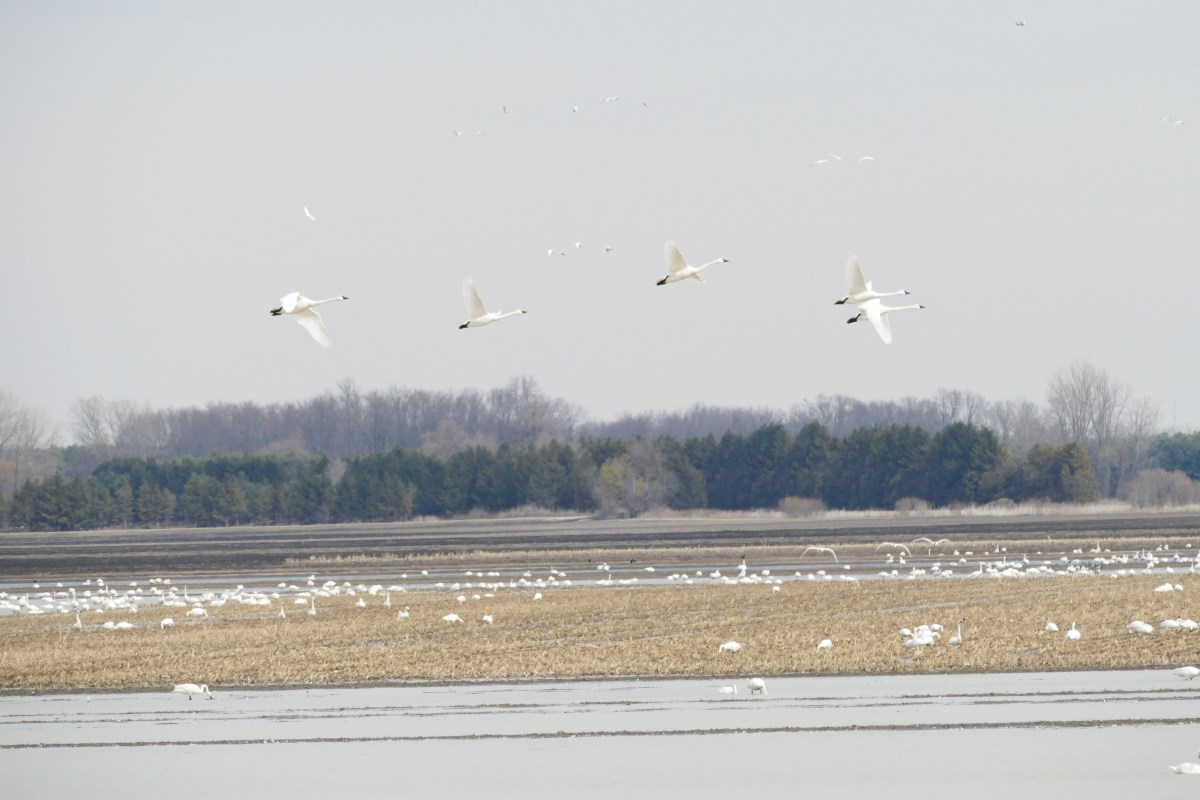 Posted on Tuesday, March 09, 2021 08:54 AM
Grand Bend, ON - The Tundra Swans have been spotted in the Thedford Bog behind Lambton Heritage Museum, and numbers are expected to continue to rise.
For many Lambton County residents, the beginning of spring is associated with this fascinating migration. The Tundra Swans make an annual stop in this area during their 6,000 kilometer migration loop. In a good year, there may be 15,000 individual birds resting on the bog behind the museum. They are attracted by the melt water of spring and the remnants...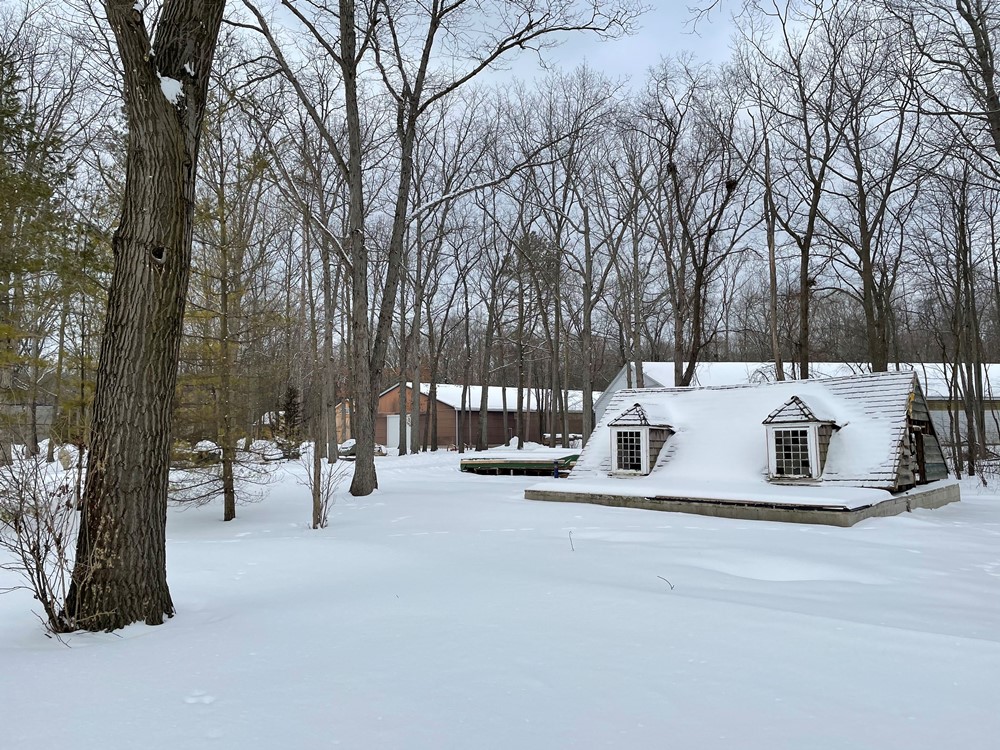 Posted on Tuesday, March 02, 2021 01:38 PM
Back Together Again: The Log Cabin from Canatara Park, on Thursday, March 11 from 7:00 to 8:00 p.m. This panel presentation explores the history of the incredible building and its multiple relocations.
Dana Thorne, Curator/Supervisor from Lambton Heritage Museum will be hosting the presentation in partnership with Sandi Spaulding and Roger Hay from the "Save the Canatara Cabin" group. This local grassroots group has partnered with Lambton Heritage Museum on a $100,000 fundraising campaign for the...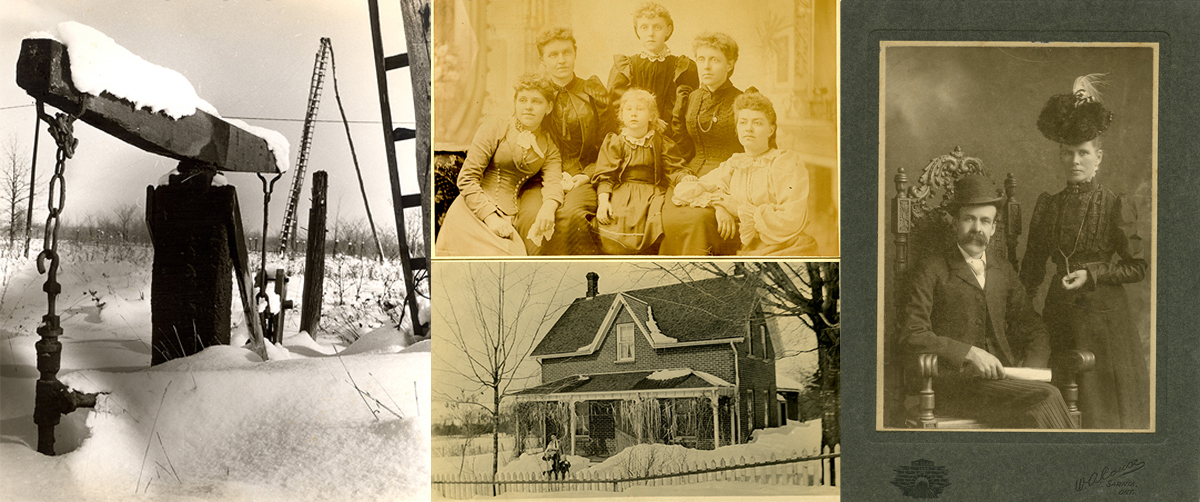 Posted on Monday, January 04, 2021 12:00 PM
Grand Bend, ON – Lambton Heritage Museum invites you to participate in a Community Photo Challenge. Use your spare time this winter to practice your photography skills with this fun activity.
Vintage photographs from the Lambton Heritage Museum and Lambton County Archives' collections have been selected for you to recreate or reimagine. Find a similar background, strike a similar pose, and click. Submit an entry in the Snow category or the People category. If you're feeling ambitious and inspired,...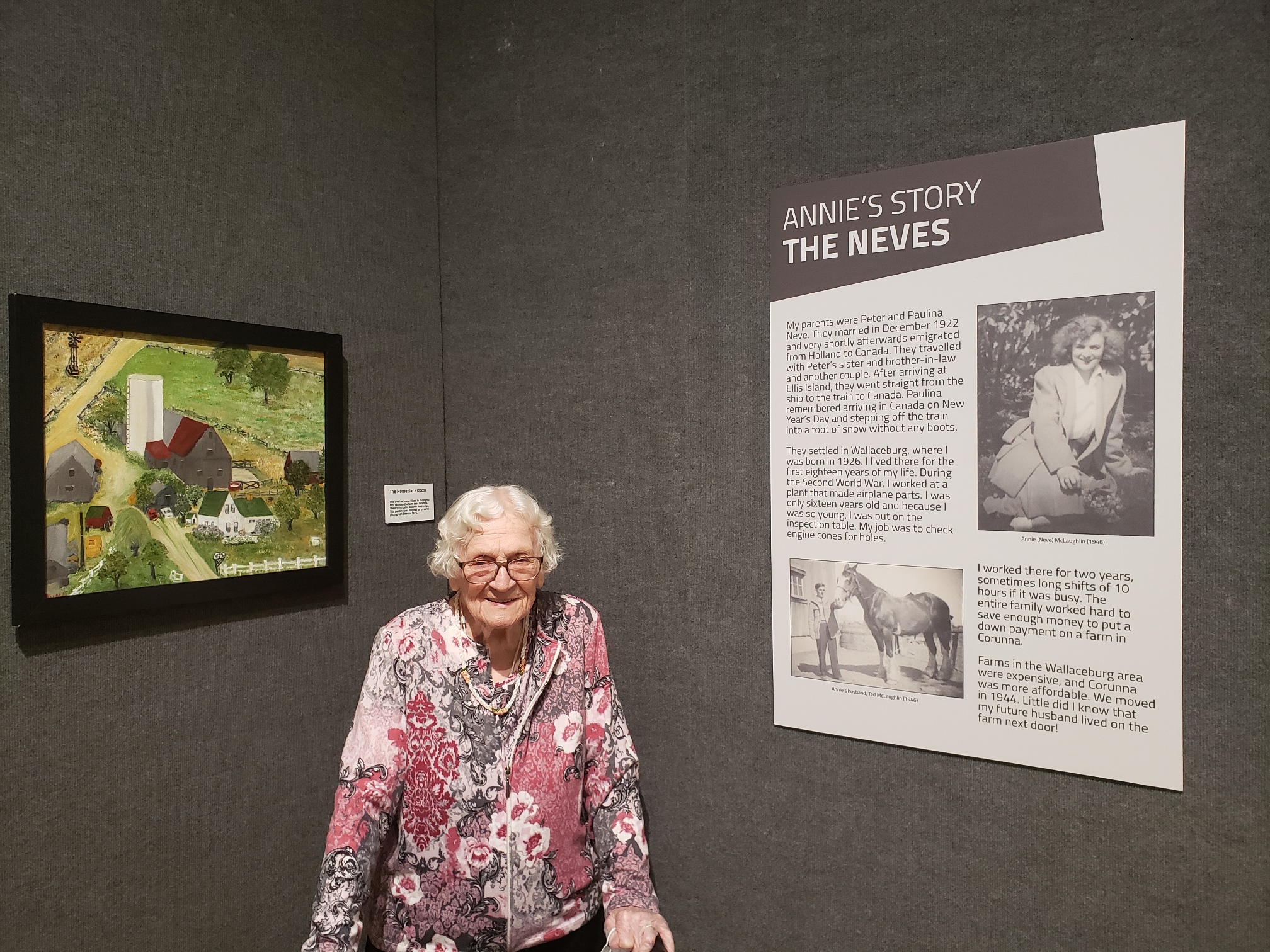 Posted on Tuesday, December 08, 2020 04:32 PM
Grand Bend, ON - Lambton Heritage Museum is proud to host the Memories of Rural Life feature exhibit, on display until April 10, 2021.
Lambton County's countryside is brought to life in this vibrant and whimsical folk art exhibit. Annie McLaughlin's paintings illustrate life on the family farm in the past century and remind us of the importance of preserving our rural heritage.
"Each painting is paired with Annie's memories of her life growing up and living on a farm in rural Lambton County," said...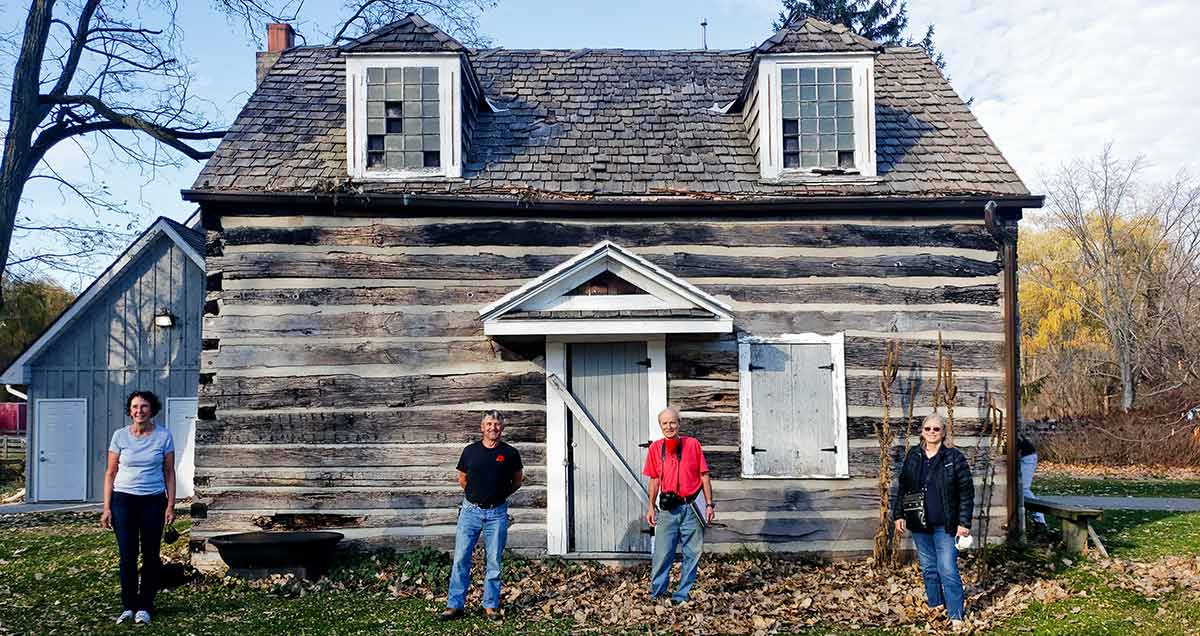 Posted on Friday, November 27, 2020 10:17 AM
Grand Bend, ON – The City of Sarnia and the County of Lambton have finalized details to move a historic log cabin from Canatara Park to Lambton Heritage Museum, and see its restoration supported by the fundraising efforts of a local volunteer group.
This will be the third move for the resilient, square log structure, which has a fascinating history of moving to different locations over its nearly 200 year history. It was originally built in Huron County, where it served as a private residence. It...