Posted on Thursday, March 26, 2020 06:59 PM
Thursday, February 13, 2020
Grand Bend, ON – Lambton Heritage Museum is an Innovator of the Year award finalist in the 2019 Innovation Awards from the Southwest Ontario Tourism Corporation (SWOTC). Award winners will be announced at the Ontario's Southwest Tourism Conference being held in Chatham-Kent on March 4, 2020.
The Innovator of the Year award recognizes businesses, organizations and leaders who are building the tourism industry within Ontario's Southwest with purpose and passion. Finalists...
Posted on Monday, March 16, 2020 07:17 PM
Monday, March 16, 2020
Wyoming, ON – As a precaution to help limit the spread of COVID-19 and support the efforts of Lambton Public Health to promote social distancing, the County of Lambton Cultural Services Division has decided to close all of its cultural services facilities, effective end of scheduled hours Monday, March 16 through to Sunday, April 5.
This closure impacts all 25 Lambton County Library locations (including the Sarnia Library Theatre), Lambton Heritage Museum, Oil Museum of Canada,...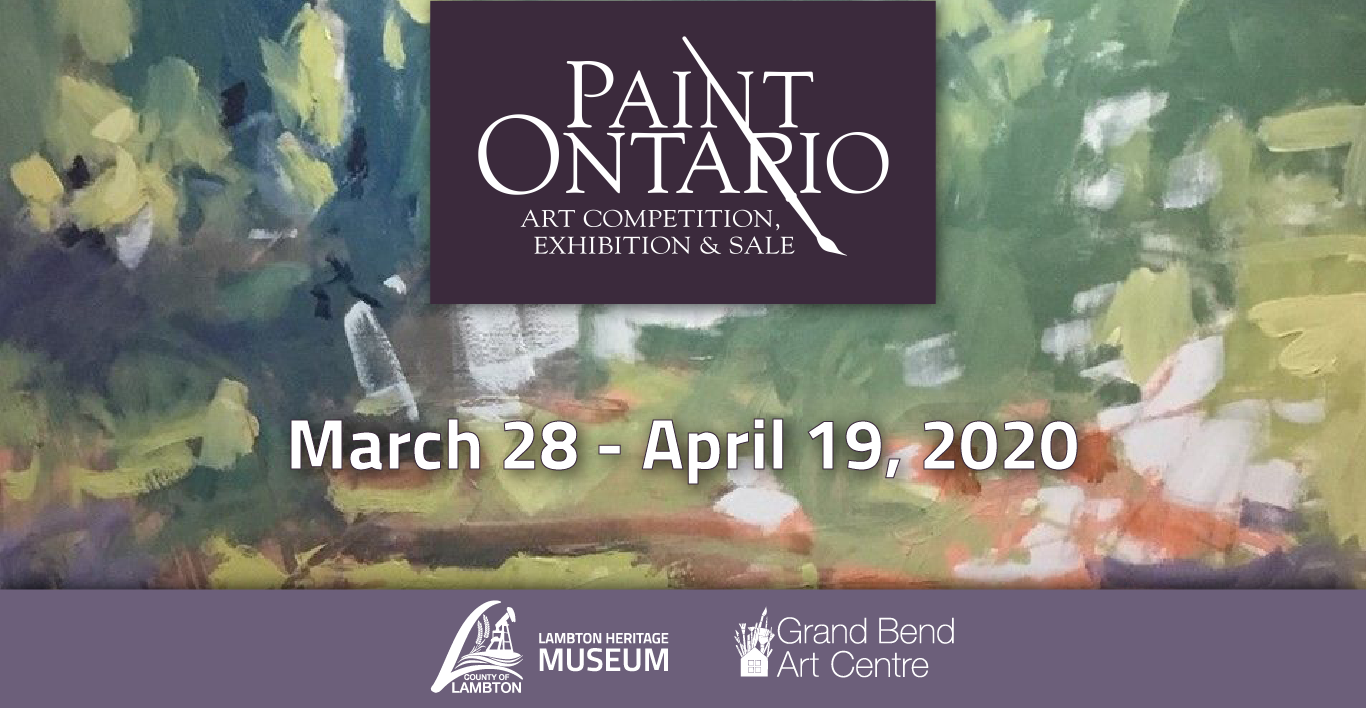 Posted on Monday, March 09, 2020 07:03 PM
Monday, March 9, 2020
Grand Bend, ON – In partnership with the Grand Bend Art Centre, Lambton Heritage Museum is proud to present the 24th annual Paint Ontario Art Show & Sale.
From March 28 to April 19, over 200 original paintings will fill the exhibition hall at the Museum. These paintings bring to life the beauty, character and diversity of Ontario. Throughout the show, guests can experience live artist demonstrations and participate in artist workshops and talks. Visit paintontario.com for...
Posted on Monday, January 13, 2020 12:00 AM
Monday, January 3, 2020
Grand Bend, ON - This February, join Lambton Heritage Museum and Expedition Inner Wisdom Inc. for a Mindful Meditation Workshop, taking place at the museum.
In this workshop, you will learn a variety of mindfulness tools and techniques to aid in overall wellness and relief from symptoms of anxiety and depression. It is a great way to beat the winter blues!
This workshop is lovingly designed and delivered by Linda Weir, a registered and certified yoga instructor...
Posted on Friday, November 08, 2019 12:00 AM
Grand Bend, ON - Lambton Heritage Museum is hosting a family-friendly PA Day event called Holidays @ Heritage on Friday, November 22, 2019 from 10:00 a.m. until 2:00 p.m.
The museum has been running Christmas programs for local schools for nearly 40 years. This year, the program will be offered on the upcoming PA Day, and we are inviting local students, their families and members of the public to come experience Holidays @ Heritage.
Included with admission, visitors can take a wagon ride, participate...