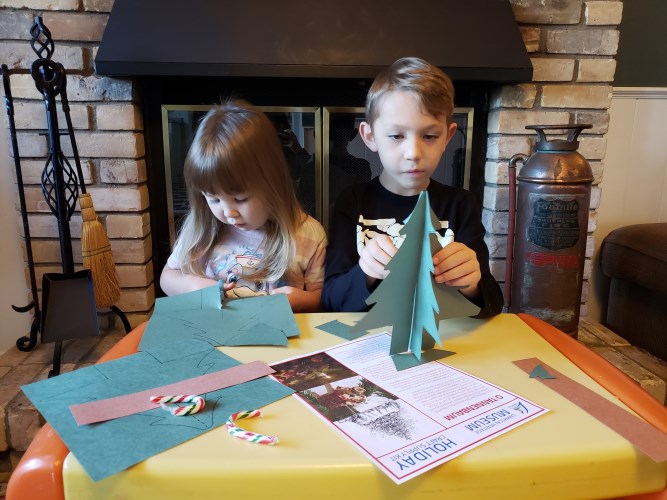 Posted on Tuesday, November 24, 2020 11:23 AM
Grand Bend, ON - Are you looking for a fun, physically distanced activity to enjoy with your household this holiday season? Lambton Heritage Museum is offering a special promotion for Museum visitors!
Beginning November 25, visitors will receive a free Holiday Craft Kit as part of their museum admission. These kits contain three crafts guaranteed to spread holiday cheer and entertain the whole family. The kits are designed for school-aged children and include interesting information about the history...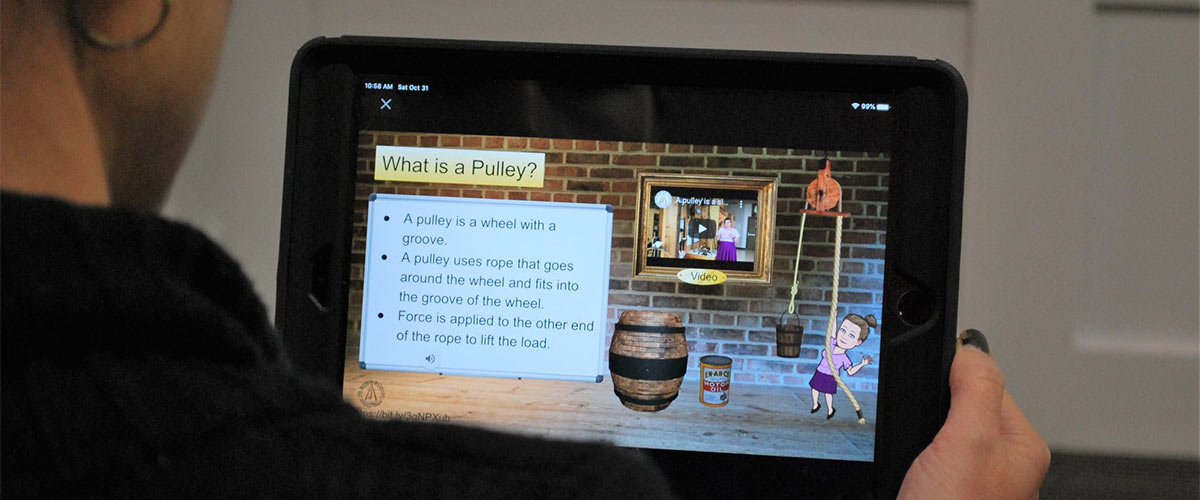 Posted on Tuesday, November 17, 2020 11:05 AM
Wyoming, ON - A key aspect of the Lambton County Museums & Archives Mandate is to provide educational opportunities for local schools, organizations and the general public. Due to the ongoing COVID-19 pandemic, the Museums & Archives have temporarily suspended in-person programming. In order to continue to meet their educational mandate, the Oil Museum of Canada, Lambton Heritage Museum and Lambton County Archives are excited to announce the launch of their new online learning resources.
The...
Posted on Friday, October 30, 2020 01:50 PM
Grand Bend, ON - Join Heritage Sarnia-Lambton on Wednesday, November 11 for the digital panel presentation Home and Away: Sarnia-Lambton at War.
In this third digital panel presentation, heritage professionals from across Lambton County will be recognizing our war veterans. Join us as we discuss the incredible stories about the sacrifices that were made by our military overseas, as well as the contributions of brave, local men and women on the home front. This presentation is a great opportunity...
Posted on Thursday, October 01, 2020 09:29 AM
Grand Bend, ON - Delayed due to the closure of Lambton Heritage Museum in March, the feature exhibit Capturing the Moment: Photography in Lambton County is set to re-open to the public on Wednesday, October 21. To support this exhibition, the Museum is hosting a four-part digital lecture series focusing on a variety of photography-related subjects.
The art and science of photography has captured people's imaginations for over 200 years. The Capturing the Moment exhibit highlights artifacts...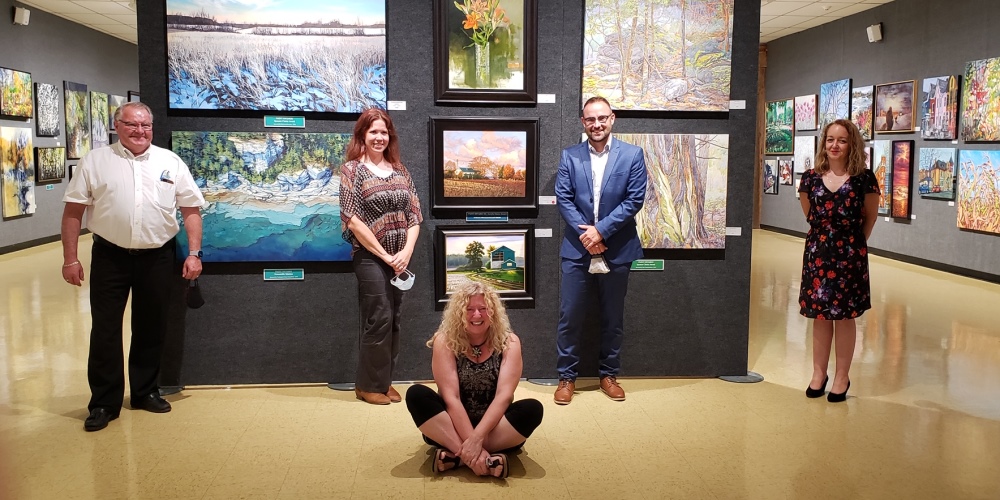 Posted on Thursday, September 10, 2020 09:22 AM
Grand Bend, ON - Lambton Heritage Museum has officially re-opened to the public and staff are thrilled to welcome visitors to the annual Paint Ontario show and sale.
The Paint Ontario show usually takes place in the spring, but was delayed due to the COVID-19 pandemic. The teams at Lambton Heritage Museum and the Grand Bend Art Centre are excited to be able to once again host the show this month.
"While we were disappointed to have to cancel the Paint Ontario event this past spring, we are overjoyed...