Lambton County Archives Blog
Posted on Thursday, September 14, 2017 12:00 AM
Rare World War One photos and a copy of a Lambton major's diary written overseas in 1916 are now part of the Lambton County Archives collection.
The items, now more than 100 years old, belonged to Major Charles Fairbank of Petrolia, who chronicled the trench warfare in Ypres and the Somme.
His grandson, Charlie Fairbank of Oil Springs, donated the diary and the photos, spurred by the Lambton At War exhibit now showing at the Judith & Norman Alix Gallery in Sarnia. This material caught the attention...
Posted on Thursday, August 10, 2017 12:00 AM
The Lambton County Archives are home to a collection of 50,000 photo negatives from the Sarnia Observer which depict local newsworthy events from the 1950's and 1960's. Every summer, a post-secondary student is hired to work on digitizing this significant collection. In 2017, we hired Journalism Major Julie Mutis to work with the Sarnia Observer Negative Collection. While scanning negatives, Julie's imagination was captured by a photograph of a young family arriving in Sarnia in the late 1950's....
Posted on Tuesday, April 25, 2017 12:00 AM
The Lambton County Archives is thrilled to announce that we are undergoing a major capital project this year. Our collections storage area has been filled to capacity for several years now. Our collection continues to grow as we accept new donations, and it has become increasingly difficult to find room for new material.
With the installation of a mobile shelving unit in our collections storage area, we will more than double our current capacity. We will also be able to reconfigure our collections...
Posted on Thursday, October 29, 2015 12:00 AM
Thomas Doherty was a unique individual in Lambton history. He was a man with broad interest and an inquiring mind, a poet, inventor, engineer and politician. Often recognized as a Sarnia man, Doherty also had connections to other parts of Lambton County and is often celebrated as one of Lambton's industrial pioneers.
Thomas was born in Lanark County and moved to Uttoexter in Plympton Township at the age of 6. At a young age he showed an aptitude for fixing machinery and equipment, and operated a...
Posted on Wednesday, August 05, 2015 12:00 AM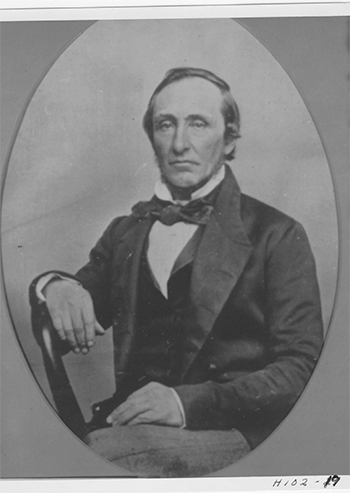 Portrait of Hugh Nixon Shaw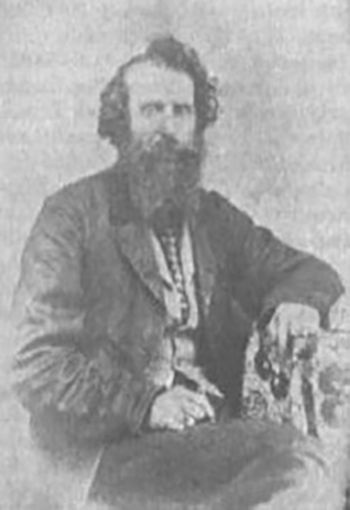 Portrait of John Shaw
What are historical facts? Who decides what gets written in the history books?
Historians use primary sources (material written or created at the time of the events) to interpret what happened in the past. Secondary sources (textbooks, magazine articles) are written to explain a historian's interpretation of the past.
So what happens when historians cannot agree on one version of history? Who decides which facts are right?
This type of historical...