We welcome members of the local community and beyond to donate Lambton family histories or related items to be added to the Lambton County Archives' collection.
We accept donations that help us to tell the stories of the people and places in Lambton County. Historical significance and condition are important criteria.
Examples of Donations Include;
Meeting minutes
Photographs
Business stationary
Newspapers
Compiled histories
Brochures, pamphlets, leaflets
Event posters
Postcards
Ledgers
And more.
Records and documents must be useful to the Archives' research, display, and educational activities.
For more information or to make an appointment to discuss a potential donation, please contact our Archives team.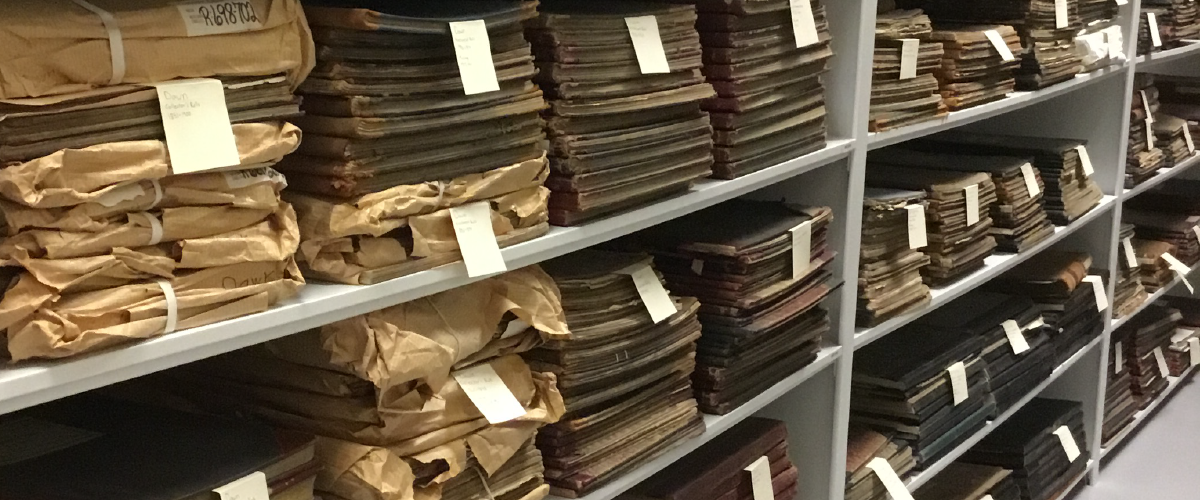 Books from our over sized book collection in the vault.