History Club: An Archival Program for Students
History Club was started by a group of teachers at LCCVI high school in Petrolia. Participating students were given the opportunity to research a local fallen soldier from the First World War and write an essay on their findings for submission to Library and Archives Canada's Lest We Forget Project. In the fall of 2012, a work-to-rule disruption threatened the survival of the initiative.
Thanks to a timely community partnership, the Lambton County Archives (LCA) was able to ensure the continuation of the club. Archivist Heather Lavallee and local librarian Leigh Jackson acted as consultants, providing research help, offering instructional sessions, and creating an online research guide for students.
Program Objectives: Fostering Community-Led Partnerships
Through History Club the LCA, which traditionally served retirees and seniors, saw an opportunity to connect with an underserviced user group -- teenagers. Previously, Lambton County Archives programming and service priorities worked in favour of existing patrons.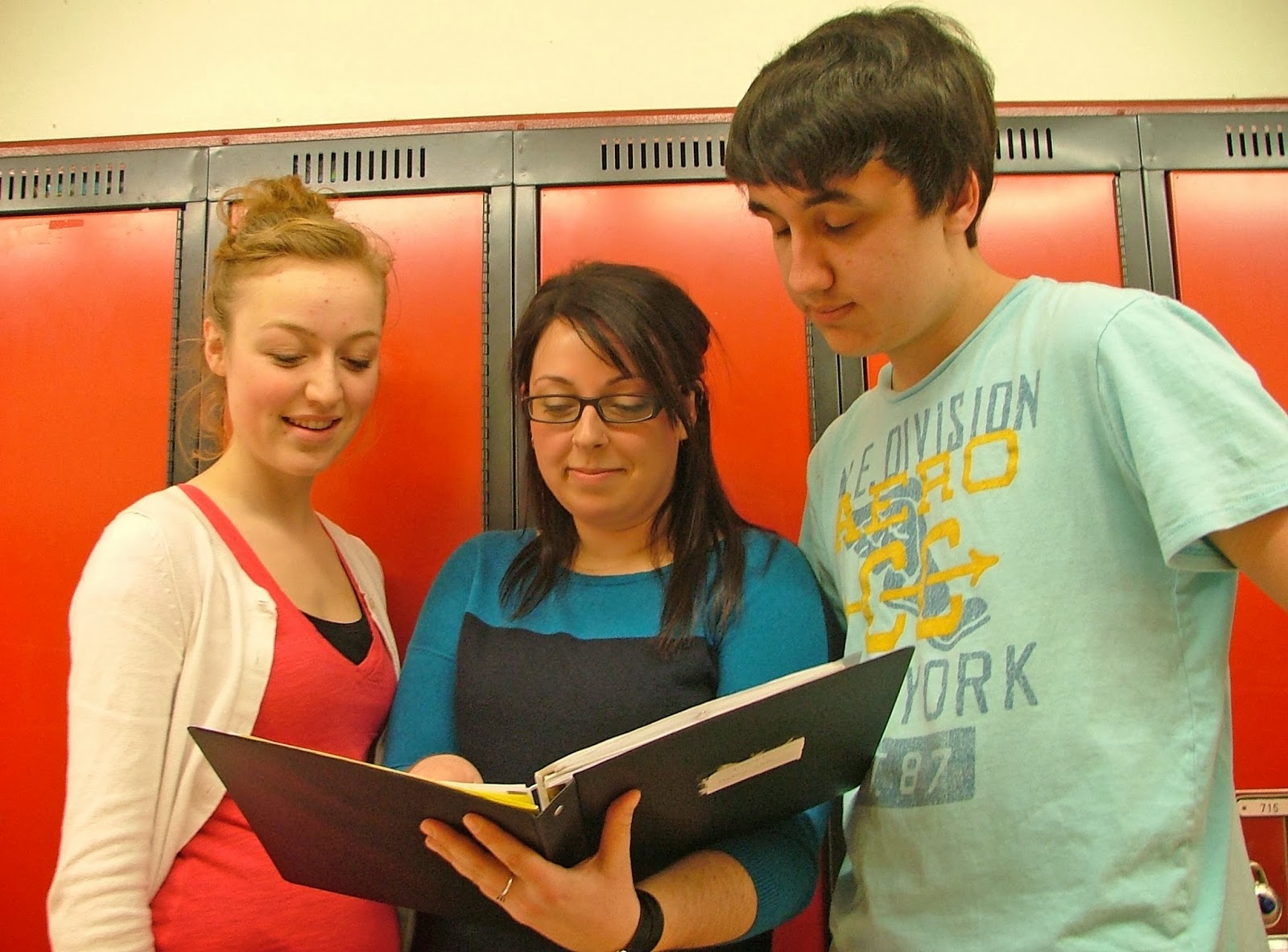 Archivist explaining research methods to members of History Club. (Photo courtesy of David Pattenaude, The Petrolia Topic.)
By consulting and engaging with the club's teacher representatives, the Lambton County Archives was able to design, plan, and deliver tailored outreach activities to meet the immediate needs of a local community group, and thereby shift the programming focus outward.
Program Outcomes
With the ACRL Information Literacy Standards as a framework, a series of monthly instructions sessions was developed. Using recommendations from William Horton's E-learning by Design manual, a dedicated research site was created to share links to recommended resources, research tips, presentation summaries, and contact information.
Participants:
learned genealogical and historical research skills
gained a better understanding of their community through the study of local history
created materials to add to the archival collection (local and national) while contributing to the historical record
developed an awareness of the role of the Lambton County Archives within the community
Lambton County Archives:
promoted our collection and services
developed relationships with members of the community that were not typically represented
removed traditional barriers to archives use by developing an online research guide allowing students to easily access resources remotely and waived user fees for in-person visits
highlighted the value of the Lambton County Archives as an important community resource
gained materials to add to the archival collection
Results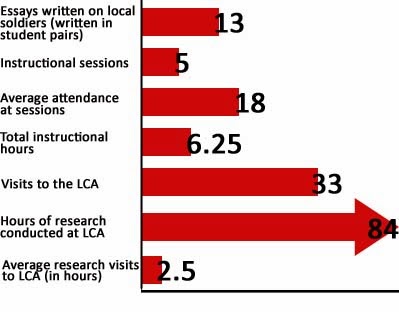 Through collecting statistics and using assessment metrics, we were able to generate the following results.
Most importantly, the essays which the students wrote will be added to our collection at the Lambton County Archives.
Conclusion
History Club was a successful program for participants, the Lambton County Archives, and the local community. The students learned genealogical and historical research skills, and the club was able to continue and thrive thanks to the support and expertise of the Lambton County Archives.
Through instructional sessions and the creation of a research site, the Lambton County Archives reached an under-represented user group, developed new community partnerships, increased in-person visits, and raised awareness of Lambton County Archives resources and services (while adding to the archival collection with user-generated content.)
Most importantly, the Lambton County Archives was able to offer timely programming to meet community needs. Moving forward, the Lambton County Archives hopes to establish further community-led partnerships and work to expand the History Club program by connecting with other local high schools.
The above blog post was written by guest bloggers Archivist Heather Lavallee and Librarian Leigh Jackson.