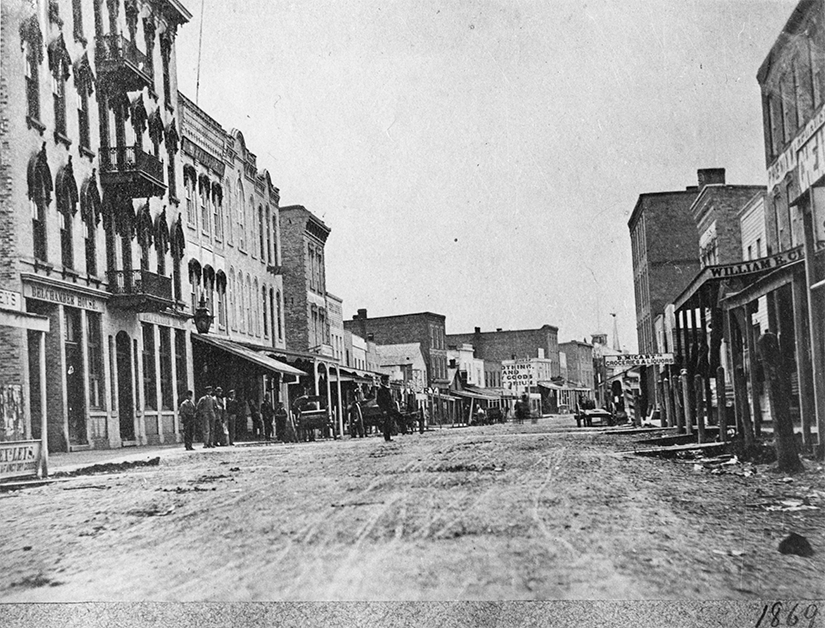 Richard Duncan was born February 15, 1840 in Virginia, United States. Prior to entering Canada in 1862, he lived in Wisconsin, listed in the 1860 United States Federal Census as a free inhabitant with the profession listed as Barber. By the 1865 directory, he was listed as a barber on Victoria Street, Sarnia. He was one of multiple black barbers living in Sarnia in 1861, an entrepreneurial profession.
By the 1870s the family moved to Lochiel Street and Richard continued his profession as Barber. His oldest son William also worked as a barber, presumably in his fathers shop and was living in Port Huron. An entry for William in the 1893 Port Huron Directory shows that he started his own barbershop in the city. By 1900 he was operating his barbershop out of his home in Port Huron.
The 1901 Census captured William, Louisa and two of their daughters still living in Sarnia.
By 1911, Richard retired. He died November 25, 1915 in Sarnia and was buried with his wife Louise in Lakeview cemetery. Pallbearers for his funeral included six barbers, a homage to his 50 plus year career as a barber in Sarnia. They had seven children most of whom situated in the United States.