Sarnia: We Built This City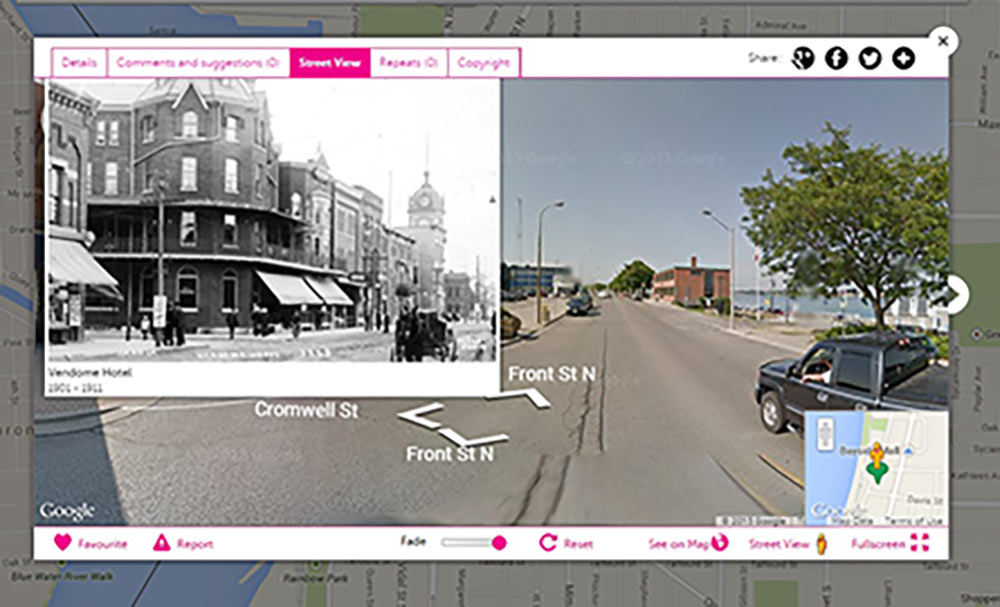 Historypin is a collaborative digital archive that allows users to share and view historic images online. The Sarnia: We Built This City on Historypin encourages museum visitors to experience the history of the City of Sarnia online on their phones, tablets, or computers.
Created in partnership, the Lambton Heritage Museum and Lambton County Archives have shared images and stories from their collections of historic Sarnia landmarks in this tour. Visitors can download the free Historypin app onto their smartphones and experience the tour by walking the streets of Sarnia. Read the stories and compare the historic images with the current streetscape. Visitors can also enjoy the tour on their computers at home.
This tour is part of the 2014 feature exhibit at the Lambton Heritage Museum just south of Grand Bend. Learn more of the 100 years of the City of Sarnia by visiting the exhibit . Interested in starting your own research into Sarnia's past? Explore the documents and records at the Lambton County Archives in Wyoming.
Explore the Sarnia: We Built This City on History Pin.