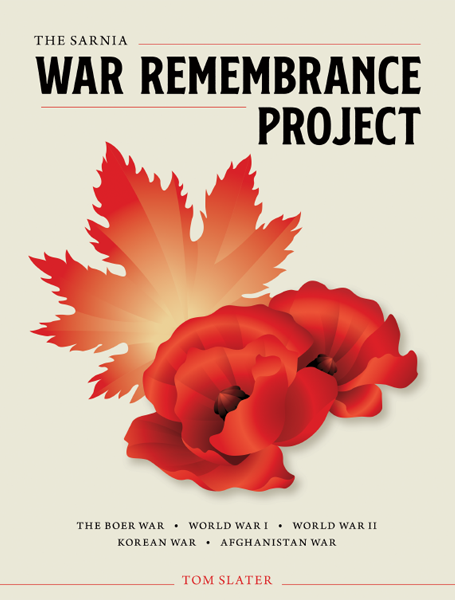 The Sarnia War Remembrance Project
by Tom Slater
The Sarnia War Remembrance Project is a comprehensive record of the contributions and sacrifices Sarnia and area citizens made during times of war. The project, an entirely volunteer endeavour by its author Tom Slater, was initiated in 2012 when Slater discovered that no formal record existed of Sarnia's fallen soldiers. After years of research, revisions and updates, this third and final edition was completed in 2020. The City of Sarnia, Bluewater Power Group of Companies, the Royal Canadian Legion Branch #62, and the Sarnia Historical Society provided financial support to print copies of the two-volume set that have been donated throughout the Sarnia-Lambton community. Slater's hope is that the courage, fortitude and sacrifices of the veterans, the fallen and their families will be forever commemorated and remembered.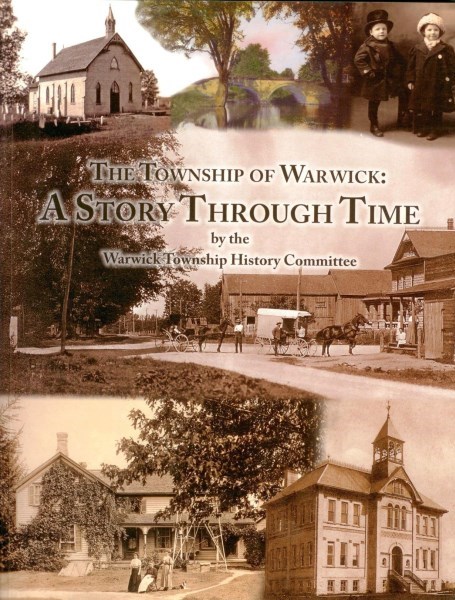 The Township of Warwick: A Story Through Time
by the Warwick Township History Committee
The Township of Warwick: A Story Through Time weaves together the stories and images from past and present residents to share the history of Warwick Township, including several "crossroad" communities that are now just memories.
It provides an in-depth overview of Warwick Township's history from its prehistoric times to modern day. Additionally, this book contains specific information about the families that helped shape and influence Warwick Township. What we have learned is that Warwick's story is representative of many other rural Canadian communities.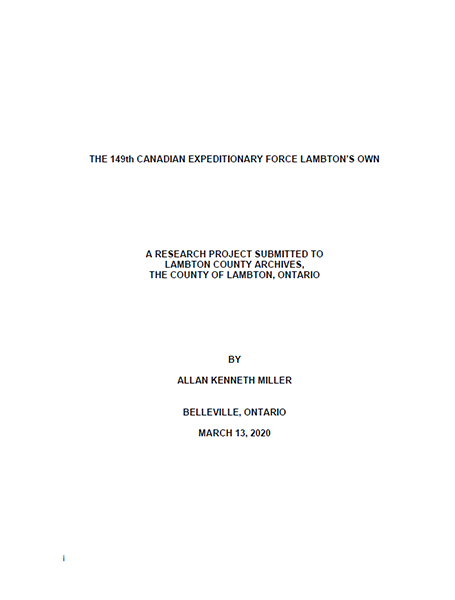 The 149th Canadian Expeditionary Force Lambton's Own
by Allan Miller
This project is a compilation of the few surviving files of the 149th Canadian Expeditionary Force named and badged as the Lambton's Own, newspaper articles, soldier letters and the service records of the men attested. It provides an overview of the battalion's existence during its formation, training, embarkation, arrival of 435 men from the 1067 men attested at Bramshott Camp in England, the draft of 200 men to the 161st battalion with the remaining amalgamated into the 25tth, later the 4th reserve battalion and subsequent provision of drafts and men to other units of the Canadian Expeditionary Force and the Imperial Fighting Forces, land, sea and air during the First World War.
This book is for research purposes only. Author retains copyright to material.