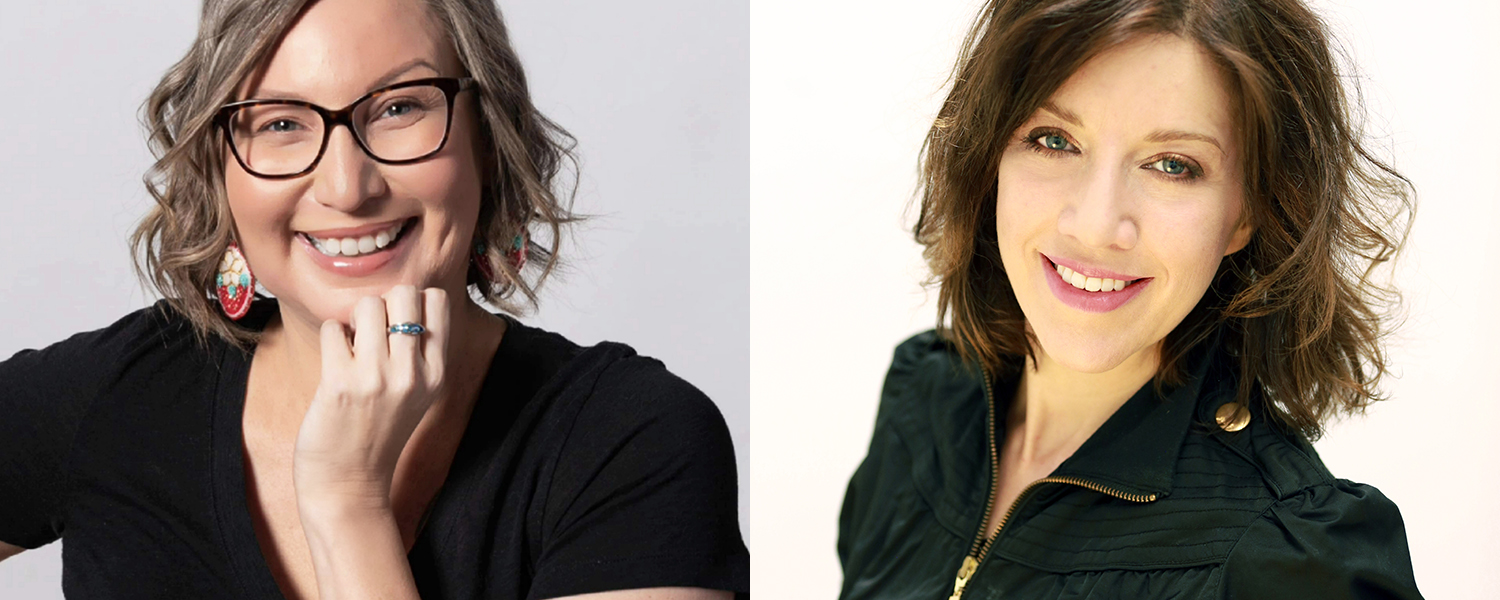 Co-curators of Nnigiiwemin / We Are Going Home, Summer Bressette and Monica Virtue
Summer Bressette
Summer Bressette is Anishinaabe from Kettle and Stony Point First Nation. She is a curator, community animator, educator, public speaker and storyteller. Summer earned her Masters in Education from Western University in 2013, where she specialized in Indigenous Education Policy Leadership. Summer is passionate about the arts, education, and language revitalization.

She is a current instructor at the Anishinaabek Educational Institute, and Curator of Indigenous Programming for the London Arts Council. Her most recent work includes coordinating the Indigenous Legacies Project for Museum London, and as a consultant for the Grand Theatre's 2020 production of Honour Beat. Summer has produced events for the Forest City London Music Awards and the 2019 Junos.

Summer has been a featured panelist for the Pillar Non‐Profit Network of London's "Indigenous Learning Series", London Community Foundation's Vital Conversations, and the London Public Library's presentation of "Land, Language, and Governance".

Summer hopes that you enjoy "Nnigiiwemin" co‐curated with Monica Virtue, an exhibit that examines the relationship of the Anishinaabek to land, language, and nationhood as active resistance to colonialism.
Monica Virtue
Monica Virtue is a designer, researcher, and filmmaker who uses maps to solve mysteries. Monica began her filmmaking career with a documentary on the "Ipperwash Crisis," which grew into an ongoing 18-year journey with various offshoots that include treaty research for First Nations, educational Treaty Workshops for school boards, and film projects with Indigenous collaborators.
Monica earned a Master of Design in Digital Futures from OCAD University in 2016. Her thesis project, co-designed with the leadership of the Kettle & Stony Point First Nation, focused on using data visualization and digital mapping as a tool to tell stories about colonization, treaties, and the loss of traditional lands.