North Lambton Quilters Guild Show
June 29 - September 2, 2023
Lambton Heritage Museum hosted the bi-annual North Lambton Quilters' Guild Quilt Show.
Regular museum admission applied.
Established in 1989, the North Lambton Quilters' Guild has been active for almost 35 years and exhibiting their work at Lambton Heritage Museum for more than 15 years. The 2023 show included dozens of beautiful quilts alongside other handmade items like clothing, wall hangings, table toppers, and quilted accessories. A selection of historic quilts from the Museum's collection were displayed alongside the Guild's creations, highlighting old and new techniques.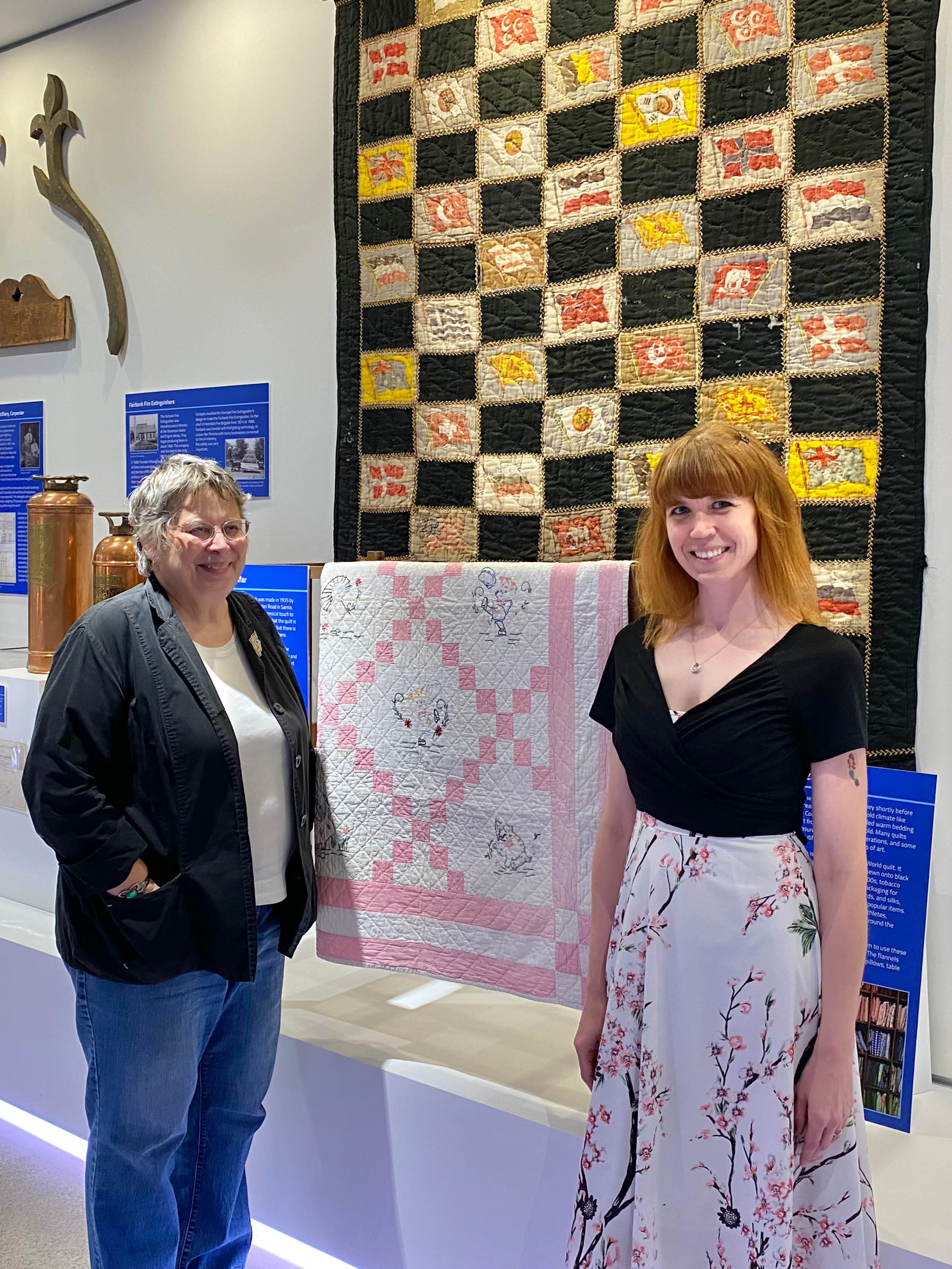 The Show
The 2023 exhibit kicked-off with special events running 11:00 a.m. to 4:00 p.m. on the opening weekend, June 29 - July 1.
During the opening weekend, visitors met members of the guild, viewed quilting demonstrations, purchased light refreshments from the tearoom, browsed vendors selling quilting supplies and books, and shopped in the Guild's quilting rummage sale.
Pictured: Member of the North Lambton Quilters' Guild, Susan Hewett, posing with Lambton Heritage Museum Curator Dana Thorne. Visit the Quilt Show during it's opening weekend to see quilting demonstrations from Susan.
"We're so pleased the North Lambton Quilters' Guild Quilt Show has returned to the Museum again. Their last show in 2021 was a smaller affair due to public health requirements. The formatting this year will be reminiscent of years pre-pandemic, with dozens of quilts and other items on display," said Dana Thorne, Curator/Supervisor of Lambton Heritage Museum. "Some of the Guild members used the pandemic as an opportunity to finish larger projects and we can't wait for our visitors to see what they've created."