In partnership with the Grand Bend Art Centre, we are proud to present the 24th annual Paint Ontario Art Show & Sale! Usually taking place in the spring months, Paint Ontario has been rescheduled to September 2-27, 2020.
To support physical distancing, the museum will reopen by timed ticket entry starting on Wednesday, September 2 with scheduled bookings starting on the hour. Visitors must pre-book a ticket to visit. Visitors are required to book an appointment in advance, either by phone (519-243-2600 press 0 to reach the front desk) or through our online reservation system.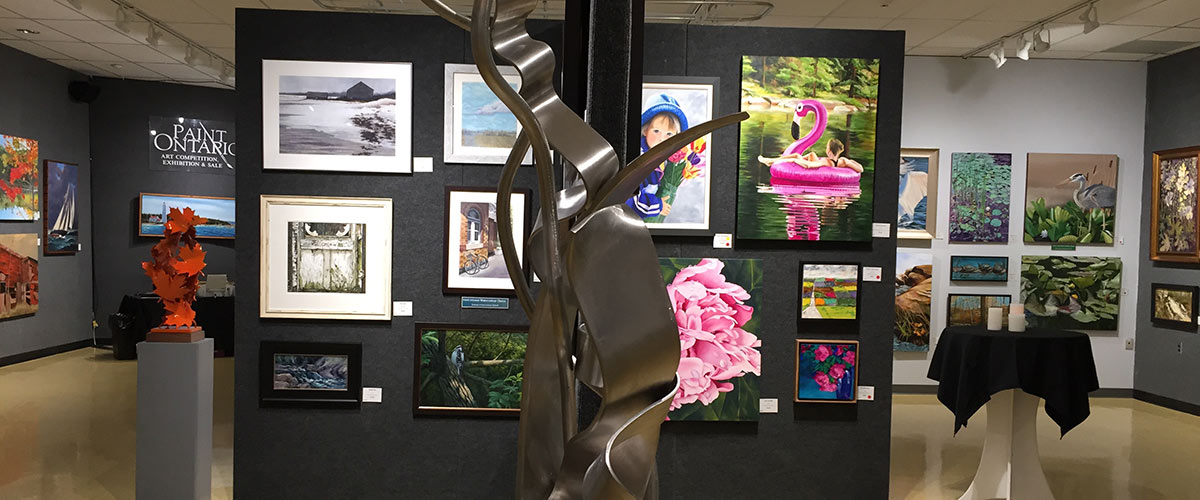 Over 200 original paintings will fill the exhibition hall at the museum. These paintings bring to life the beauty, character, and diversity of Ontario. There will be some live artist demonstrations on the museum grounds, with social distancing precautions in place for visitors. For more information, visit the Paint Ontario website.
To facilitate physical distancing, our in-person artist demonstrations have been moved outside this year! You can get information about the individual artists and view videos of some demonstrations by visiting the Artist Demonstration page at Paint Ontario. When planning your visit to Paint Ontario, you will be able to catch incredible artists at work on the dates listed below. Additionally, Tom Taylor will be performing live music every Thursday evening in September from 4:00 p.m. to 7:00 p.m.!
Upcoming Artist Demonstrations
September 2, 12pm-3pm: Layne VanLoo and Elaine Guitar-VanLoo
September 5, 12pm-3pm: Jamie Jardine
September 6, 12pm-3pm: Jeffrey "Red" George
September 10, 4pm-7pm: Astra and Chris Cape
September 12, 12pm-3pm: "Wood on the Walls" Chainsaw Carving
September 17, 4pm-7pm: Martina Bruggeman
Do you want to enjoy an artist demonstration from the comfort of your own home? You can watch renowned plein air artist Astra create a painting for Paint Ontario 2020 by viewing the video link below.