September 3-26, 2021
In partnership with the Grand Bend Art Centre, we are proud to present the 25th annual Paint Ontario Art Show & Sale!
Over 200 original paintings will fill the exhibition hall at the museum. These paintings bring to life the beauty, character, and diversity of Ontario. There will be some live artist demonstrations on the museum grounds, with social distancing precautions in place for visitors.
The show will include artist demonstrations and live music.
For more information on artist demonstrations, visit the Paint Ontario.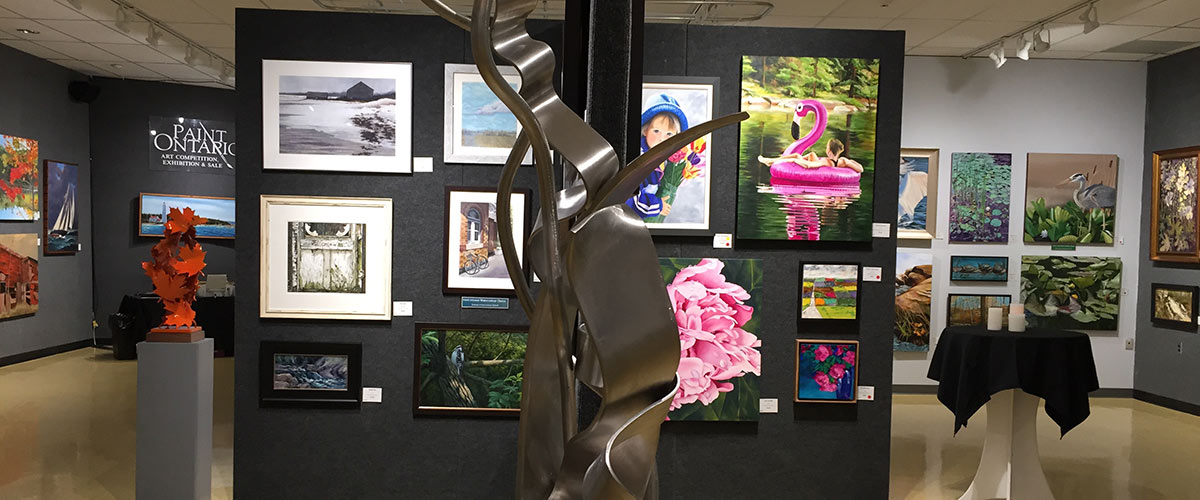 Artist Demonstrations
Come and enjoy live artist demonstrations Saturdays and Sundays from 1:00-4:00 p.m. and Thursdays from 4:00-7:00 p.m.
Saturday, September 4, 2021 - Layne and Elaine VanLoo, Astra, and Suzette Terry
Sunday, September 5, 2021 - Francis Martin, Christopher Cape, and Bijan Galehpardaz
Thursday, September 9, 2021 - Martina Bruggeman
Saturday, September 11, 2021 - Moumita Roychowdhury and Marion Anderson
Sunday, September 12, 2021 - Wood on the Walls
Thursday, September 16, 2021 - Barbara McLeod
Saturday, September 18, 2021 - Denise Antaya, and Jamie Jardine
Sunday, September 19, 2021 - Beth Turnbull Morrish and Paul Abeleira
Thursday, September 23, 2021 - Ralf Wall and Jeffrey 'Red' George
Saturday, September 25, 2021 - Day1, Plein Air Competition
Sunday, September 26, 2021 - Day 2, Plein Air Competition