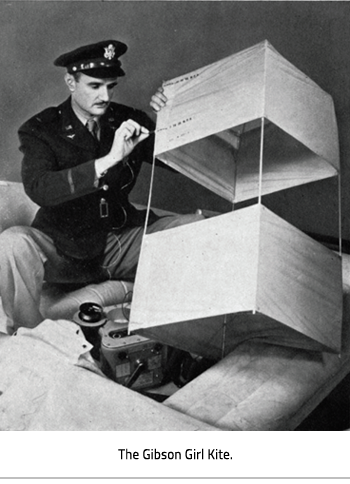 This Second World War kite was part of a kit placed in life rafts in the hopes that ditched air crews could use it to raise an antenna and communicate their whereabouts on an international radio alarm frequency. A rescue party could take the bearings of the distress signal and home in on the signal.
The entire kit fit in to a yellow bag and contained:
A metal-frame box kite that folds up like an umbrella
A radio with wire antenna to be attached to the kite
Two spools of spare wire
A balloon for use without wind
A can containing some sort of hydrogen generator for filling it
Two metal tubes used in the inflation process
Some sort of wrench
A strobe light
The "Gibson Girl" name is derived from comparing the "hour glass" shape of the emergency radio to the figures of 1890's fashion artist Charles Gibson's female subjects. The ergonomic shape of the transmitter was to permit it to be held between the operator's legs.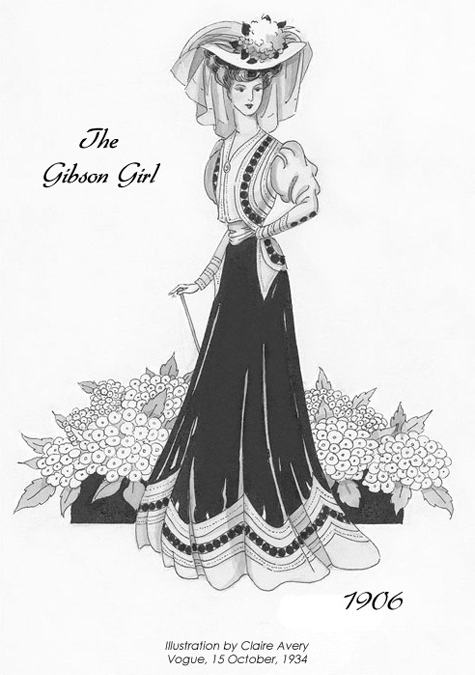 The first emergency transmitter was developed by the Germans. It was completely self-contained, buoyant, practically water-proof, small and powered by an internal hand generator. In 1941, the British captured one of these transmitters and with very little redesign developed their own. The transmitter and kite went onto be used the Royal Canadian Air Force.
Loaned from Ken Kingdon. Gift of Murry Elliot.