Tundra Swan Migration Calendar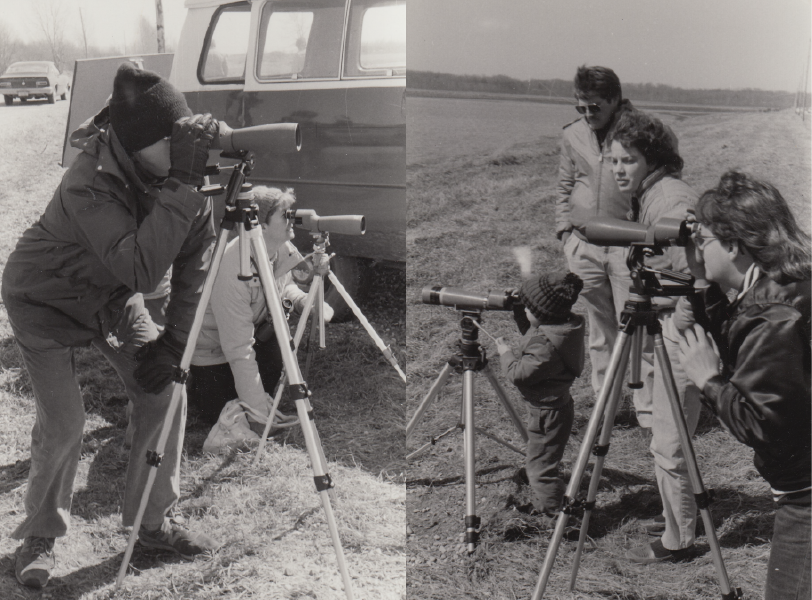 Tundra Swan sightings behind Lambton Heritage Museum is a longstanding tradition!
Tundra Swan Migration Calendar – 2021 Season
Keep an eye on our migration calendar for updates on Tundra Swan numbers, as observed off Greenway Road behind Lambton Heritage Museum!
December 10, 2020
We spotted 1,000 unexpected swans on the bog today! It was unusual to see them in December.
January 2, 2021
Outside of the regular migration season, 2,000 swans were spotted feeding behind the museum this morning.
February 26, 2021
We have not seen any swans yet to mark the beginning of the spring migration, although we have heard rumblings from other members of the community that they're starting to see them. Check back regularly for updates!
March 1, 2021
Tundra Swans have been spotted in the area! There were about 500 swans this morning off of Lakeshore Road between Outer Drive and Port Franks Road. Three swans had the fields off of Greenway Road all to themselves. These birds may be scouts. Hopefully more swans will follow.
March 3, 2021
A small flock of Tundra Swans was just barely visible this morning south of Greenway Road between the Ausable River and Hagmier Road.