Tundra Swan Migration Calendar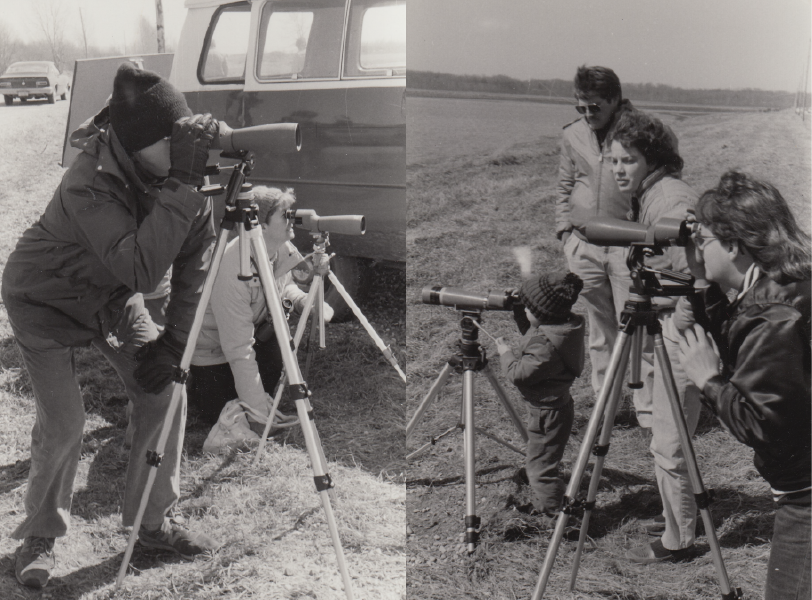 Tundra Swan sightings behind Lambton Heritage Museum is a longstanding tradition!
Tundra Swan Migration Calendar – 2023 Season
Keep an eye on our migration calendar for updates on Tundra Swan numbers, as observed off Greenway Road behind Lambton Heritage Museum!
January 12, 2023
Hundreds of Tundra Swans were spotted this morning in the fields south of Greenway Road. They were very active but difficult to see because of the fog. It is unusual to see large numbers of swans here at this time of year and it's hard to predict how long they will stay.
January 13, 2023
Tundra Swans are still here despite the cold wind. There look to be a few hundred in the fields south of Greenway Road but they are difficult to see even with binoculars.
January 14, 2023
Several hundred Tundra Swans remain in the area this afternoon. They've moved around and are best viewed on the northeast side of Walker Road. Others can be seen off River Road near Blain Road and Haig Line and deep in the fields east of River Road.
January 19, 2023
A few hundred Tundra Swans can still be seen deep in the fields south of Greenway Road. Likely they will soon continue their southward migration. The Migration Calendar will be updated again when it looks like the spring migration has begun, or if larger numbers of swans arrive in the meantime.