A surveyor named John Henry Fairbank stumbled onto the fevered oil scene of the short-lived boomtown of Oil Springs and in 1861 dug his first well. The Fairbank family has been continuously pumping oil here through four generations and Fairbank Oil Fields is the world's oldest oil company.
Today, it still operates a complete system of pumping oil using the authentic technology of the 1860s, preserving this heritage. Local oilmen took the ingenious technologies, tools, and expertise developed in Oil Springs and brought it to 86 countries around the globe to open new oil fields. The knowledge pioneered in Oil Springs made significant impacts everywhere.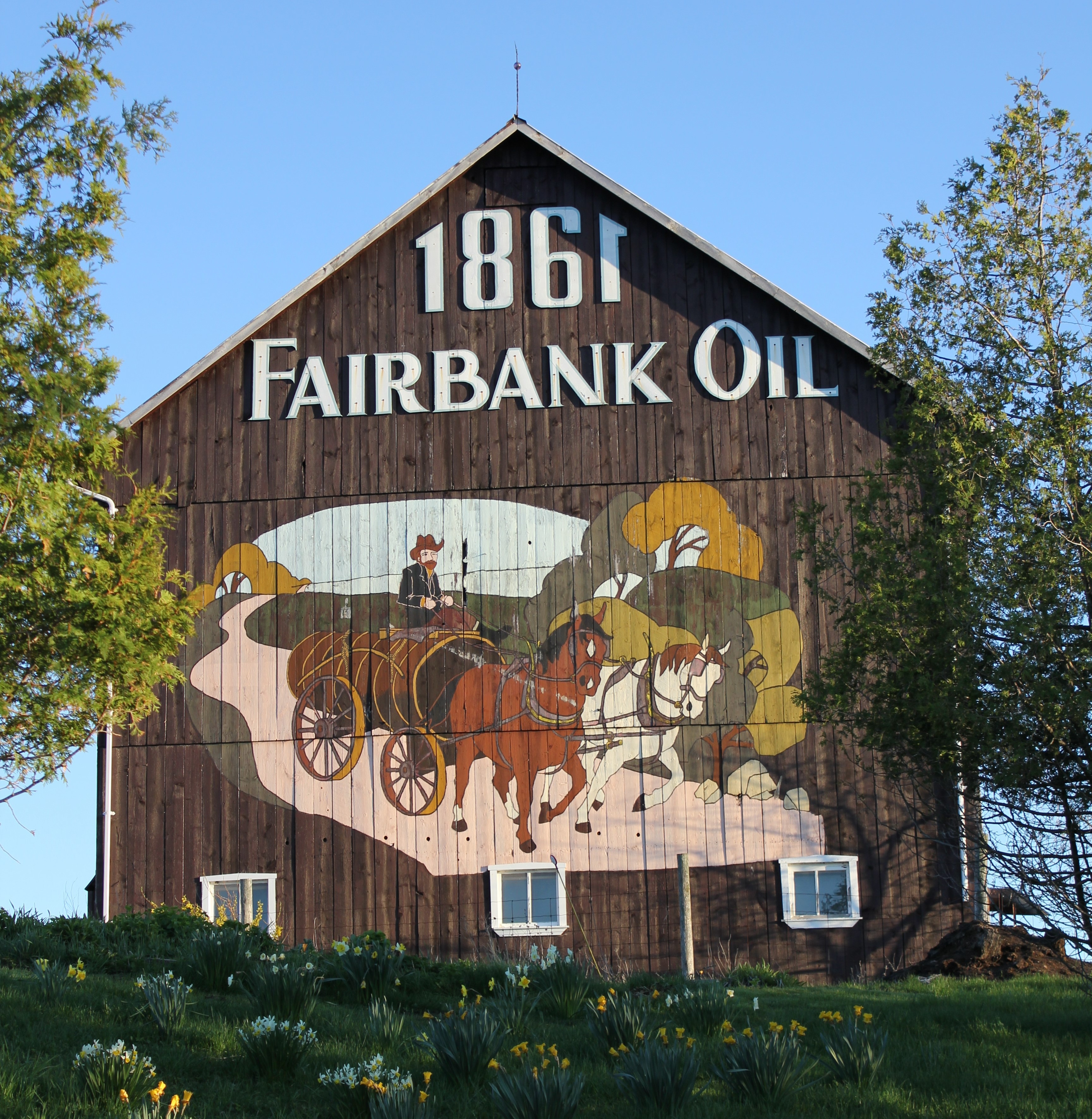 Fairbank Barn
Fairbank Oil Fields still produces about 24,000 barrels of oil annually, supplying Imperial Oil with crude oil for over 140 years, though most drilling happened here more than 100 years ago.
Learn more about the Fairbank Oil Fields on their website.