Isobel Sylvester's Magic Cookie Bars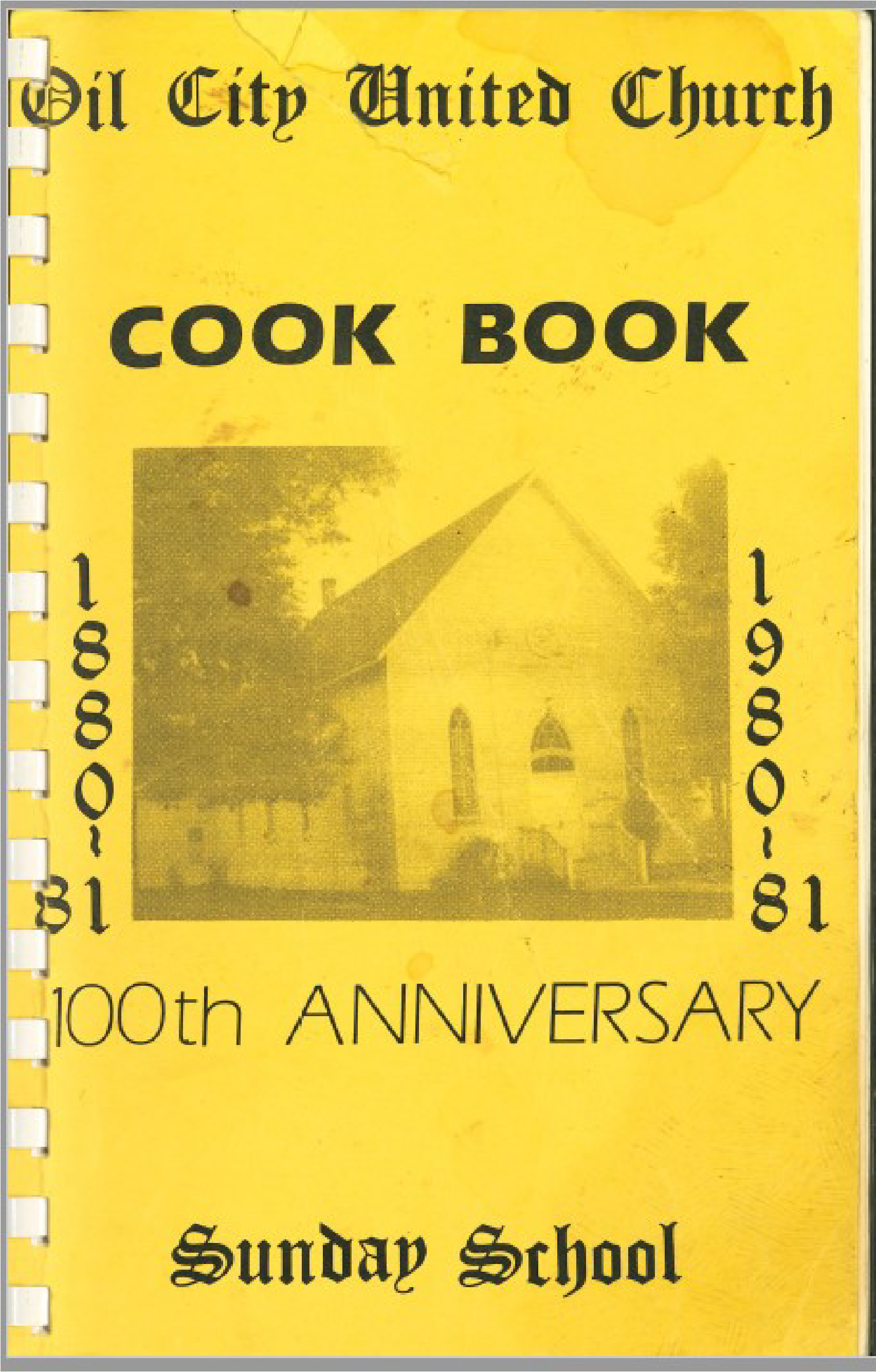 The creation of chocolate chips can be traced back to 1937 when Ruth Graves Wakefield created the chocolate chip cookie "by accident" when she ran out of Baker's chocolate and substituted chopped up semi-sweet chocolate in its place. The recipe was successful and made its way into Wakefield's Tried and True cookbook in 1938. There is some contention as to whether or not this was indeed a kitchen mishap or a clever marketing moment picked up by Nestle. And yet the Toll House tale is delicious all the same. Interestingly, the chocolate chip was actually dubbed "morsel" by Nestle.
Isobel Sylvester contributed her recipe to the Oil City United Church Cook Book, compiled by the Oil City United Church Sunday School as part of their 100th Anniversary celebration in 1980-81. The Oil City United Church was formed in 1925. Its roots can be found in the union of congregations from St. Andrew's Presbyterian Church (Oil City) and Methodist Church. The church held its closing service on October 17, 2010.
This recipe book can be found at the Lambton County Archives!
Magic Cookie Bars
½ cup butter or margarine
1½ cups graham cracker crumbs
14 ounce can of Eagle Brand Condensed Milk
6 ounce package of semi-sweet chocolate chips
3 ½ ounce can of flaked coconut
1 cup chopped nuts.
Preheat oven to 350 F. In a 13" x 9" baking pan melt butter. Sprinkle crumbs over butter. Pour sweetened condensed milk evenly over the crumbs. Top evenly with chocolate chips, coconut and nuts. Press down gently. Bake for 30 minutes or until lightly browned. Cool thoroughly before cutting.