Mrs. Ralph Smith's Butterscotch Cookie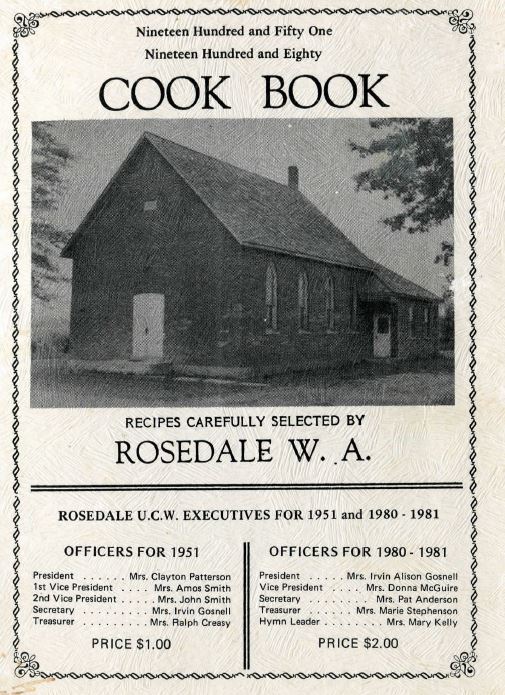 Mrs. Ralph Smith submitted this butterscotch cookie in the 1951/1980 cookbook by Rosedale United Church located in Enniskillen Township.
Butterscotch Cookie:
1 cup butter
2 cups brown sugar
2 eggs unbeaten
½ teaspoon salt
1 teaspoon baking soda
½ teaspoon baking powder
1 teaspoon vanilla
flour
Sift together baking powder, baking soda, salt, and flour. The recipe does not provide a measurement for flour, but suggests adding enough flour to stiffen the batter. Cream butter, and sugar, beating well, add eggs, mix well. Add dry ingredients and vanilla. Chill thoroughly.
This recipe may be used for rolled or ice box cookies. Decorate as desired. Bake in a hot oven 375 to 400 degrees. For special occasions, cherries, raisins, nuts or chocolate can be added.