The Lucan Family's Chicken Stew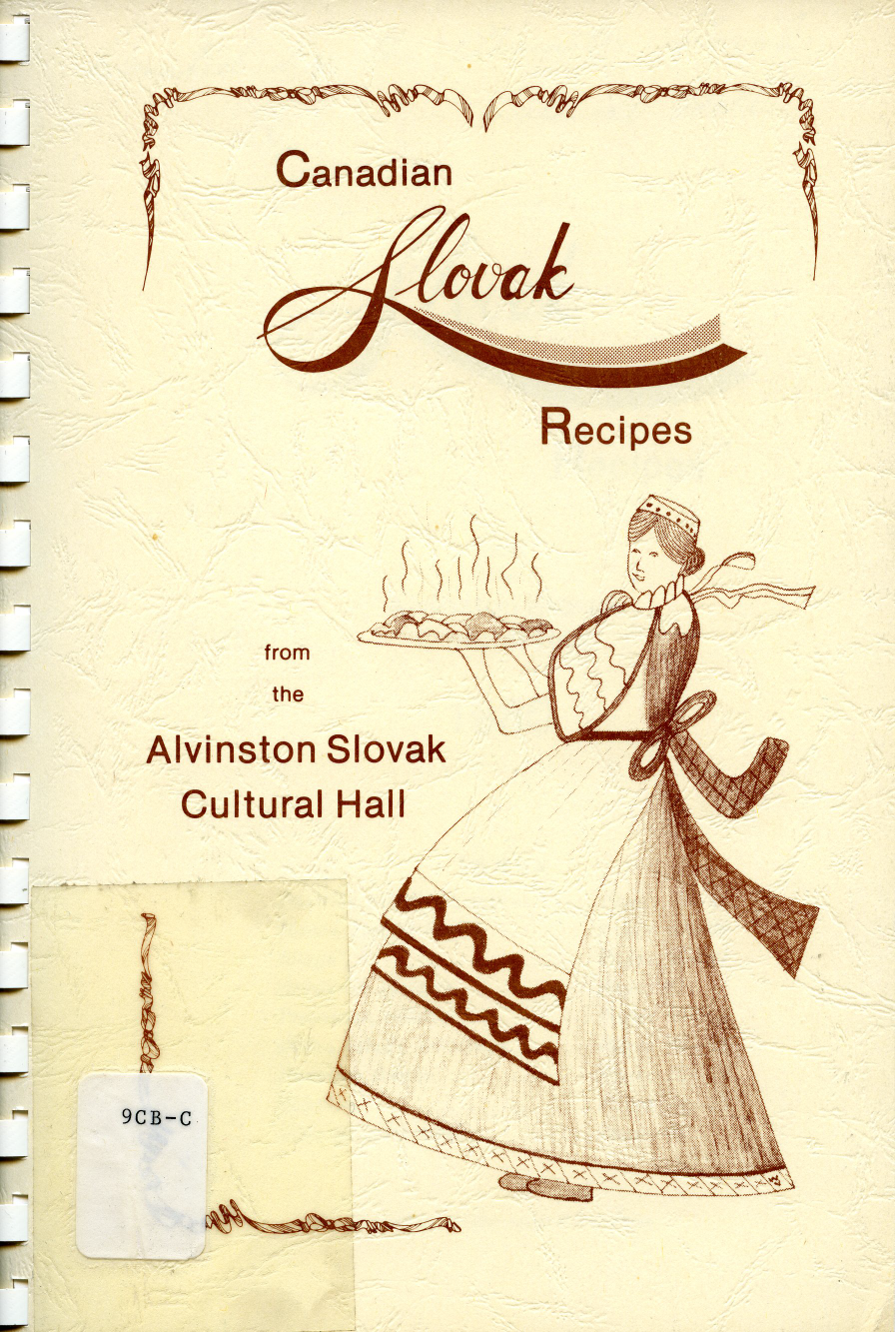 In the late 1930s, the Lucan family emigrated from Czechoslovakia and settled in Lambton County. The Lucan's acted as sponsor for numerous other families through the Canadian National Land Settlement Association, and a large Slovak community developed near Alvinston. The Slovak community centered on St. Matthew's Roman Catholic Church, and later built the Alvinston Slovak Cultural Hall (which also served as the parish hall).
Weddings and dances filled the hall frequently, and the local women were well known for their delicious meals and baked goods! A member of the Lucan Family submitted this Chicken Stew recipe to the Canadian Slovak Recipes Cookbook, which was published by the Alvinston Slovak Cultural Hall in 1980. This recipe book can be found at the Lambton County Archives.
The Lucan Family's Chicken Stew
3 to 3 ½ pounds broiler fryer chicken (cut up)
½ cup flour
1 teaspoon salt
¼ teaspoon pepper
6 slices bacon
6 small onions
½ pound mushrooms (sliced)
4 carrots (halved)
1 cup chicken broth
1 cup red Burgundy
1 clove garlic (crushed)
½ teaspoon salt
Bouquet Garni (see below).
Wash chicken, pat dry. Mix flour, salt and pepper, coat chicken with flour mixture. In large skillet, fry bacon until crisp, drain and set aside. Brown chicken in hot bacon drippings.
Put chicken aside; add onions and mushrooms and cook and stir until onions are tender. Drain off fat. Crumble bacon, stir in with remaining ingredients. Cover. Simmer about 1 hour or until chicken is tender. Skim off excess fat. If desired, sprinkle with snipped parsley. Makes 4 to 6 servings.
Bouquet Garni
½ teaspoon crushed thyme leaves
1 bay leaf
2 large sprigs parsley
Tie ½ teaspoon crushed thyme leaves, 1 bay leaf and 2 large sprigs parsley in cheese cloth. Clip to side of pan while cooking.