Some jobs currently occupied by women were considered unusual at one time and are now taken for granted.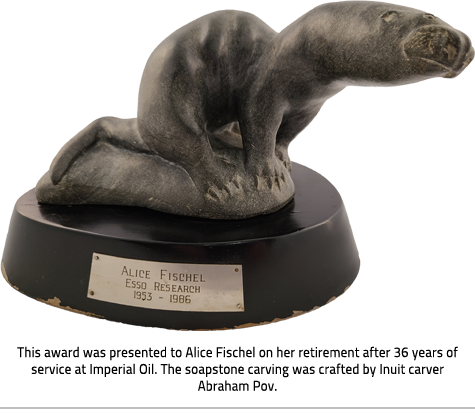 A few local women who broke barriers into new careers include:
Alice Frederick Sophia Fischel
A chemist by training, Alice received her Bachelors and Masters degrees at the University of Toronto at a time when few women went to university and even fewer chose the major in physical sciences. She moved to Sarnia and began working for Imperial Oil in 1953 as a research chemist, a rare occupation for a woman in the 1950s. Alice retired from Imperial Oil in 1986 with 33 years of service.
Florence "Flossy" Stone
Lifelong Petrolia resident Flossy was first elected to Petrolia municipal council in 1937, when it was still taboo for women to be in politics. She also ran successfully in 1943, and 1945-1949. Described as "robust and jovial," Flossy commented in 1949 that she loved every minute of her municipal career. Unfortunately, days later on January 16, 1949 she suffered a heart attack and passed away.
Flossy was also nominated as one of our Guiding Beacons for the Town of Petrolia.