Canatara Cabin Set for Move, Restoration Fundraising Underway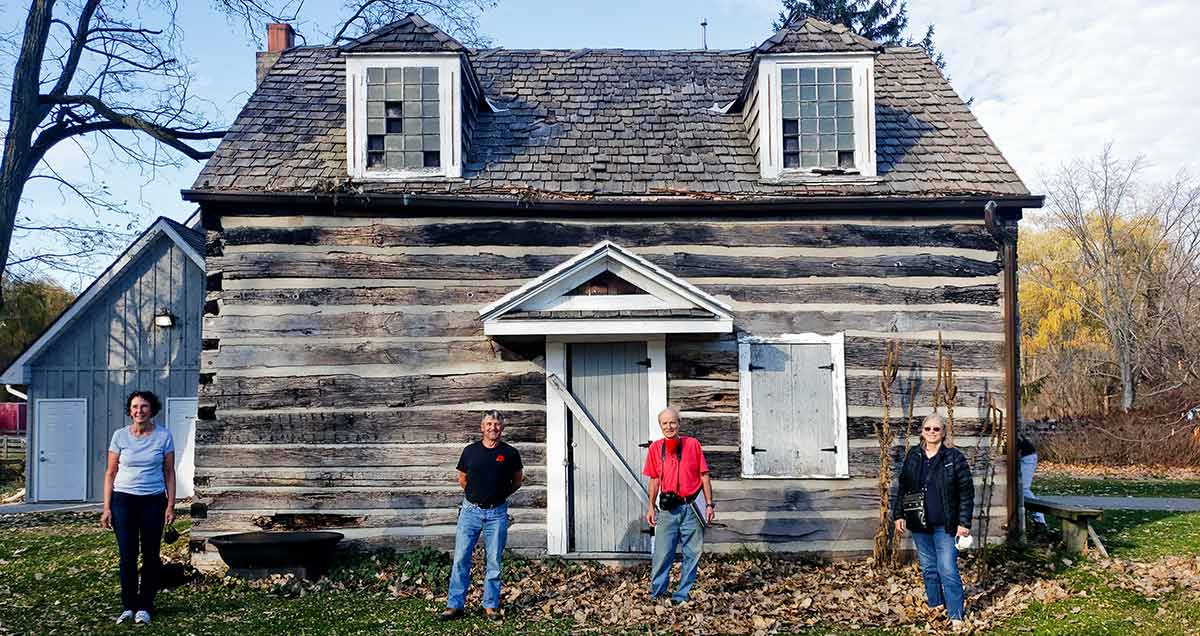 Grand Bend, ON – The City of Sarnia and the County of Lambton have finalized details to move a historic log cabin from Canatara Park to Lambton Heritage Museum, and see its restoration supported by the fundraising efforts of a local volunteer group.
This will be the third move for the resilient, square log structure, which has a fascinating history of moving to different locations over its nearly 200 year history. It was originally built in Huron County, where it served as a private residence. It was purchased by the Hanna/Spaulding family in the 1930s and moved to their property on Lakeshore Road in Sarnia. For this move, the cabin was dismantled and floated down Lake Huron, then rebuilt. It was used as a family cottage for many years until the Hay family acquired the building and eventually donated it to the City of Sarnia in the early 1970s. It was moved to Canatara Park in May 1971, where it has served as a community gathering place for the last 49 years. Now, it is making a final journey to Lambton Heritage Museum.
"Lambton Heritage Museum is thrilled to add a new historic building to our site. The Canatara Cabin will be the oldest building at the museum," said Laurie Webb, Manager, Museums, Gallery & Archives. "The cabin will be enjoyed by future generations alongside five other historic buildings currently located at the museum site."
It is anticipated that the cabin will be relocated to the museum during the week of November 30, 2020. The strategy to move the cabin is to separate and brace the roof and second story to be moved as a single section. The main floor will be transported separately, and then the two sections will be reconnected at the museum site.
Once it arrives at the Museum, the cabin will require significant restoration work to ensure its heritage elements will be preserved for future generations. This restoration is being supported by the "Save the Canatara Cabin" group, a committee of dedicated volunteers who have been spearheading a movement to save the cabin from demolition.
"We are thrilled that the cabin has found a permanent home at Lambton Heritage Museum," said Roger Hay, committee spokesperson. "Our goal for the past two years has been the long-term preservation of the cabin, which is ensured with this relocation".
This group is spearheading the efforts to raise the approximately $100,000 required for the restoration. To learn about this fundraising initiative and to make a contribution, visit: lambtonmuseums.ca/canatara-cabin.
-30-
Please contact:
Laurie Webb Manager,
Museums, Gallery & Archives
County of Lambton
519-845-3324 ext. 5230
laurie.webb@county-lambton.on.ca
Andrew Meyer
General Manager,
Cultural Services Division
County of Lambton
519-845-0809 ext. 5236
andrew.meyer@county-lambton.on.ca