Digital Pandemic Panel Presentation "Fun in the Sun"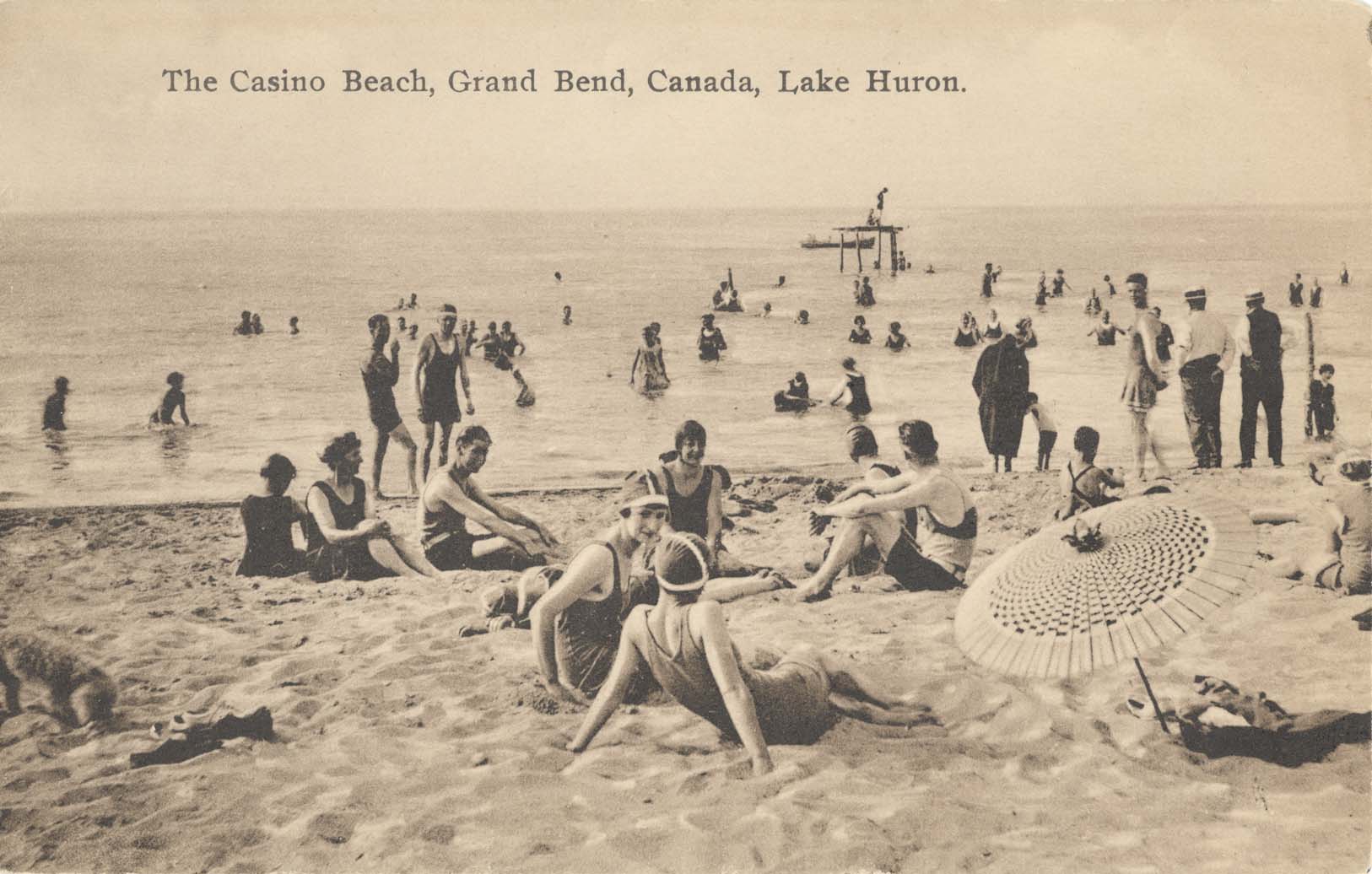 Digital Panel Presentation Fun in the Sun: Past Summer Recreation in Sarnia-Lambton Monday, August 17, 2020
Grand Bend, ON - We all recognize that this summer is quite different from those we have experienced in the past. Learn more about how local recreation habits have changed over time by joining heritage professionals from across Lambton County as they participate in the digital panel presentation Fun in the Sun: Past Summer Recreation in Sarnia-Lambton on Thursday, August 27, 2020 from 6:30 to 7:30 p.m.

"These breezy, summer stories are told through sharing artifacts and photographs from the museum collections," says Dana Thorne, Curator/Supervisor at Lambton Heritage Museum. "Our last Heritage Sarnia-Lambton panel in May about the Spanish Flu was very popular, and we look forward to exploring more great local content in this follow up presentation."

The digital panel presentation will be moderated by Erin Dee-Richard from the Oil Museum of Canada. Speakers include: Dana Thorne, Lambton Heritage Museum; Nicole Aszalos, Lambton County Archives; David McLean, Forest Museum; Kailyn Shepley, Sombra Museum; Laurie Mason, Moore Museum; and Glenn Stott, Arkona Lions Museum. The museum representatives are part of the local Heritage Sarnia-Lambton network, which connects our community museums through shared resources and reciprocal membership programs.

The presentation will take place Thursday, August 27 from 6:30 to 7:30 p.m. You must pre-register for the free event online through Zoom. Spaces are limited, registering well in advance is highly recommended.
If you are unable to attend the live event, the panel presentation will be recorded and available to view on the Lambton County Archives YouTube channel and the Heritage Sarnia-Lambton website.

-30-

Please contact:
Dana Thorne
Curator/Supervisor, Lambton Heritage Museum
County of Lambton
519-243-2600 ext. 3151
dana.thorne@county-lambton.on.ca
Attached Photo Caption: The beach in Grand Bend in about 1920. From the Lambton Heritage Museum collection, BD.012.045.pstcrd.