Heritage Sarnia-Lambton celebrates women of Sarnia-Lambton Tuesday, February 22, 2022 Grand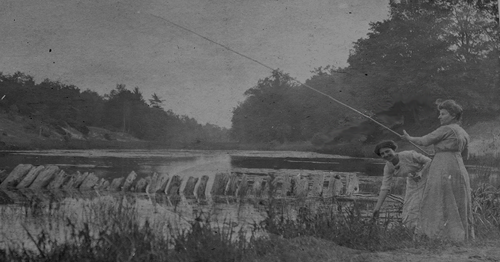 Grand Bend, ON - The eight museums of Lambton County that make up Heritage Sarnia-Lambton will be hosting a new virtual Heritage Hour on Thursday, March 10, beginning at 7 p.m. This panel presentation, titled Celebrating the Women of Sarnia-Lambton, will acknowledge the incredible contributions of women in our community.
Taking place two days after International Women's Day, this Heritage Hour presentation will highlight local women that have overcome great obstacles and fulfilled great purposes.
"Women have played very influential roles in Sarnia-Lambton over the years and we look forward to sharing stories of great significance in this talk," said Dana Thorne, Curator/Supervisor, Lambton Heritage Museum. "Heritage Hour is a great opportunity for museum professionals to come together and share local stories and research."
Representatives from museums across the County will take part, including Thorne, Erin Dee-Richard (Oil Museum of Canada), Nicole Azsalos (Lambton County Archives), David McLean (Forest Museum), Kailyn Shepley (Sombra Museum), Laurie Mason (Moore Museum), and local history expert Greg Stott (Historian, University College of the North).
This upcoming Heritage Hour is part of an ongoing series of presentations highlighting Lambton's history. Recordings of all previous Heritage Hour presentations can be found online at lambtonmuseums.ca/heritage-sarnia-lambton.
Heritage Hour is free and pre-registration is required. You can register for this virtual event online.
-30-
Please contact:
Dana Thorne
Curator/Supervisor, Lambton Heritage Museum
County of Lambton
519-243-2600 ext. 3151
dana.thorne@county-lambton.on.ca