Lambton County Archives celebrates Archives Awareness Month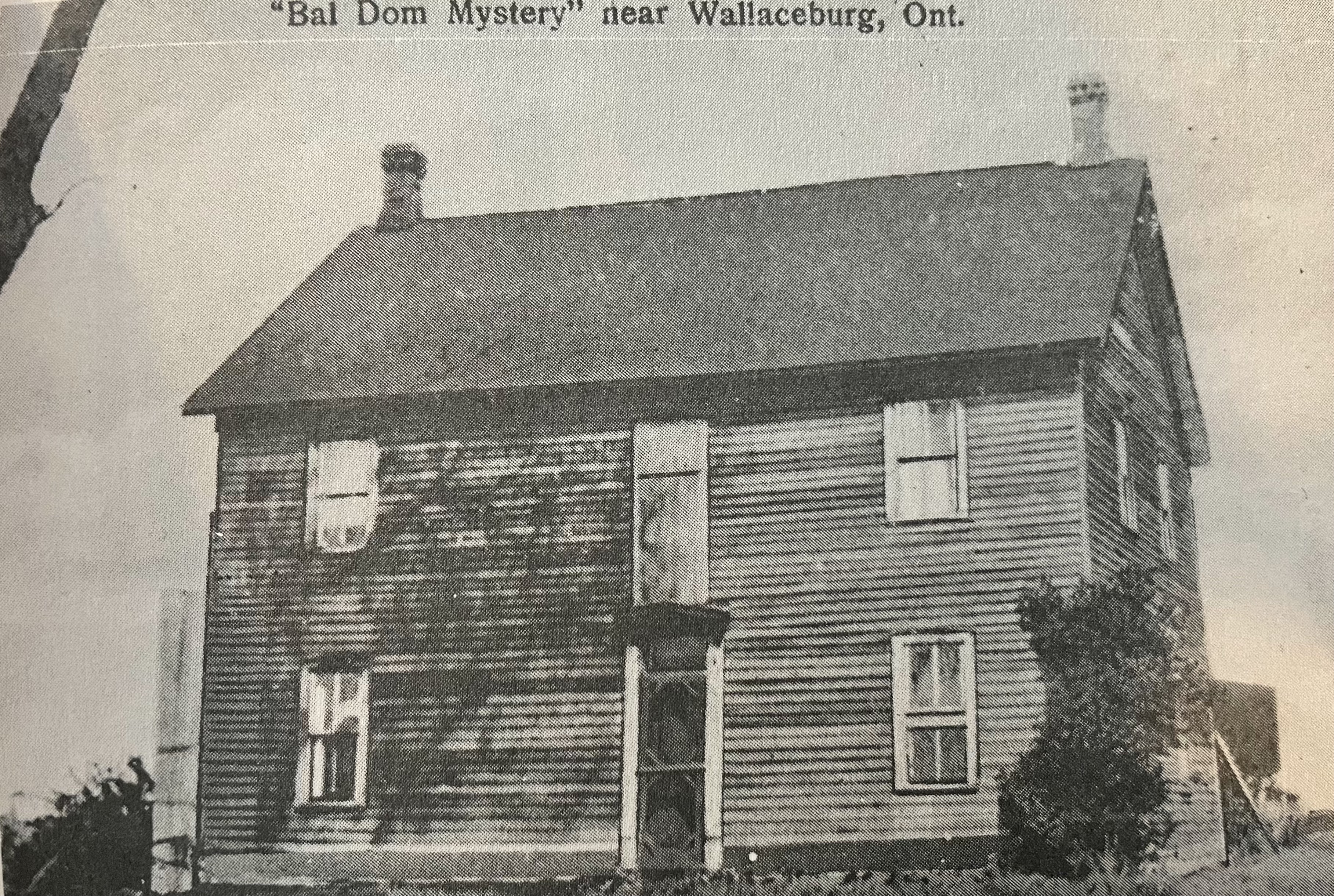 Wyoming, ON – Lambton County Archives will be celebrating Archives Awareness Month throughout the month of April. Archives Awareness Month is organized by the Archives Association of Ontario (AAO) with the goal of increasing awareness of archival services.
To celebrate, Lambton County Archives will be hosting a Virtual Talk: The Baldoon Mystery, on Thursday, April 7 from 7:00 to 8:00 p.m. The Baldoon mystery is a well-known story of Canada's oldest and most widely reported poltergeist. Taking place in late 1829 and early 1830 at the McDonald homestead in Baldoon, it has been the subject of great folkloric interest. Numerous plays, short stories, and novels have focused on the plight of the McDonald family at the hands of unseen forces.
Although the events have captured popular imagination, little serious historical analyses have been done on the Baldoon mystery. Yet, the archival record reveals fascinating insights about the events in early Sombra Township, where the occurrences took place. The details of the Baldoon mystery are strange and many of the historical facts are equally compelling.
Presenters Rick Fehr and Christopher Laursen will explore some of the oddities hidden in the archival record as they piece together a more comprehensive understanding of the Baldoon mystery.
Virtual Talks are free and pre-registration is required. You can register for the Virtual Talk online.
In addition, Lambton County Archives will mark Archives Awareness Month by joining other archives across the province participating in the #ArchivesAtoZ initiative on social media. Through #ArchivesAtoZ, Lambton County Archives will feature daily themes relevant to the archival world including behind the scenes tours of the vault, interesting pieces and stories in its collection, the process of adding new items into the collection, and how donations of items are processed.
"There are so many ways using your local archives can help you research your own family or local history," says Nicole Aszalos, Archivist/Supervisor of Lambton County Archives. "We have a great collection with amazing photographs and records, and staff and resources that can help you direct your research. Whether you are have researched before or are a beginner, we can help!"
Follow along with Archives Awareness Week at lambtonarchives.ca, @LambtonCountyArchives on Facebook or @HeritageLambton on Twitter.
-30-
Please contact:
Nicole Aszalos
Archivist/Supervisor, Lambton County Archives
County of Lambton
519-845-5426 ext. 5239
nicole.aszalos@county-lambton.on.ca