Lambton County Archives Launches Lunch and Learn Series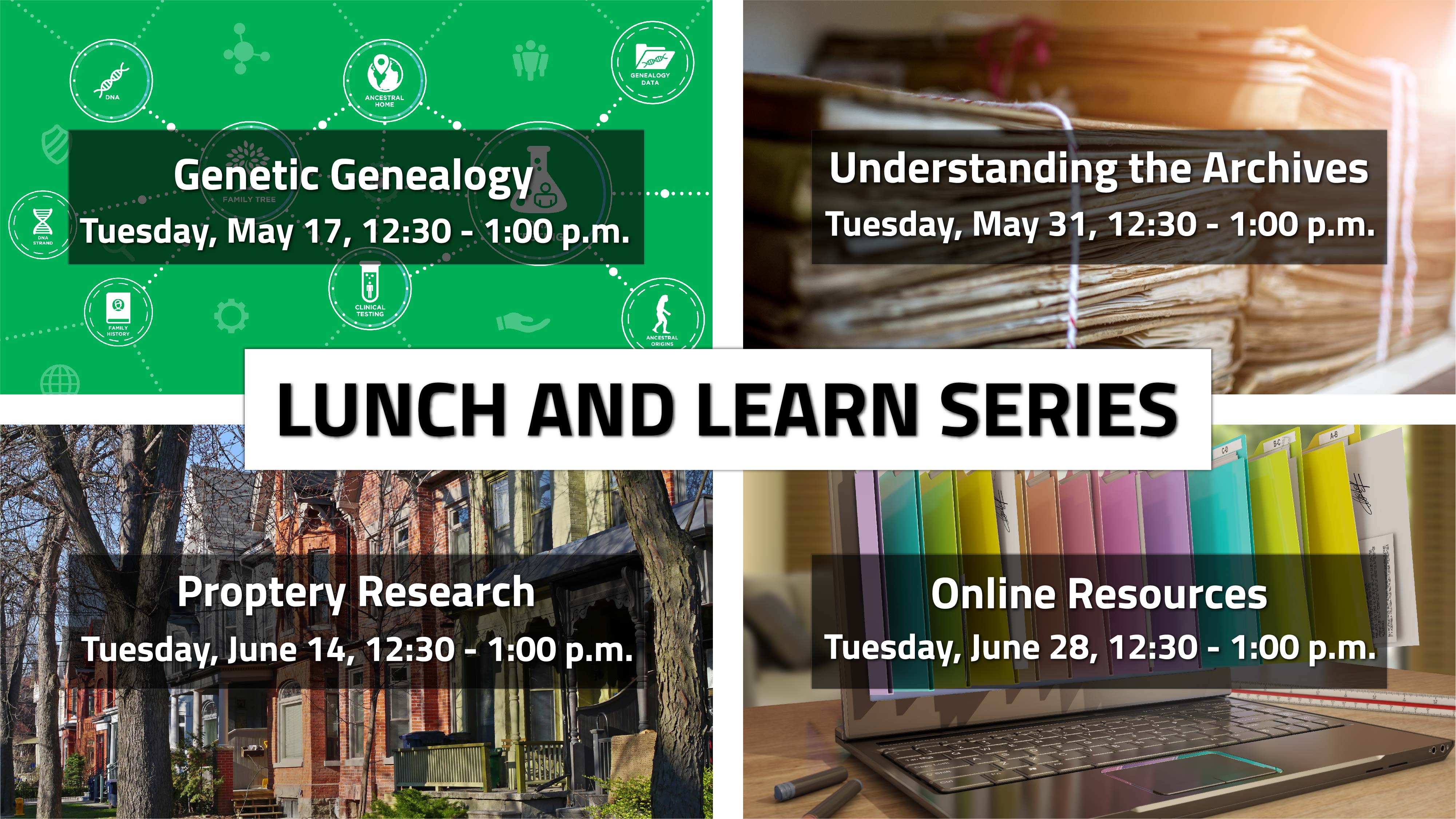 Wyoming, ON – Lambton County Archives is launching a new virtual Lunch and Learn series to share archival resources available to the public.
Over the course of four sessions, Archivist/Supervisor Nicole Aszalos will explore popular research and genealogy topics such as genetic genealogy, property research, online resources, and the role and importance of local archives within the community. The series is an opportunity for patrons to grab their lunch and connect with the Archivist for a half-hour of knowledge sharing.
Dates and topics include:
"It's always a pleasure sharing information about how to conduct research," says Nicole Aszalos, Archivist/Supervisor of Lambton County Archives. "There are so many online resources that give you the ability to conduct research at your convenience. We hope people take this opportunity to connect with us, ask questions, and expand their knowledge of the Archives."
The Lunch and Learn series is free, and preregistration is required. Learn more and register on the Lambton County Archives website.
Stay up to date on program offerings and more with Lambton County Archives by signing up for e-news, or follow @LambtonCountyArchives on Facebook or @HeritageLambton on Twitter.
-30-
Please contact:
Nicole Aszalos
Archivist/Supervisor, Lambton County Archives
County of Lambton
519-845-5426 ext. 5239
nicole.aszalos@county-lambton.on.ca