Lambton County Archives receives Institutional Award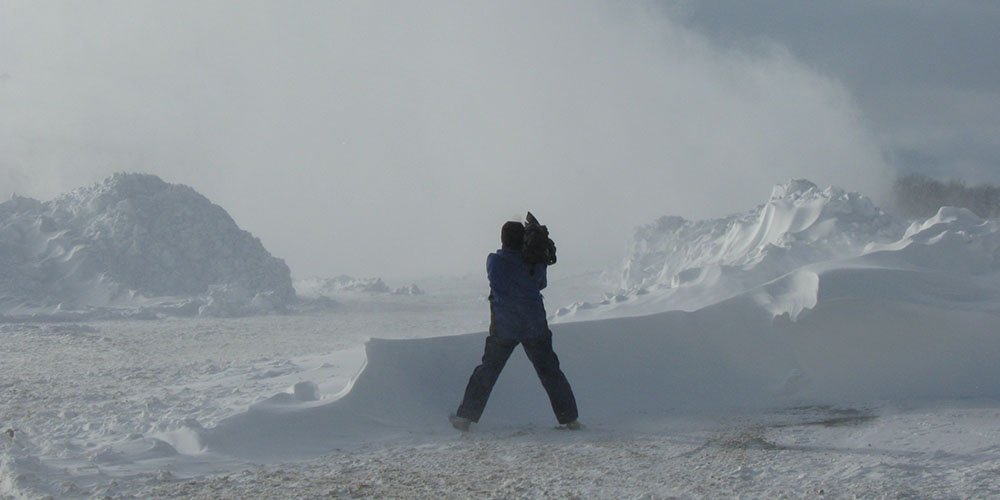 Wyoming, ON – Lambton County Archives is pleased to announce that they have been awarded the AAO Institutional Award, presented by the Archives Association of Ontario (AAO). The annual AAO Institutional Award is presented to archival institutions that have made significant contributions to the advancement of the archival field or community, while demonstrating innovation with the establishment of outstanding programs or services.
This award recognizes Lambton County Archives' recent project Remembering Lambton County's 2010 Snow Emergency. The Snow Emergency began December 12, 2010 and saw roughly 1,500 people stranded along Highway 402 and area roadways in snowsquall conditions that lasted 2 days. Over the course of the event, residents were rescued by snowmobiles, buses, and Canadian military helicopters.
To preserve the memories and events of this significant emergency situation in Lambton's history, Lambton County Archives collaborated with the County of Lambton Planning & Infrastructure Division, the County's Emergency Management Coordinator Jay vanKlinken, and Emergency Management Coordinators from townships across Lambton County to compile a collective memory of the 2010 snow event that gripped portions of Lambton, Middlesex, and Huron Counties.
"We are honoured to be recognized by the Archives Association of Ontario with this award," says Nicole Aszalos, Archivist/Supervisor with Lambton County Archives. "With this project, we knew there were so many stories and perspectives worth capturing and we strived for innovative ways to collect, preserve and share them to create long-lasting resources."
The capstone of this project was a Virtual Community Forum, featuring a panel of seven key emergency personnel who oversaw the emergency response for the County. They reflected on the major snow event from a first responder's perspective, including personal memories, experiences, overall challenges and successes, and key factors in the decision to call in Canadian military support. Forum participants had the opportunity to ask the panelists questions, share their experiences live, and share comments for a dynamic and engaging discussion. The forum was recorded for the archival record and is available publicly on the Lambton County Archives YouTube channel.
Additionally, members of the community were invited to submit stories and memories of the snow event online. 33 stories and 195 photo submissions were received to add to the archival record. An emphasis on generosity and appreciation for those in the community who assisted during the emergency were at the forefront of these submissions.
Since the completion of the project, several local organizations have invited Lambton County Archives to discuss the project, and the project's outcome and stories have been published in local publications. Of further note, the County of Lambton's Emergency Management Coordinators have released an updated
Road Preparedness
and 72-Hour Kit Guide on their website along with a new historical story to facilitate learning through the
Past Emergencies
information page.
Lambton County Archives continues to invite the public to submit their 2010 Snow Emergency experiences. Share your story and read past submissions on the
Lambton County Archives website
.

-30-
Please contact:

Nicole Aszalos
Archivist/Supervisor, Lambton County Archives
County of Lambton
519-845-5426 ext. 5239