Lambton Fall Colour & Craft Festival returns for 2022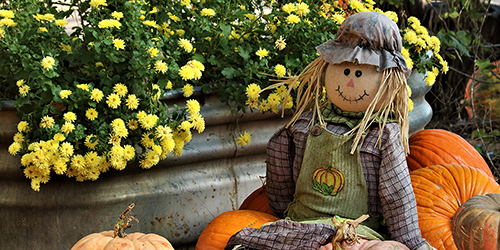 Grand Bend, ON - The annual Lambton Fall Colour & Craft Festival returns to Lambton Heritage Museum on Saturday, October 15 and Sunday, October 16, 2022.
Over 65 local vendors will be selling an array of handmade products including art and home décor, candles, clothing and apparel, food and beverage, jewelry, needlework, pottery, signs, and woodworking.
In addition to product offerings, a free, family friendly craft will be available in a historic building – the Rokeby Schoolhouse. Visitors will also have a chance to witness a historical broom making demonstration outside the Blacksmith Shop. Face painting will also be available this year for a nominal fee.
For a list of vendors and more information visit lambtonmuseums.ca/fall-colour.
"We are excited to see the Lambton Fall Colour and Craft Festival return to Lambton Heritage Museum this year!" said Kathleen Annett, Marketing and Events Coordinator with Lambton Heritage Museum. "It's a great event to start your holiday shopping with one-of-a-kind gifts while supporting artisans from across southwestern Ontario. There is something for everyone at the Lambton Fall Colour and Craft Festival."
The annual Fall Colour & Craft Festival is the Museum's largest fundraiser event. Proceeds from the festival support Museum programming and artifact preservation.
Admission is $5 for adults, seniors, and students, while children 12 and under are free when accompanied by an adult. The Festival is open from 10:00 a.m. to 4:00 p.m. both days.
-30-
Please contact:
Kathleen Annett
Marketing and Events Coordinator, Lambton Heritage Museum
County of Lambton
519-243-2600 ext. 3153
Email Kathleen Annett