Lambton Heritage Museum Community Photo Challenge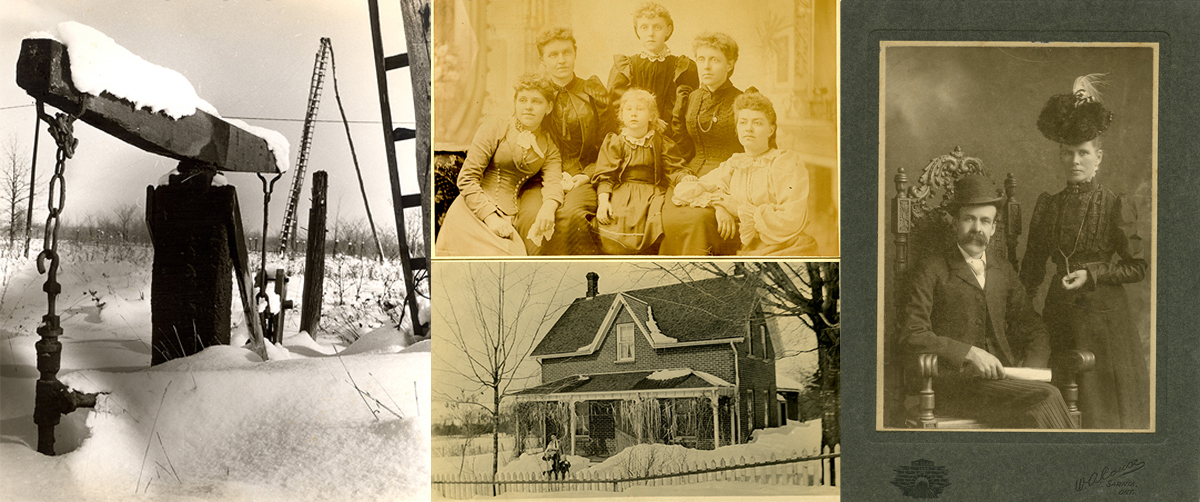 Grand Bend, ON – Lambton Heritage Museum invites you to participate in a Community Photo Challenge. Use your spare time this winter to practice your photography skills with this fun activity.
Vintage photographs from the Lambton Heritage Museum and Lambton County Archives' collections have been selected for you to recreate or reimagine. Find a similar background, strike a similar pose, and click. Submit an entry in the Snow category or the People category. If you're feeling ambitious and inspired, submit pictures in both! You can even use a great old picture in your personal collection that fits one of these categories, recreate your own Snow or People picture, and submit both the old and new photos.
"We thought it would be fun to challenge the community to show off their photography skills and recreate some historical images with us," said Colleen Inglis, Educational Program Coordinator at Lambton Heritage Museum. "Lambton Heritage Museum is currently closed to the public in response to the province-wide shutdown, but you can still participate in this activity with your household bubble and share the results digitally." The program was inspired by the museum's current feature exhibit, Capturing the Moment: Photography in Lambton County, which will reopen to the public when it is safe to do so.
As of January 4, 2021, submissions will be accepted online at lambtonmuseums.ca/community-photo-challenge. You can enter as many photos as you like. Selected entries will be displayed on the Lambton Heritage Museum website from March 1 until April 10, 2021. Submission deadline is February 19, 2021.
-30-
Please contact:
Colleen Inglis
Educational Program Coordinator,
Lambton Heritage Museum
County of Lambton
519-243-2600 ext. 3157
colleen.inglis@county-lambton.on.ca