Lambton Heritage Museum holds First World War reenactment event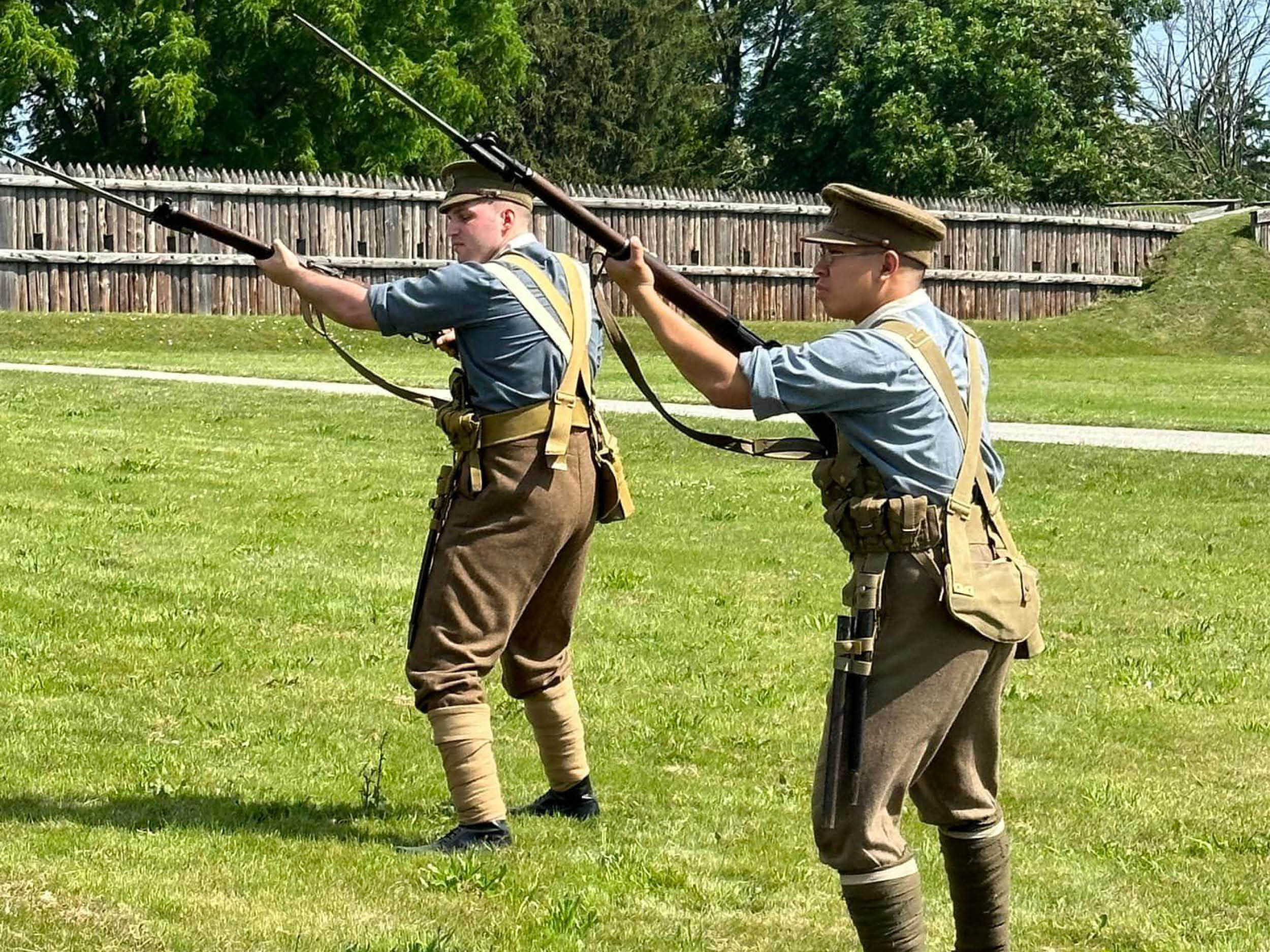 Grand Bend, ON – Lambton Heritage Museum invites the public to attend a special reenactment event, Experience the First World War, between 11:00 a.m. and 4:00 p.m. on Saturday, September 9, 2023.
Attendees can experience life in the Canadian Expeditionary Force by interacting with members of the Dominion of Canada Reenactment Corps. They will be on hand to demonstrate how soldiers prepared for the Western Front, including training techniques and the equipment they used. Some of the topics covered will include gas masks, rifles, and trench warfare. Participants can fill out their own attestation papers, join mock training drills, and interact with Reenactment Corps members through hands-on activities. At 1:00 p.m. Curator/Supervisor Dana Thorne will give a presentation on the 149th Battalion, a battalion in the Canadian Expeditionary Force raised in Lambton County.
"We're always looking for new ways to create unique historical experiences for our visitors," said Dana Thorne, Curator/Supervisor of Lambton Heritage Museum. "We believe that participating in training and activities with the reenactors will give our visitors a new perspective of Canadians in the First World War."
"We are excited to showcase what kind of training raw recruits would need to go through in order to prepare for service with the Canadian Expeditionary Force," said Jason Essery of Dominion of Canada Reenactment Corps. "These were ordinary men and women who answered the call to serve their country, and we hope to give a glimpse into their lives through this event."
For more information, please visit the event page on the Museum's website. Admission is $5 for adults, $4 for seniors (65+) and students, $3 for children, and children aged three and under are free. This event will feature weapons, simulated gunfire, and discussions of battle and may not be suitable for all ages.
-30-
Please contact:
Dana Thorne
Curator/Supervisor, Lambton Heritage Museum
County of Lambton
519-243-2600 ext. 3151
Email Dana Thorne