Lambton Heritage Museum launches Machinery Masterminds program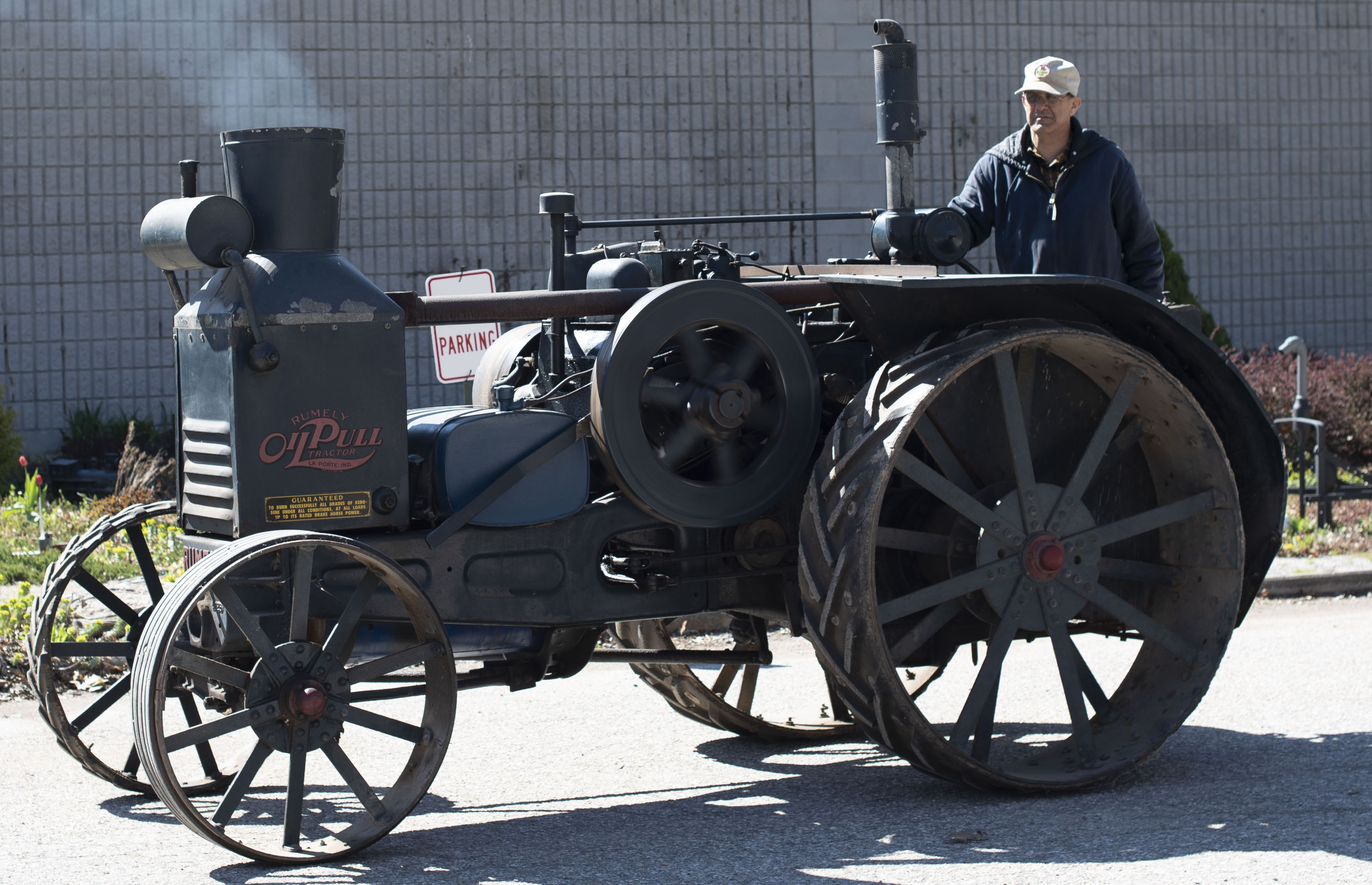 Grand Bend, ON – Lambton Heritage Museum is pleased to announce the launch of Machinery Masterminds, a program to teach aspiring minds how to service and maintain antique machinery using artifacts from the Museum's collection.
Over the course of four sessions, participants will learn about antique machinery maintenance while supporting Museum staff member Jeremy Robson in the maintenance of the Museum's historic Rumely Tractor. Participants will assist with activities such as pulling and cleaning pistons, replacing gaskets, and changing the oil. The tractor is expected to be fully operational at the end of the program.
"There are several machines in our collection that are operational with regular maintenance, and another few that could be operational with a bit of work. Having the ability to operate this equipment during events and programs adds an extra layer to the historical experience," says Dana Thorne, Curator/Supervisor of Lambton Heritage Museum. "By reaching out to local enthusiasts who may want to learn how to maintain these machines, we are building a pool of knowledgeable volunteers who will be able to help staff maintain these machines well into the future."
Sessions will run from 10:00 a.m. to 12:00 p.m. on Saturday mornings on April 22, 29, May 6, and 13. Interested parties must register through the event page on our website or call the museum at 519-243-2600. All participants will be required to sign a volunteer agreement with the museum to take part in the program. There is no cost to participate.
For more information or to register for the program, visit our website.
-30-
Please contact:
Dana Thorne
Curator/Supervisor, Lambton Heritage Museum
County of Lambton
519-243-2600 ext. 3151
Email Dana Thorne