Memories of Rural Life at Lambton Heritage Museum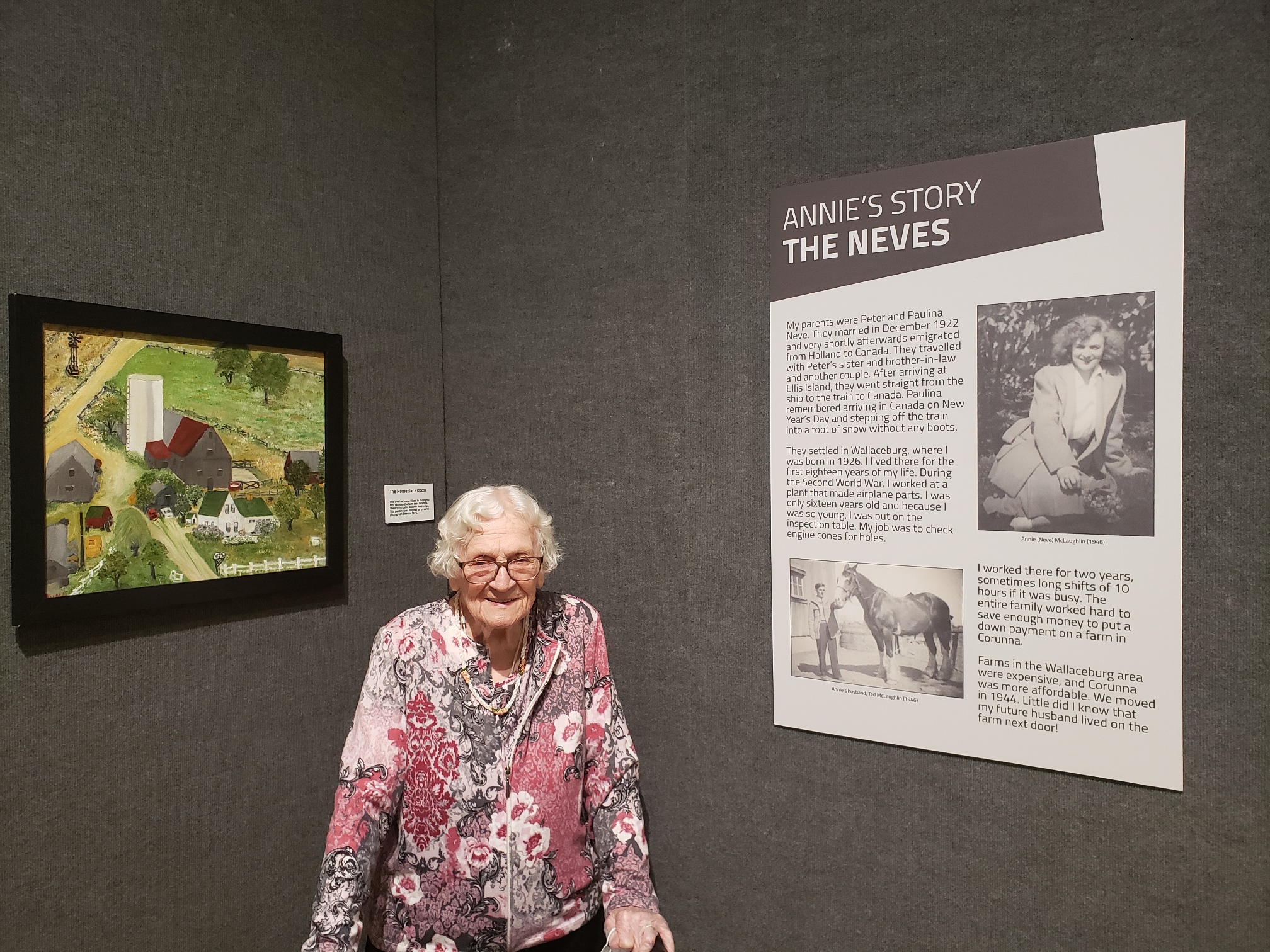 Grand Bend, ON - Lambton Heritage Museum is proud to host the Memories of Rural Life feature exhibit, on display until April 10, 2021.
Lambton County's countryside is brought to life in this vibrant and whimsical folk art exhibit. Annie McLaughlin's paintings illustrate life on the family farm in the past century and remind us of the importance of preserving our rural heritage.
"Each painting is paired with Annie's memories of her life growing up and living on a farm in rural Lambton County," said Dana Thorne, Curator/Supervisor, Lambton Heritage Museum. "You feel like part of her family by the end of the exhibit, and you're left with a sense of loss for the way that rural communities used to connect and the changes that we see now from the past."
Annie, a 94-year-old artist from Lambton County, is mostly self-taught. She took up painting at the age of 87 and has developed her own distinctive style of folk art. Her colourful work conveys a sense of comfort and joy. The paintings recreate the simple beauty of the world around us.
She had her first exhibit at the age of 90 at the Judith and Norman Alix Art Gallery in Sarnia (2016), and has since shown at the Gallery in the Grove, the Victoria Playhouse Petrolia, the Oil Museum of Canada, and the Corunna Library.
You can see a virtual slideshow of the art in the exhibition and learn more about Annie's story behind the art on the feature exhibit page of heritagemuseum.ca.
Book your visit today at heritagemuseum.ca/bookyourticket. The Museum is open Wednesdays, Fridays, and Saturdays from 11:00 a.m. until 4:00 p.m., and Thursdays from 11:00 a.m. until 8:30 p.m. The Museum will be closed December 20, 2020 to January 1, 2021. Museum admission is $15.00 for families, $5.00 for adults, $4.00 for seniors and students, and $3.00 for children. Children three and under are free.
-30-
Please contact:
Dana Thorne
Curator/Supervisor, Lambton Heritage Museum
County of Lambton
519-243-2600 ext. 3151
dana.thorne@county-lambton.on.ca