Northern Collegiate Students Present Proposed Interactive Displays to Oil Museum of Canada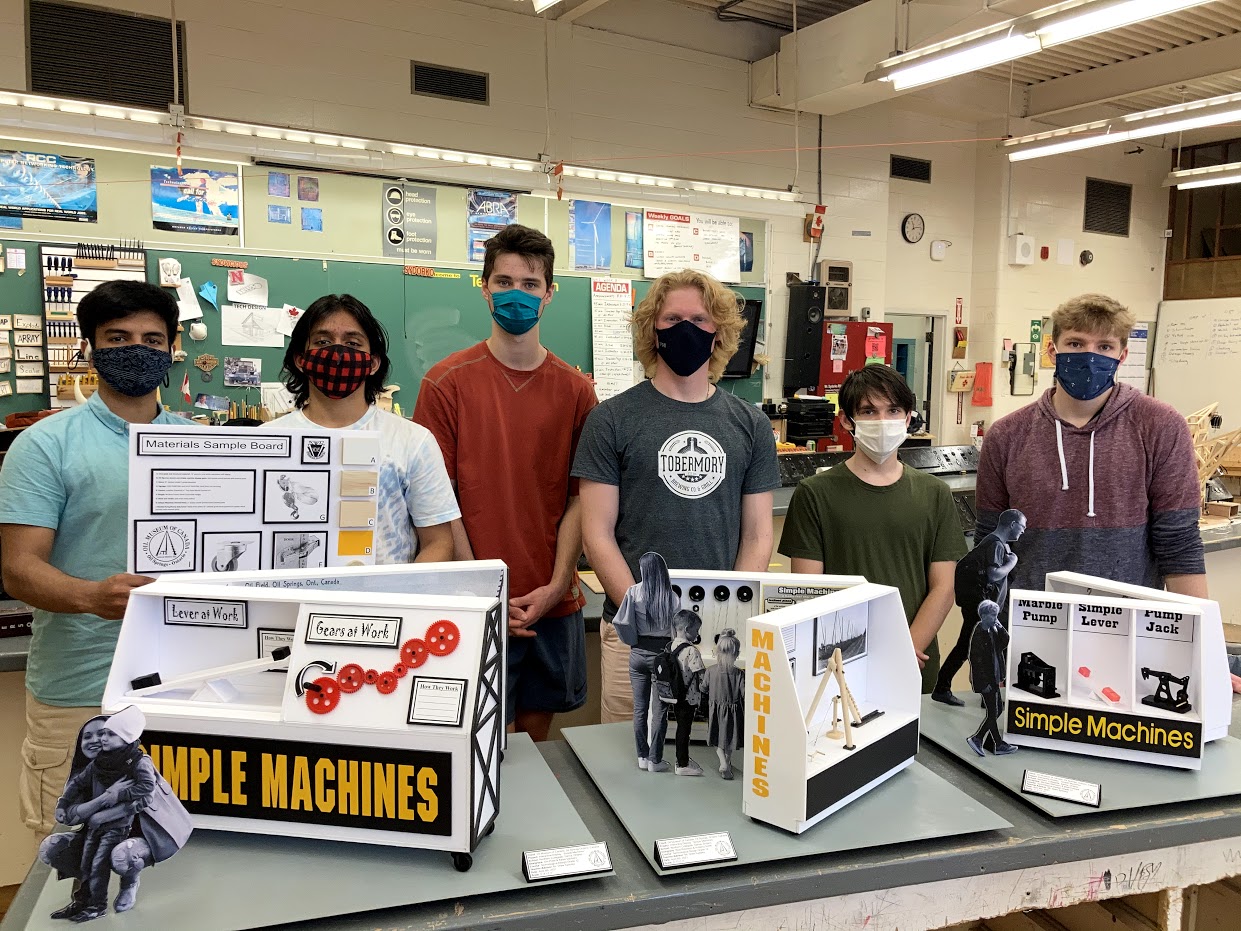 Oil Springs, ON – Grade 12 Design and Technology students from Northern Collegiate Institute & Vocational School have concluded their recent quadmester by completing scaled designs of interactive displays for the Oil Museum of Canada, National Historic Site.
Over a three week period, the students worked to plan and prepare scale models of the interactive displays. The process consisted of developing preliminary design sketches and concepts, working drawings and a small scale model of their proposed concept.
"These scaled models went above and beyond our expectations. These students really rose to the challenge and have created professional grade and quality models," said Christina Sydorko, Educational Program Coordinator with the Oil Museum of Canada. "The proposed displays are very tactile and interactive which is exactly what we were hoping for."
While the museum remains closed for a significant renovation, much work is happening behind the scenes. "Our next step is planning the full scale construction of these designs and to bring them to fruition. This partnership project has proven to be a great success and we look forward to engaging in other future partnership initiatives," continued Christina.
The Oil Museum of Canada, National Historic Site is expected to reopen in Summer 2021.
-30-
Please contact:
Christina Sydorko
Educational Program Coordinator, Oil Museum of Canada
County of Lambton
519-834-2840
christina.sydorko@county-lambton.on.ca
Attached Image: From left, Ketan Vashisht, Om Patel, Anthony Smith, Reid Robinson, Michael Atanasov, and Brett Howard