Oil Museum of Canada hosts Virtual Talk about Canada's First International Oil Baron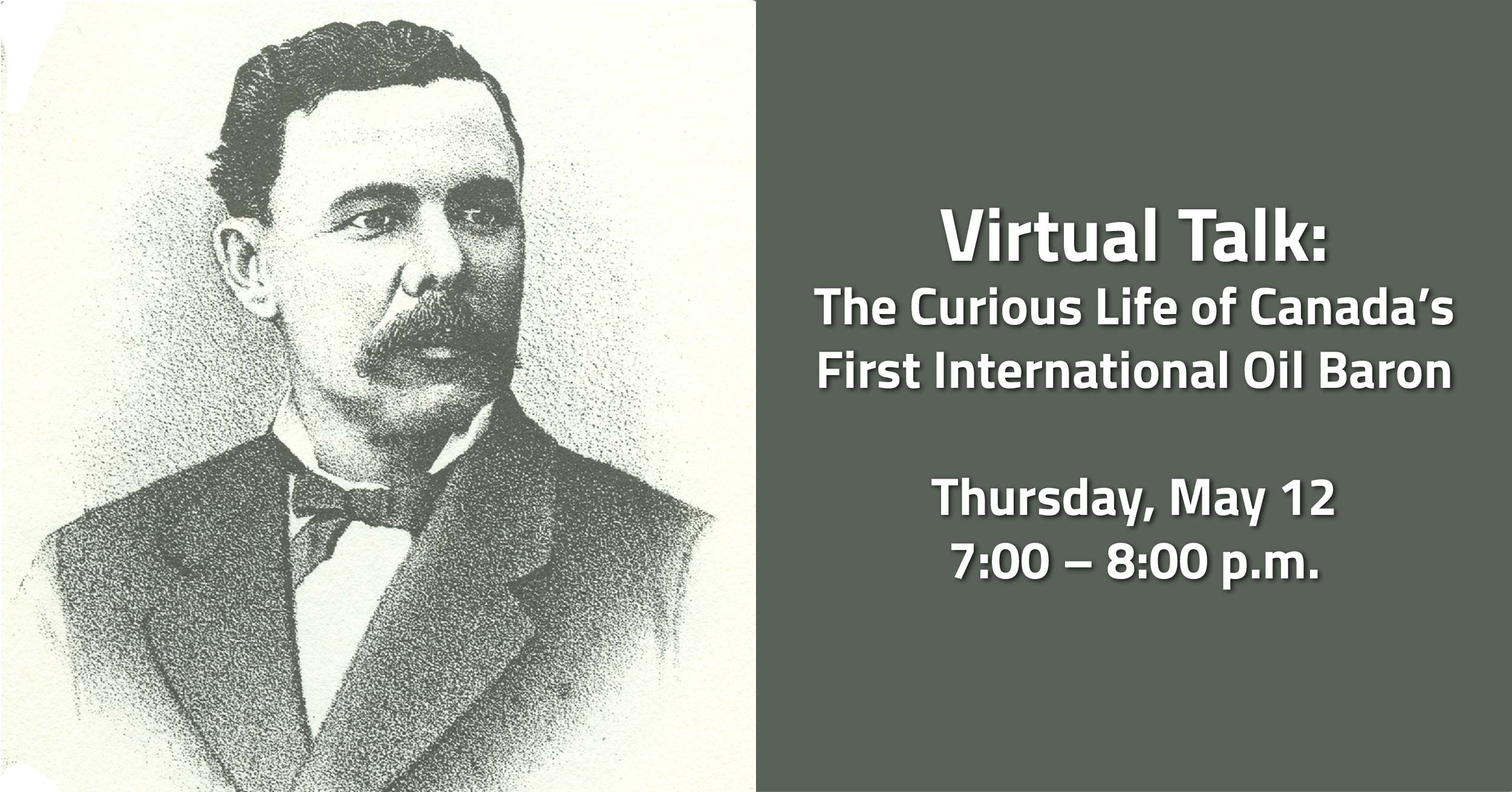 Oil Springs, ON – The Oil Museum of Canada is hosting the Virtual Talk: The Curious Life of Canada's First International Oil Baron on Thursday, May 12 beginning at 7:00 p.m. The Museum has partnered with author and oil historian Gary May to share the story of William Henry McGarvey.
In this talk, Gary will offer the first glimpse into his latest book, Crude Genius, a biography of William Henry McGarvey – the most successful of Lambton County's International Drillers and former Warden of Lambton County. Learn about McGarvey and what drove him to build an immense petroleum empire based on exploration and drilling, refining, and equipment manufacturing stretching from the Austrian Empire to Russia. Gary will pull back the curtain on his research and reveal never-before-seen McGarvey family photos and new facts about one of Canada's early international business tycoons.
"William Henry McGarvey paved the way for international drillers from Canada to enter the world stage," said Erin Dee-Richard, Curator/Supervisor at the Oil Museum of Canada. "McGarvey trusted in the knowledge and skill of Lambton County oil workers and sent for them to join him, along with the pole-tool drilling rig that would become synonymous with Canada, the Canadian Drilling Rig."
Virtual talks are free to attend but preregistration is required. You can register for this virtual event online.
The Oil Museum recently reopened after undergoing a significant renovation. Hours of operation are Wednesdays, Fridays, and Saturdays from 11:00 a.m. to 4:00 p.m. and Thursdays from 11:00 a.m. to 8:30 p.m. Book your visit online at oilmuseum.ca.
-30-
Please contact:
Erin Dee-Richard
Curator / Supervisor, Oil Museum of Canada
County of Lambton
519-834-2840
erin.dee-richard@county-lambton.on.ca