Paint Ontario Returns to Lambton Heritage Museum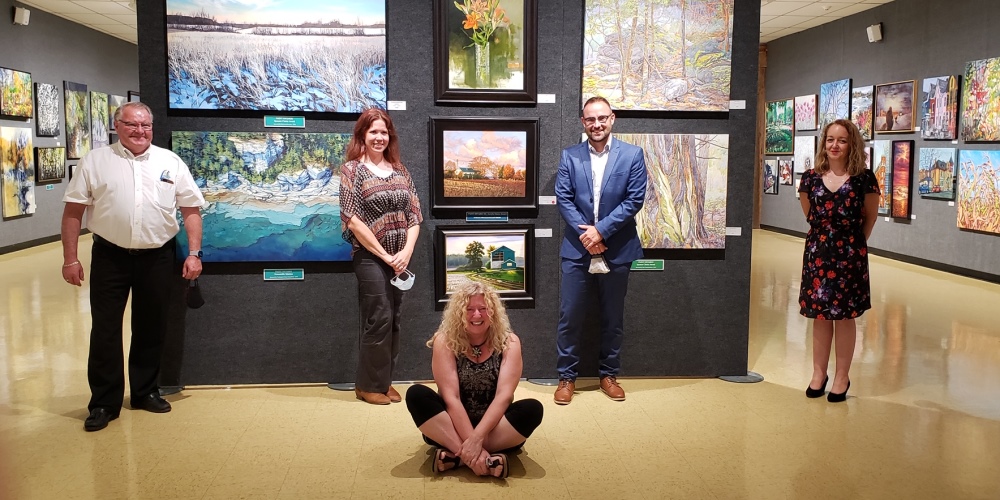 Grand Bend, ON - Lambton Heritage Museum has officially re-opened to the public and staff are thrilled to welcome visitors to the annual Paint Ontario show and sale.
The Paint Ontario show usually takes place in the spring, but was delayed due to the COVID-19 pandemic. The teams at Lambton Heritage Museum and the Grand Bend Art Centre are excited to be able to once again host the show this month.
"While we were disappointed to have to cancel the Paint Ontario event this past spring, we are overjoyed to be able to welcome guests back to the Museum for the event this month," said Dana Thorne, Curator/Supervisor for Lambton Heritage Museum. "This annual event is always a highlight for staff and visitors, and while this year may look slightly different than years past, there is no doubt it will once again be well received by all."
The Paint Ontario exhibit opened Wednesday, September 2 and will run through September 27, 2020. The Museum is open Wednesdays, Fridays, Saturdays and Sundays from 11:00 a.m. until 4:00 p.m., and Thursdays from 11:00 a.m. until 8:30 p.m.
A variety of artist demonstrations will be taking place outdoors at the Museum throughout the exhibit. Please visit paintontario.com or the Lambton Heritage Museum Facebook page for more information on these demonstrations.
To allow for proper physical distancing, the Museum is enforcing reduced building capacity levels, including the main exhibition building and all historic/outbuildings, and implementing timed-ticket entry. Visitors are required to book their appointment in advance. If visitors do not have an appointment, they will only be accommodated as space and time allow. You can book your visit online at heritagemuseum.ca or by calling 519-243-2600.
"The timed ticket entry process will allow us to maintain a safe capacity in our facility and ensure an enjoyable visit for all," stated Laurie Webb, Manager, Museums, Gallery & Archives. "This new process allows us to collect visitor information in advance, should it be needed for contact tracing purposes, and provides an easy, secure way for guests to book their visit from the comfort of their home at any time."
All visitors are asked to monitor for symptoms prior to their visit, and to re-book their entry if they are feeling unwell. Additionally, visitors are asked to follow all health and safety measures in place and must wear a face covering or non-medical mask (unless exempted as outlined in the By-Law) to comply with the Municipality of Lambton Shores mandatory masking By-Law.
-30-
Please contact:
Dana Thorne
Curator/Supervisor, Lambton Heritage Museum
County of Lambton
519-243-2600 ext. 3151
dana.thorne@county-lambton.on.ca