Up-close encounters with Ontario birds at Lambton Heritage Museum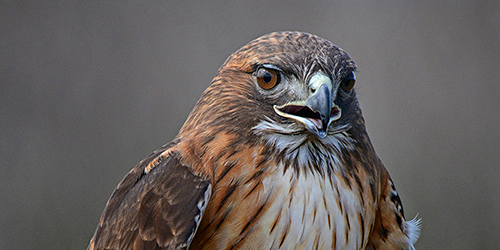 Grand Bend, ON – Lambton Heritage Museum is hosting the PA Day Event: Animal Encounters on Friday, October 7 from 11:00 a.m. to 4:00 p.m.
Visitors will be able to experience nature up-close with Wild Ontario, who will be onsite at the Museum with live birds and informational displays. You will have the opportunity to meet and greet the raptors and their handlers and learn about the birds of prey that call Ontario home.
"We're looking forward to sharing this unique educational experience with our visitors," said Colleen Inglis, Education Program Coordinator with Lambton Heritage Museum. "It's not often you're able to see these birds in such an intimate setting. You can really appreciate not only their beauty, but the role they play in our ecosystem. It's wonderful that they have been given a second chance at life through Wild Ontario."
Since 2010, Wild Ontario has provided non-releasable birds, including owls, kestrels, hawks, and vultures, with a new life and purpose to educate and inspire.
Drop-in to the Museum on Friday, October 7 between 11:00 a.m. and 4:00 p.m. to participate. Regular admission rates apply. Learn more on the event page of the Lambton Heritage Museum website.
Follow us on Facebook or visit our website to learn more about Lambton Heritage Museum and other upcoming events.
-30-
Please contact:
Colleen Inglis
Education Program Coordinator, Lambton Heritage Museum
County of Lambton
519-243-2600 ext. 3157