Industrial Heritage Conservation District
In 2010 the Oil Heritage Conservation Study was completed which identified, documented, and evaluated the numerous heritage attributes and values found in this area. It defined a boundary, which encompasses properties within the southern portion of the Village of Oil Springs and the Township of Enniskillen, the remains of Plank Road (which connected Oil Springs to the Sarnia refineries), County Road 21, known as Oil Heritage Road, northward of Oil City and Petrolia, to the railhead at Wyoming.
The purpose of the study was to:
Describe the cultural landscape, built heritage, historical equipment, and methods of oil extraction that are still employed to the present day;
Define the boundaries of the oil heritage cultural landscape;
Conserve the oilfields in the Village of Oil Springs and Enniskillen Township as a Heritage Conservation District, under Part V of the Ontario Heritage Act and the Planning Act.
Read Conservation District Study here Read Conservation District Study Appendix here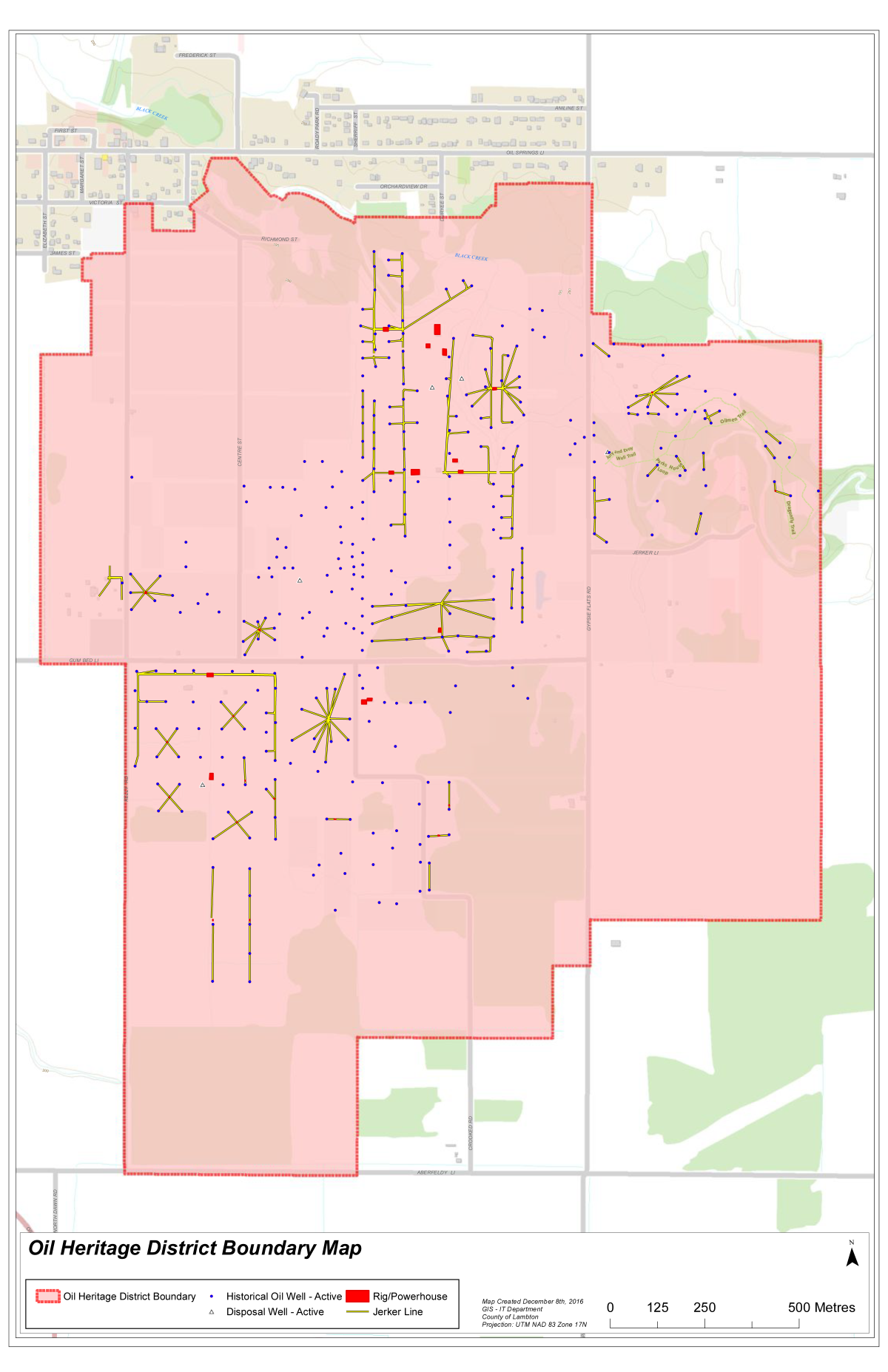 Oil Heritage District Map