A key aspect of the Lambton County Museums Mandate is to provide educational opportunities for local schools, organizations and the general public. Explore some of our online educational offerings through the links below. Subscribe to our website or check back often for new offerings.
Live Sessions
Bring a museum educator into your classroom! With our Live Sessions, we deliver content directly to your classroom using the online platform of your choice. The length and content of the sessions can be adjusted to suit your needs.
Request LHM Live Session Request OMC Live Session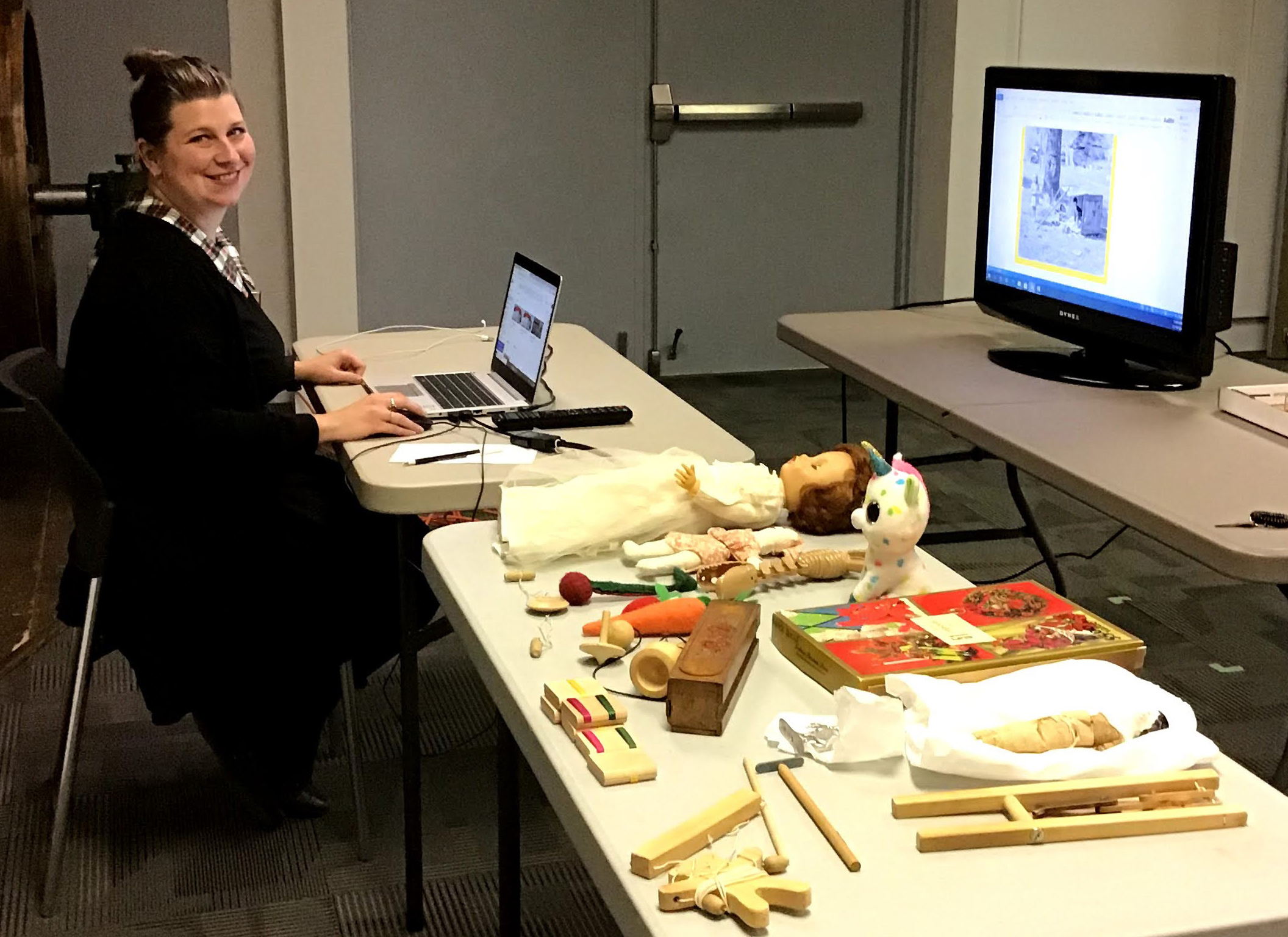 Virtual Programs
All of our Virtual Programs are made with connections to the Ontario curriculum. Enhance learning with interactive slides, videos, and activities. This is a unique opportunity to explore learning through our local history and our local artifacts!
All programs are available in English and some are available in French.
Grades 2 to 4
A Driller's Holiday
Join the Oil Museum of Canada as we explore different winter holiday traditions celebrated by early settlers of the region, such as: putting up a tree in the home, making candles, gift giving, and festive drinks. We also take a closer look at how relatives overseas communicated back home about the holiday traditions they encountered around the world.
Simple Machines
Discover how simple machines can increase force by reducing the amount of effort need to perform work. You can see authentic, real world examples of how simple machines were used in the early oil industry to harvest oil and make the fortunes of the oil barons.
Grades 3 to 6
19th Century Life
In this virtual visit, you will learn about what it was like to live in Lambton County in the nineteenth century. There are connections to the grade three to six Social Studies curriculums under Heritage and Identity: Communities in Canada.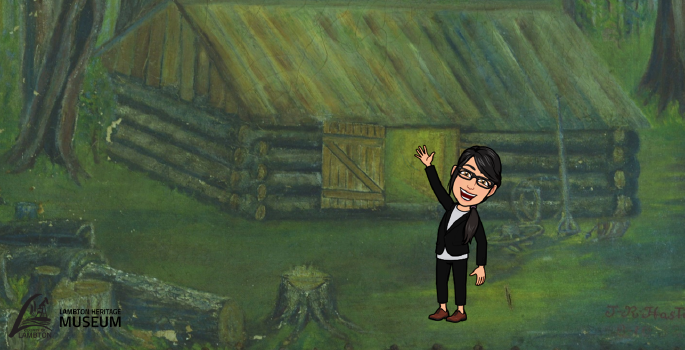 19th Century Life in Lambton County for grades 3 to 6 - Social Studies
Conservation of Energy
We are an energy hungry society with increasing demands for energy to power all our devices and homes. What are the different types of energy that we use and where do those energy resources come from? Examine the difference between renewable and non-renewable energy resources and the methods you can take to conserve energy. Recommended for Grade 5.
Geology
Have you ever wondered how the rocks beneath your feet are made or how geologists find crude oil? This introduction to geology and earth science examines the rock cycle, stratigraphy, fossil fuels and how many modern products come from mined resources. Recommended for Grades 4-9
Grades 7 to 10
Understanding the Archives
In this virtual visit, you will use these photos, letters, and more to piece together moments of the past and uncover the full story. We will learn how to discover these stories through an in depth analysis of our documentary heritage.
The Maxwell Settlement
In this virtual visit we learn about a compelling story of European settlement in Lambton County. Henry Jones brought settlers from Scotland to Lambton County to establish a communal settlement, dubbed Maxwell, in the late 1820s. Although the settlement itself did not prosper, it did bring insight into the daily life of an early settler in Lambton County.
Refining Crude Oil
Look at some of the amazing ways that our Earth produces crude oil and how science and chemistry has revolutionized the way that we use these raw products. See how the process of refining has changed from James Miller Williams days in 1858 to how the modern refineries of Sarnia Lambton process the crude oil into greener fuels used today.
Travelling Trunk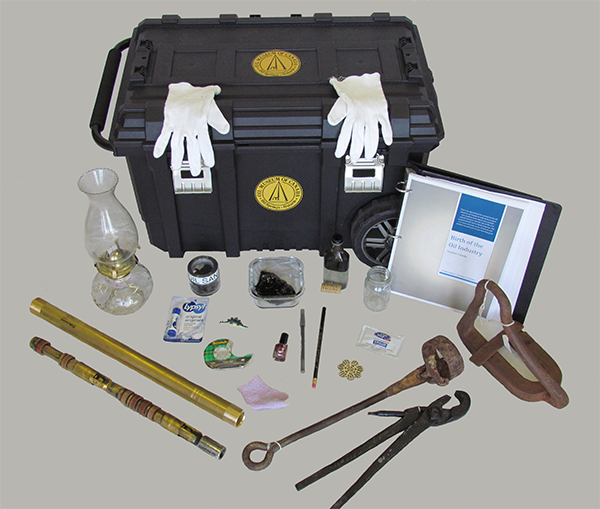 This is another creative way to bring the museum to your home or your classroom! These Travelling Trunks are packed full of artifacts and information that you can touch and experience. There are trunks available from both Lambton Heritage Museum and the Oil Museum of Canada.
Virtual Tours
We understand that some of our visitors may not yet be ready to come back to the museum, so when you can't come to the museum; we bring the museum experience to you!
Oil Museum of Canada Grounds and Outbuildings
Oil Museum of Canada Gallery
Lambton Heritage Museum Historic Building Tour - Tudhop House
Lambton Heritage Museum Historic Building Tour - Rokeby School
Local History Blogs
The first installment of our Heritage Sarnia-Lambton digital panel presentation series. Watch heritage professionals from across Lambton County as they discuss the Spanish Flu and its impacts on Sarnia-Lambton. Learn about how the Spanish Flu was different than the current COVID-19 pandemic, and the ways that it changed our local area forever.
In the second installment of the Heritage Sarnia-Lambton panel presentation series, curators and volunteers from museums across Lambton County examine the history of summer recreation. How have local residents whittled away their summer days in years past? The presentation includes archival photographs and pictures of artifacts from the various museum collections.
For the third Heritage Sarnia-Lambton panel presentation, we took an opportunity to recognize Remembrance Day and celebrate our war veterans. Watch the video for discussions of amazing stories about the sacrifices that were made by our military overseas, as well as the contributions of brave men and women on the home front.