Canatara Log Cabin Restoration Project enters next phase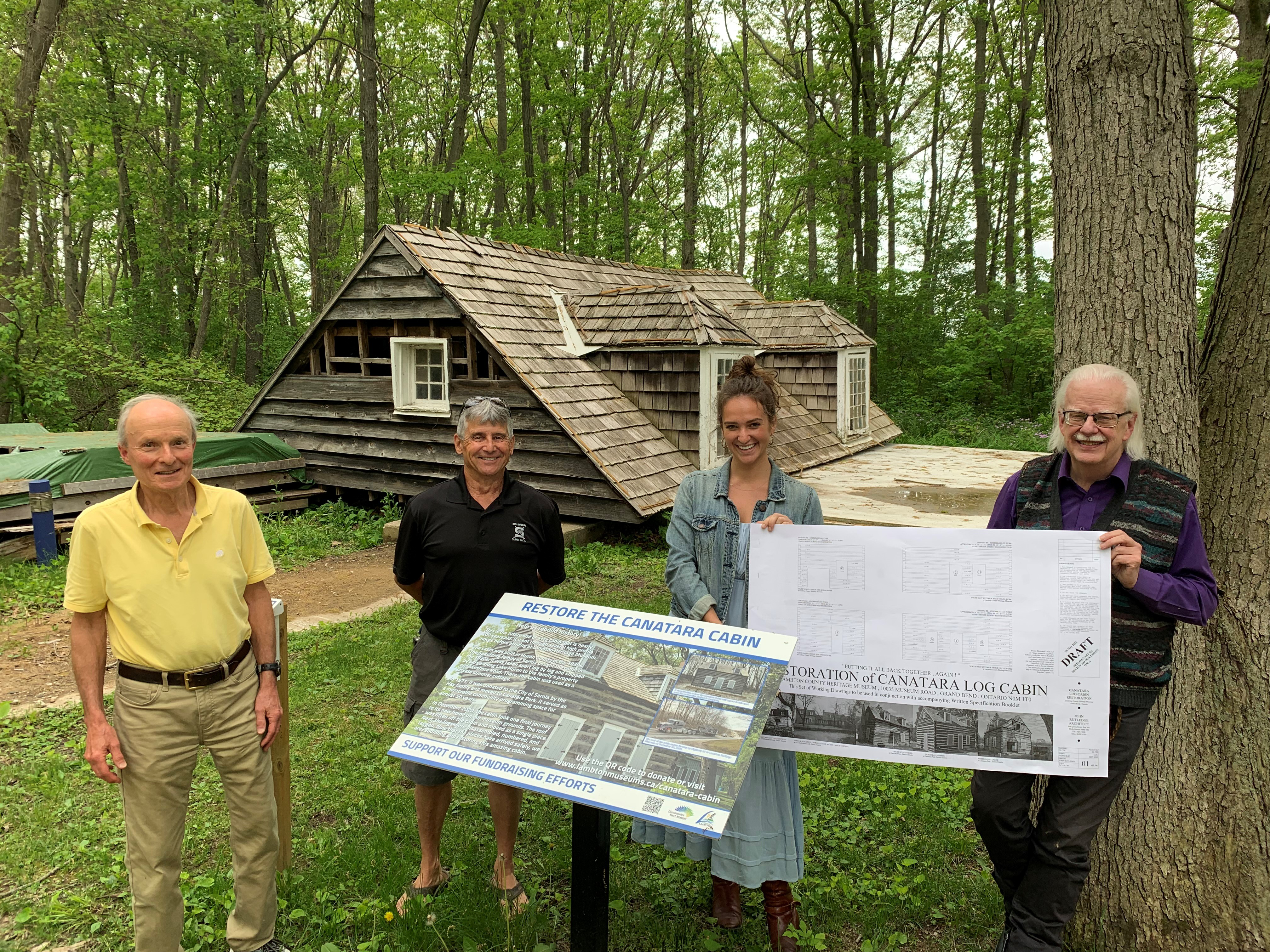 Grand Bend, ON – Lambton Heritage Museum is pleased to announce that the Canatara Log Cabin Restoration Project is one step closer to being accomplished.
After relocating the cabin in late 2020, the process of planning its reconstruction began. In 2021, Lambton Heritage Museum engaged architect and heritage restoration specialist, John Rutledge, to begin preparing drawings to support the next stage of the project. Earlier this month, drawings and specifications were finalized and the tender for reconstruction and restorative work was issued. Bids are currently being accepted from contractors until July 14, 2022, with a timeline to complete the project by September 2023.
"We're so excited to have entered this reconstruction phase," said Dana Thorne, Curator/Supervisor, Lambton Heritage Museum. "The drawings will support the work necessary to repair and reassemble this cabin so it can be enjoyed by future generations at Lambton Heritage Museum."
While the full cost of the project will be determined through the tender process, the Museum has set a fundraising goal of $100,000 to support the restoration project. To date, the fundraising campaign has almost reached the halfway mark. Community support is still being sought to help realize the fundraising goal.
Learn more about the Canatara Cabin Restoration Project and donate online.
-30-
Please contact:
Dana Thorne
Curator/Supervisor, Lambton Heritage Museum
County of Lambton
519-243-2600 ext. 3151