At The Museum
A field trip to Oil Museum of Canada, National Historic Site is a unique learning opportunity for your class! It brings curriculum to life and creates lasting memories. Students can handle real artifacts and explore the history of our local oil fields.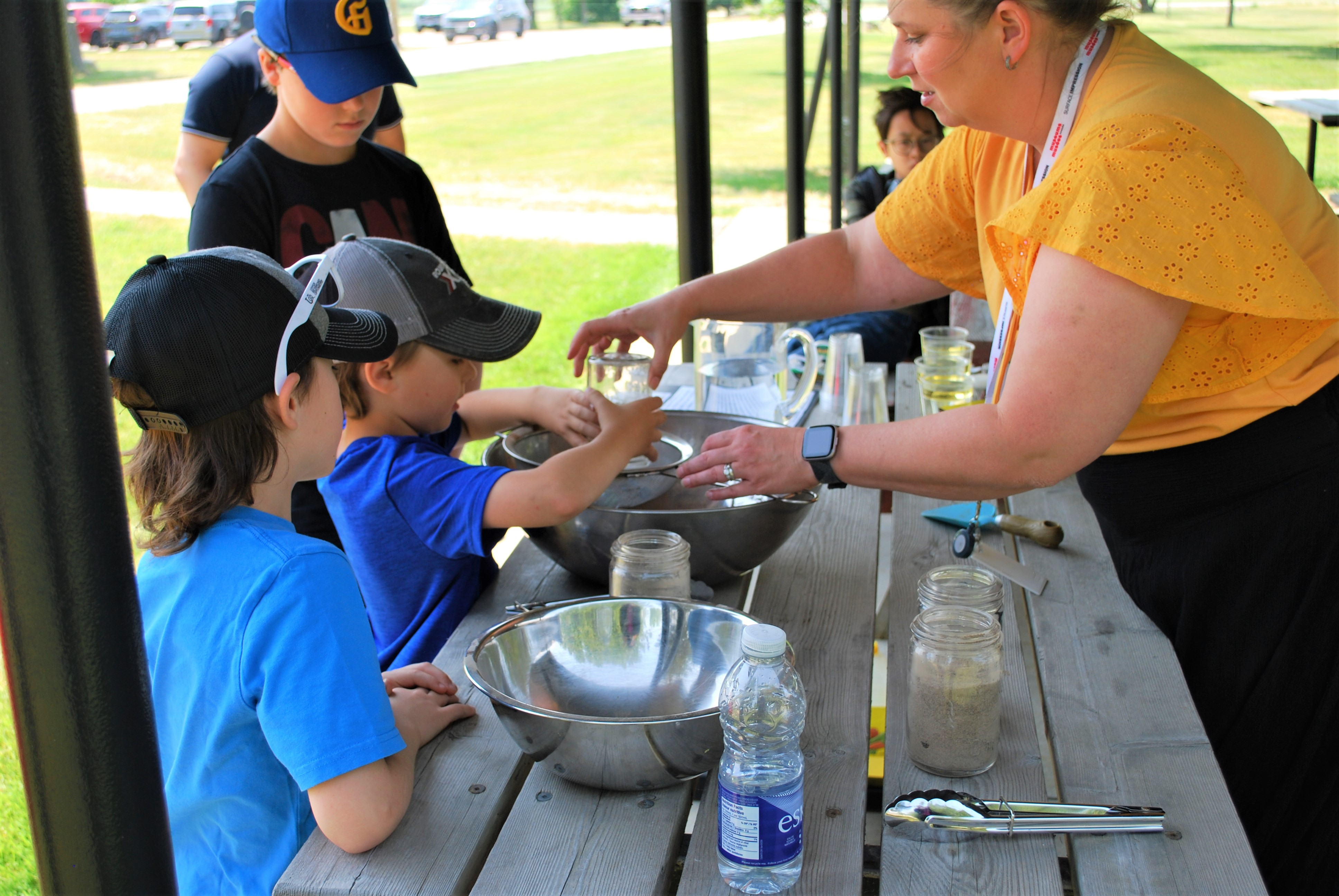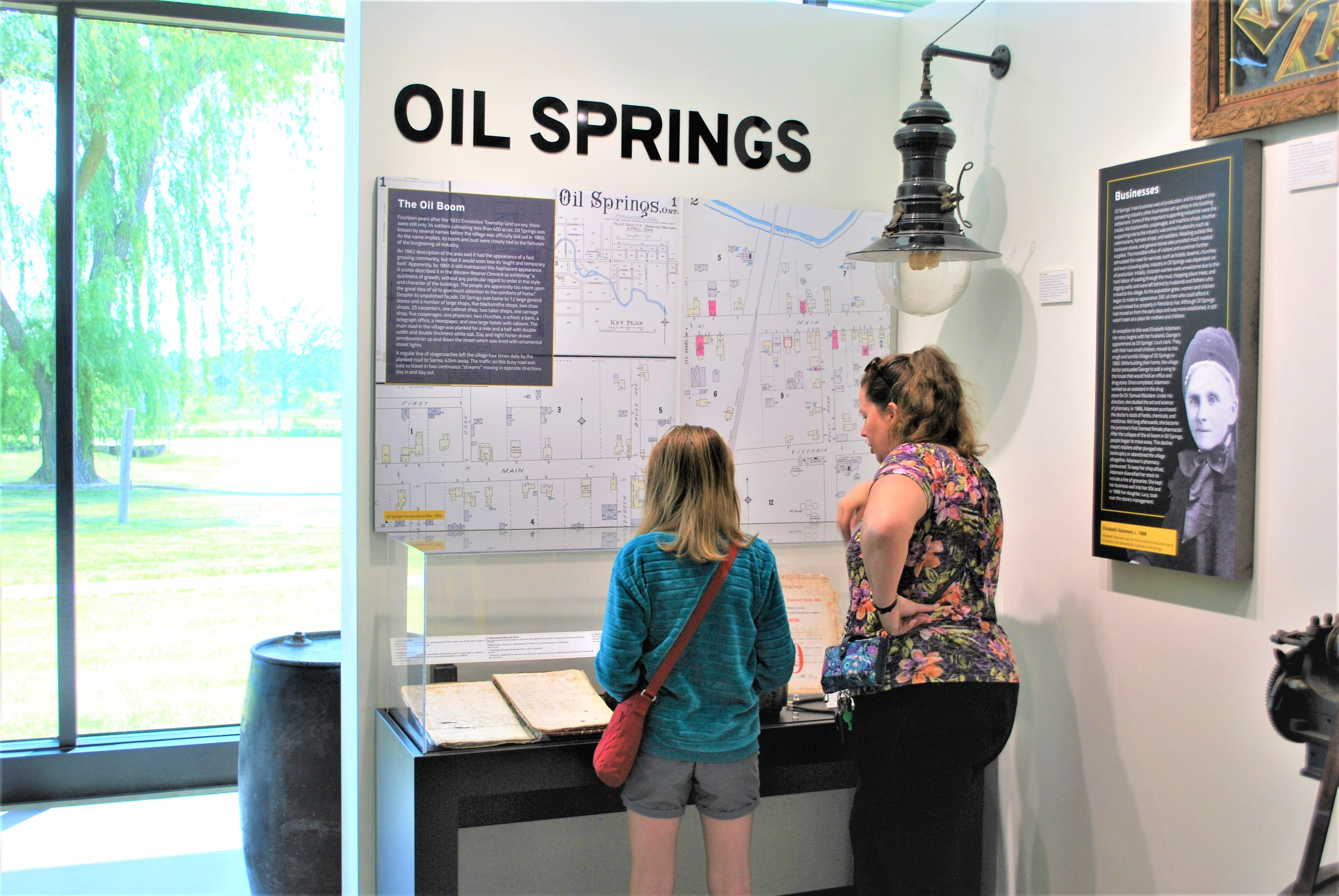 School group admission is $3.75 per student. Teachers and chaperones are complimentary. Programs are 2-2.5 hours in length. Breaks provided within the program on request. A typical program starts at 10:00 a.m. and ends at 1:00 p.m. with included breaks. Maximum 40 participants. Please book at least 3 weeks in advance.
At Your Location Outreach Program
Oil Museum of Canada, is proud to offer a variety of in-person outreach programs, where a museum educator brings the museum to you! This one-hour program is designed to complement school curriculums, or to cater to your group's interests.
Programs
Oil Heritage
Learn about the most valuable non-renewable resource in the world at the place where it all began. Students will see how early drillers harvested oil, refined it, and sold it to the world. You will be amazed by how many items are made from crude oil. See the working jerker-lines that have been pumping oil in Oil Springs since 1863. This technology uses simple machines and local materials.
Suggested grade level: 4-10
Geology Rocks
You will learn about the local geology that gave birth to the modern oil industry. You will see the gum beds where the raw crude oil oozes to the surface and look at core samples. Investigate the geologic resources such as oil and salt found in Lambton County.
Suggested grade level: 4-9
Conservation of Energy
What is energy and where does it come from? Students will learn about the different types of energy. You will contrast and compare renewable and non-renewable resources and the role they play in the global energy market. The tour will look at the different perspectives between the historical treatment of the environment and today's environmental protections.
Suggested grade level: 6-7
Pioneer Days
Visit our historic Langbank log cabin, Canadian Drilling Rig, and blacksmith shop. Discuss the different duties between genders during the black gold rush. See how early settlers used simple machines and local resources to shape their environment and start the modern oil industry. Students will get time to make a craft and play with historical wooden toys.
Suggested grade level: 3-4
A Driller's Holiday
Step back in time and experience winter festivities from the mid-19th century. Students will play with wooden toys, make a candle, visit the Langbank log cabin, taste warm wassail and create a holiday craft. Listen to stories about Uncle Harry as he travels around the world drilling for oil and learning about the different local holidays. You will see some of the cultural artifacts collected on his trips.
Suggested grade level: kindergarten - 4
Refining Crude Oil
Science and chemistry have revolutionized the way we use raw crude oil resources. See how the process of refining crude has changed from James Miller Williams days in 1858 to how the modern refineries of Sarnia-Lambton process the crude oil into the greener fuels and products used today.
Suggested grade level: 7-11
Summer group tours
Looking for something for your social club, youth group, or summer camp to do this summer? We have special tours for groups of 10 or more during the months of July and August. Explore the museum with trained tour guides and take part in fun hands-on activities.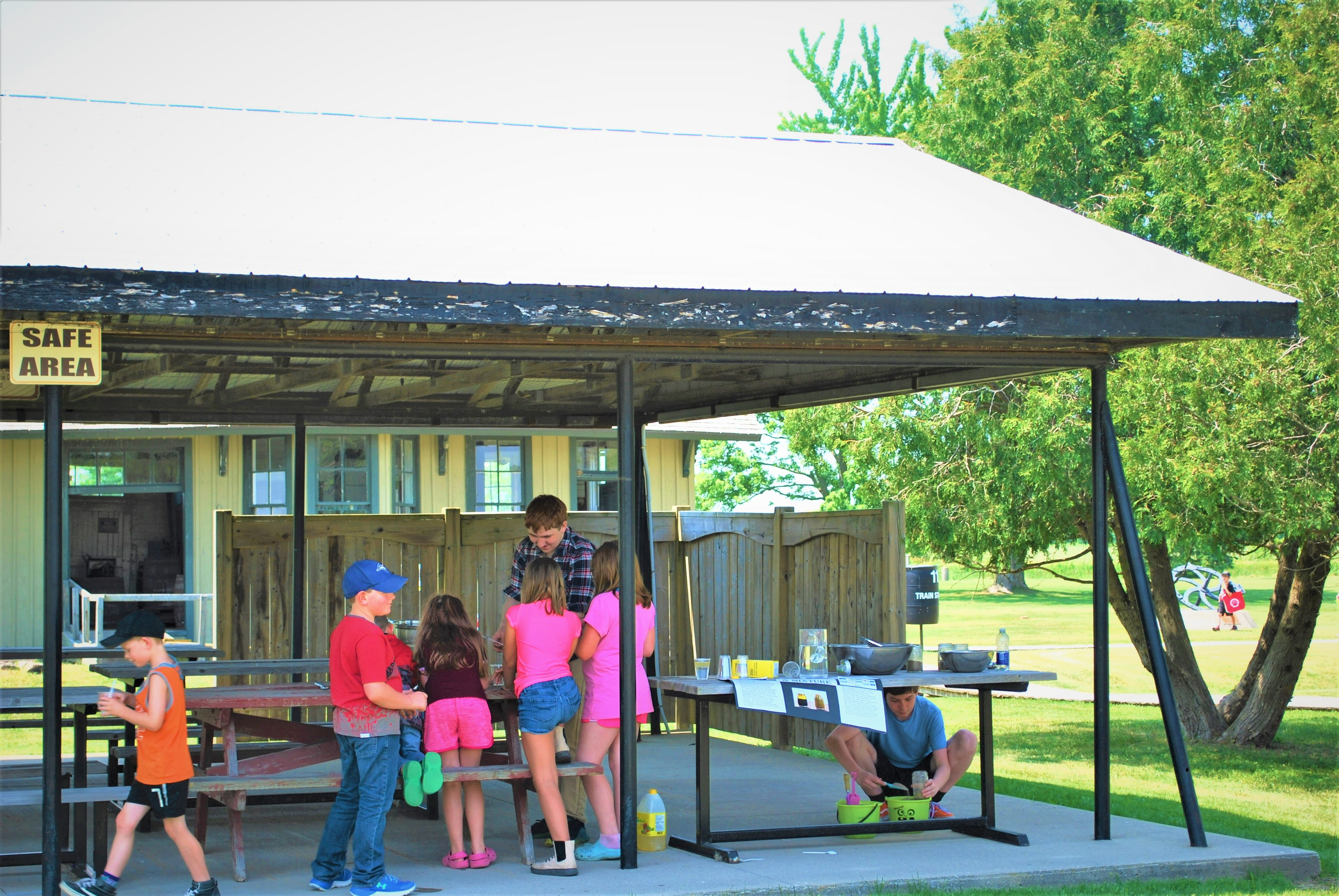 Summer Oil Heritage
Black gold is oozing out of the fields of Oil Springs, attracting both fortune seekers and scoundrels. The modern oil industry was born in the muddy fields of Oil Springs. A person can be poor in the morning and rich in the afternoon. See the first oil well in North America. You can touch the gum beds and jig on the spring pole-drilling rig.
Ages: all ages
Summer Pioneer Program
Step back in time and visit the Langbank log cabin. Take part in activities such as fetching water, washing laundry, and other farm chores. See how different types of work were divided by gender in the mid-1800s. You will explore many of the historic outbuildings on the museum grounds and play traditional games on the lawn. Make a pioneer themed craft as a souvenir.
Ages: 5-12
Can't make it to the museum? Check out our Travelling Trunks.
Learn how you can help sponsor a field trip or Travelling Trunk for a class by visiting our donation page and help a local school participate in a program they might not normally be able to afford.