The Ties That Bind (Family Histories)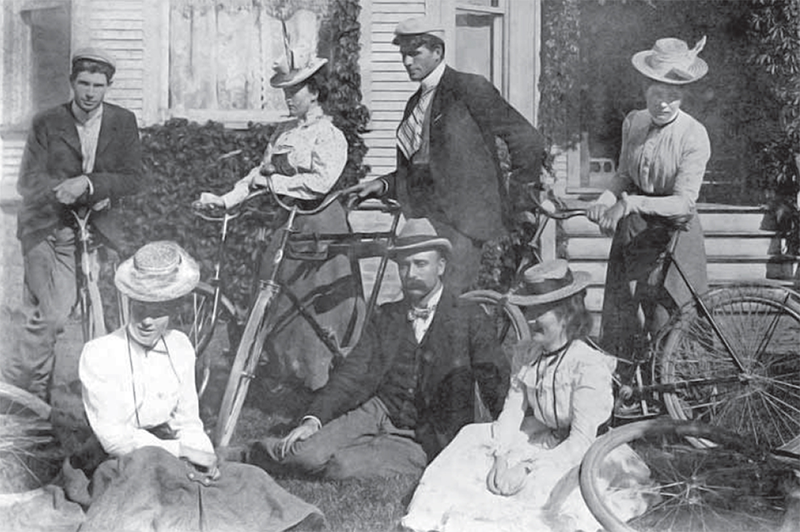 McKenzie home on Zion Line. Courtesy H Ross.
compiled by Mary Janes
Ever since the Warwick Township History Project started its work in early 2005, the Committee has has been actively searching for the stories of those people who have lived, worked and played in Warwick Township since 1832. The "Family Profiles" have come in by mail, by email, by personal delivery, in books and through personal interviews. Some are long; others are short; some are accompanied by photographs. They are all interesting. Some Warwick families have deep roots, right back to 1832; others are more recent arrivals. Many of the stories here are about events and activities that are not covered in the other chapters.
There have been three main challenges in compiling this chapter. The first is that people living in Warwick today do not consider themselves history. Many wrote about their ancestors, but did not bring their story to the present day. They did not agree with our "argument" that today's population is tomorrow's history.
Another challenge has been to compile the stories into a readable chapter for everyone's enjoyment. This chapter is not meant to be a genealogy; it is history through family stories, with enough genealogical information to set the family in the context of the time frame.
The third challenge was to identify the cases where two or three people submitted stories about the same family. These needed to be identified and combined as accurately as possible.
Our thanks go to Don Brodie, Noreen Croxford, Eleanor Darke, Janet Firman, Linda Koolen, Julia Geerts, Karen Houle, Mary Houle, Maria Janssens, Gary O'Neil, Gwen Watson, and Linsey Wilson, who have helped put these stories together, either by transcribing interviews or by putting the profiles together. In some cases that has meant extra telephone calls or even personal visits to obtain the missing information.
Several books are used as sources for some of these families. The list below gives the full information about each one.
Arkona Women's Institute, Tweedsmuir History Collection, 1909– 1976.
J. Beers & Co., Commemorative Biographical Record of the County of Lambton Ontario, 1906.
H. Belden & Co., Illustrated Atlas of the Dominion of Canada, 1880.
H. Belden & Co., edited by Edward Phelps, Belden's Illustrated Historical Atlas of the County of Lambton Ontario, 1973.
William L. Clink, Lambton and Kent, the Story of the Clink and Connected Families in Lambton and Kent Counties in Western Ontario, 1987.
F. W. Crawford, Thirty-Five Years of Progress at Anoka Farms, 1961.
In Days of Yore: Life and Times in Lambton County, 1994. William Frederick Johnson, Arkona Through the Years 1821–1975, 1976.
Florence Main, Eight Daughters and One Son – The McRories 1871-2001, 2001.
Judge N. F. McWatts, John A. Huey, John A. Hair, History of Lambton County Officials 125 Years 1850-1975.
Eleanor Nielsen, The Egremont Road: Historic Route From Lobo to Lake Huron, Lambton Historical Society, 1993.
Lambton County Pioneer Profiles, Lambton County Branch, Ontario Genealogical Society, 1999.
Lambton Settlers Series: Early Brooke & Warwick, Vol. 3 & 4, Lambton County Branch, Ontario Genealogical Society, 1995 & 1997.
Janine Roelens-Grant, ed., From This Place: Recollections of the Lives of Women in the 20th Century, 2000.
John Thomson Smith, Memories of Warwick Village, 1994.
Miep Verkley, The Lambton Connection, Swan Publications, 1999.
Warwick Women's Institute, Tweedsmuir History Collection, 1909-present.
Watford Centennial 1873-1973
Who Are These People? A Family History
Let me introduce you to the following families. These are some of the people who have shaped the history of Township.
Families listed by Last Name:
A
B
C
D
E
F
G
H
I
J
K
L
M
N
O
P
Q
R
S
T
U
V
W
Y
Z