The idea to begin a history room for the County began in 1974, when Mrs. Marion Ellwood (a librarian in Mandaumin) committed her Tuesday and Thursday mornings to the organization of a collection of "old pictures of buildings, streets and historic events". The Lambton Room as it was originally known, was housed in a small room in what was the old library headquarters building on Niagara Street in Wyoming (currently the Plympton-Wyoming municipal office.)
Over the next two years the archives grew with the acquisition of two major collections: the George Smith Collection and the Edward Phelps Collection. Original correspondence, maps, photographs, newspaper negatives, clippings, and bibliographies of county figures where obtained. For a more detailed examination of the foundation of the collection, see our blog post Where Did Our Collection Come From?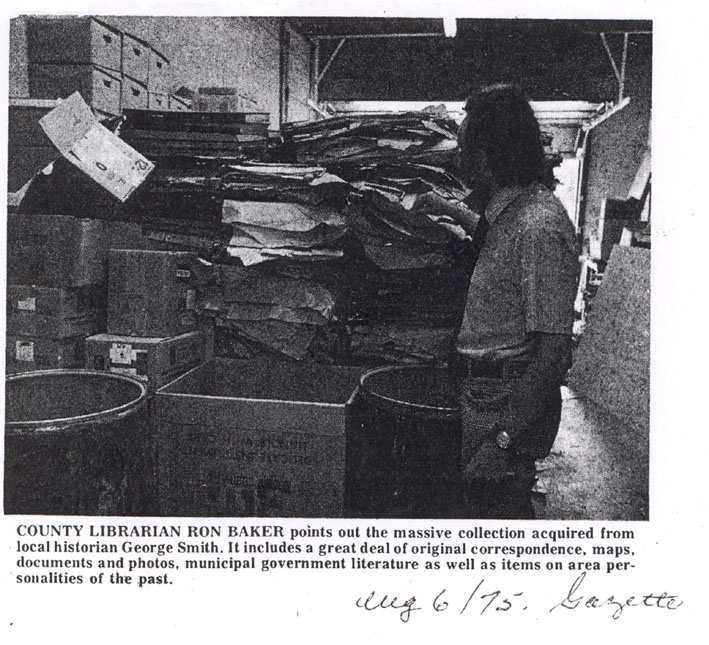 County Librarian Ron Baker points out massive collection acquired by George Smith, Sarnia Gazette,1975
The collection continued to grow and in 1992 was moved to its present environmentally controlled location. In 2013, our name was updated to Lambton County Archives to better reflect the growth of the county's archival collection into a vibrant repository and research centre.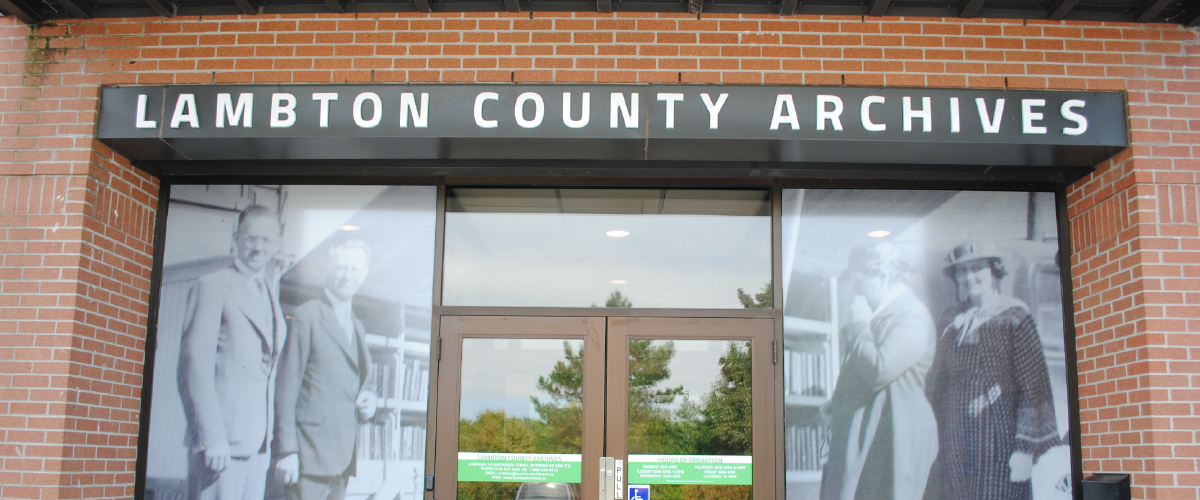 Lambton County Archives main entrance, 2019
Mission
The Lambton County Archives is a centre for archival material relating to the history of Lambton County. Primary responsibilities include;
Preserving the collection of archival material.
Making this material accessible to the public.
Assisting the public with local history and genealogical research inquiries.
Mandate
The Lambton County Archives will collect material related to the history of Lambton, including the history of Lambton's residents and families. It will organize, preserve and make available to the public all such materials.