Lambton Heritage Museum celebrates the communities of Lambton County. We have seen over half a million visitors go through our doors since the museum opened May 13, 1978. The museum's original collection is based on the contribution of two private donors:
Peter Eisenbach of Grand Bend was fascinated with the past from an early age. He had the foresight to gather tools and equipment that were becoming obsolete. In 1960, Eisenbach opened a private museum in Grand Bend. He later donated his artifacts to the County of Lambton.
Fred Walden of Forest was a keen collector. He acquired local harvest equipment, crockery, pressed glass, and hand-coloured lithographs. Walden encouraged Lambton County Council to fund the initial building construction.
The collection continued to grow and now fills an extensive 50,000 square foot complex. It is home to more than 25,000 artifacts depicting the history of Lambton County. We protect these artifacts and display them for the public.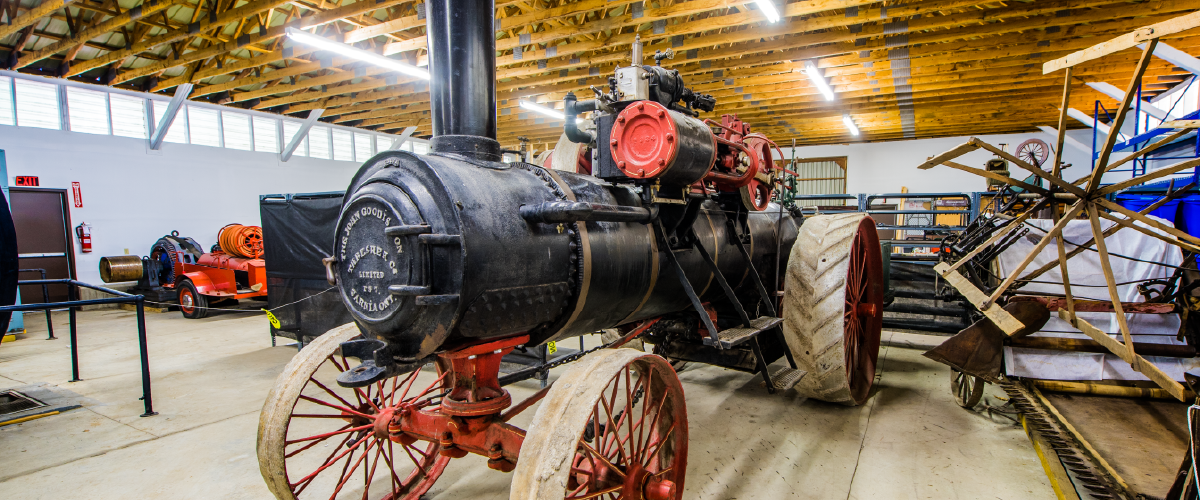 Steam engines in a museum exhibition hall.